Your wheels, your jalopy, your perfect ride. The one who will never leave your side. As a first-time car owner, you must be so over the moon to finally have your set of wheels that you've even named it. Now it's time for a personal touch and marking your territory in your new ride. But, what car accessories are there to help make driving easier, more fun and safe for you and those who will be riding with you?
In this article, we will take a look at essential and cool car accessories that first-time car owners can get for themselves and their cars.
Safety kits first
Both you and your car need kits. No two ways about it. So the best thing is to invest in a Personal Power Supply or jumpstart kit for your car. Just in case you find yourself stranded somewhere and need to use someone else's car to get you going. Remember to always try to drive towards garages or stores if your car starts having problems, but if it breaks down immediately, call your insurer and a trusted family member or friend so that they know your location and can keep track of your progress. A safety first-aid kit is essential for you too, in case you need one, so stay ready with both kits, and you and your car will thank you later.
If you ever find yourself in the unfortunate position of being trapped in your vehicle as a result of a car accident or seat belt malfunction, then you would definitely do well to have a car escape tool on your keychain. This kind of tool features a sharp blade to help you cut your seatbelt and a glass breaking tool in the form of a powerful, spring-loaded steel spike.
Car boot organiser
A car boot organiser is essential for those people who happen to have boots that serve as dressing rooms, car spares storage, grocery and sports equipment space, and more. The ready-to-go design allows someone in need of space to organise all the objects which cause clutter in the boot of the car and prevents broken eggs or other such everyday travesties as the car is in motion. The organiser comes with large sections with handles for added convenience, strong polycanvas construction, and pockets located on the outer side – great for storing maps and other documents.
Seats? Covered. Trash? Sorted. Windshield? Protected.
While it may not be easy to keep our car clean at all times, you can prevent the mess from being too much. Invest in seat covers, especially if you travel with children and pets most of the time. This helps you keep your car clean. Having a car dustbin also helps dispose of the food and other packages with ease and neatness. While you are at it, you should also consider getting a windscreen shield for when your car is parked in spaces that have more sun hitting it. Your car should not have to suffer at the hands of global warming.
Tech your car up
If your car does not have Bluetooth features, then you might want to invest in a Bluetooth transmitter. Why? You can make hands-free calls without having to type or text on your phone, and who wouldn't agree that it's safer? While it is illegal to drive and be on your phone, we understand that there are emergencies that you may be needed for, so a Bluetooth transmitter helps you answer your calls with ease.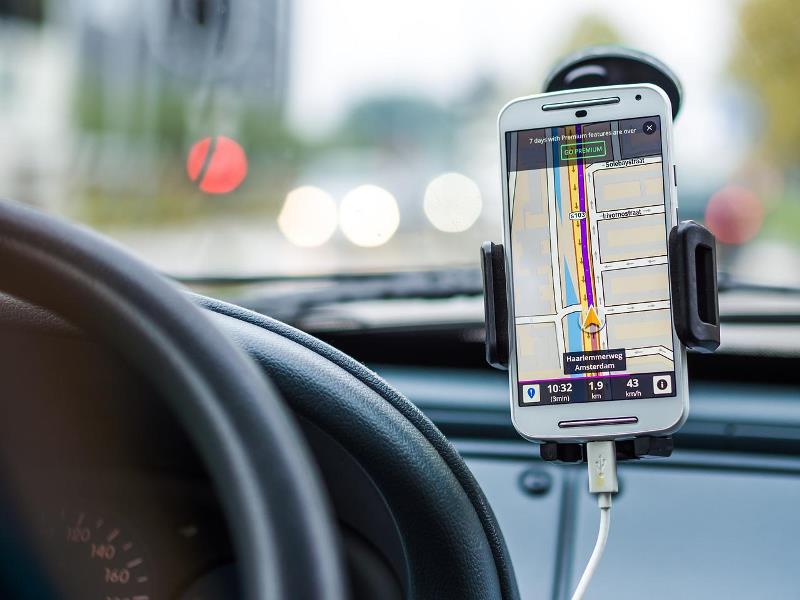 Another add-on would be a phone/GPS stand. This helps you navigate easily with the screen placed right where you are able to see it, but not too visible that it distracts you from driving. Another consideration to make is a dash camera or DashCam. This will help you greatly in the case where you may need proof for something that happened while you were on the road, and it acts as the perfect device for when you need to submit insurance claims as it will provide the proof they'll need during an investigation.
Jacks and spare wheels
We shouldn't have to tell you how essential it is to have not only an extra set of tyres (maybe one or two) but also a jack. While you may want to accessorise your car, having the right basic tools, just like the safety and care kits, is paramount and helpful.
Freshen your car
Get yourself an air freshener to keep your car smelling fresh at all times. Your car may become stuffy if you have your windows closed for long, so an air freshener coupled with your car's air conditioning will ensure your car stays smelling fresh.
Handheld vacuums? Timeless.
Since their inception, handheld vacuum cleaners have been car owners' favourite thing. That's because they make it easy to clean the corners and small areas in your car as opposed to a broom that will just sweep the surface. They are easy to use and do not take up too much space in your car. So, think about what you use to clean your set of wheels, and consider a handheld legend to help you along the way.
Last but not least, stay insured
Your car is one of your most prized possessions and having insurance for it is like having medical aid for yourself. You may need it in future. The best accessory is a prepared driver who knows that no matter what happens, their insurer is a phone call away. You can compare insurance quotes here.
If you are looking to buy yourself your first set of wheels and do not have enough funds, consider graduate finance, where you will get affordable monthly premiums, an easy application process and assistance whenever you need it. See you on the highways.