It is an African belief, that rain during a ceremony or significant event symbolizes acknowledgement, blessings and endorsement of the Ancestors (Gods). During the College of Cape Town's official launch of the Welding Academy on Friday, 25 October 2019, the heavens opened and blessed the event to mark the beginning of a new era in Welding. The state-of-the-art Welding Academy is at the College's Thornton Campus and was made possible by R3.5-million funding from MerSETA.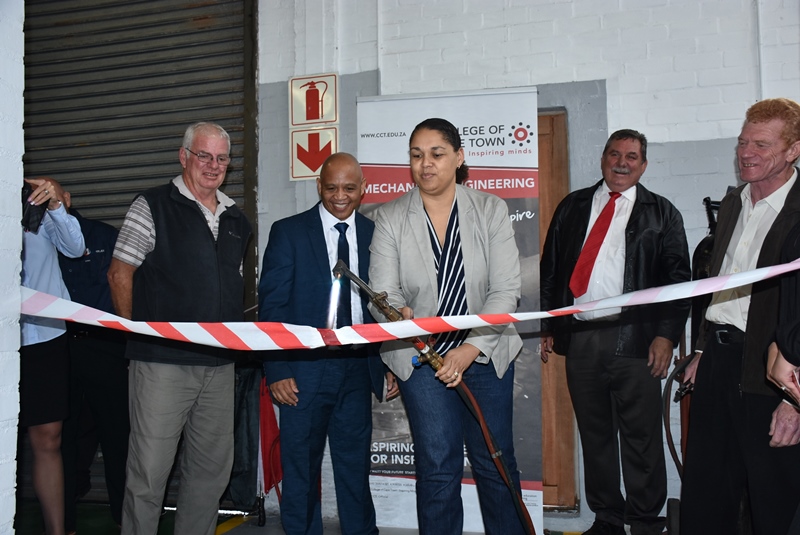 The project took about a year to complete. The academy is fully equipped with the latest machinery and equipment, on par with industry requirements and standards. The College is currently in the process of applying for accreditation with the International College of Welding to offer an International Welding Diploma. This will strategically position the College as one of a few institutions of higher education and training offering internationally recognized and accredited skills programmes in Welding responsive to the labour market.
The College will enroll the first 30 welding students in 2020, with a planned three intakes per year. The facility is set up with individual working cubicles for each of the 30 students to be enrolled at a given time. The facility boasts an improved power-saving ventilation system, air suction for each welding station can be individually switched on and off.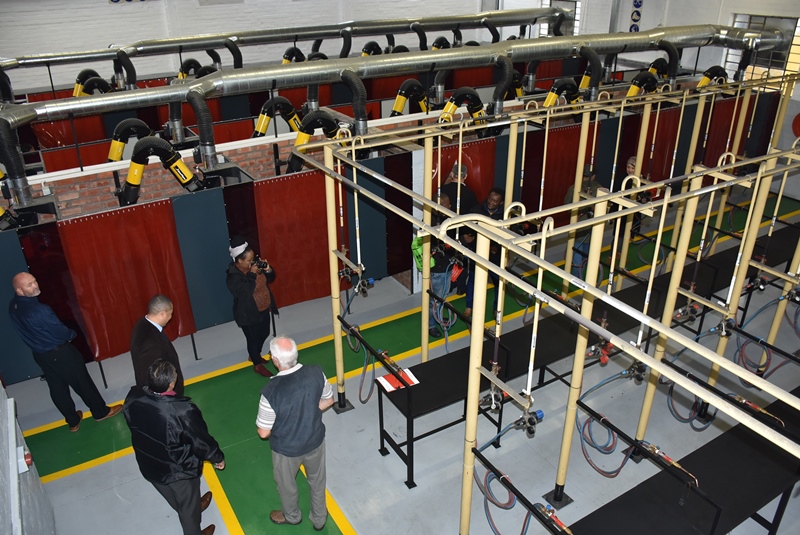 The welders will be skilled in four different types of welding – gas, normal arc welding, TIG (tungsten inert gas) welding and MIG welding. MIG and TIG welding are both electrical arc welding processes but are used for different materials. MIG welding is used for thicker, heavy-duty welding while TIG welding is used for thinner pieces of metal.
Welding is one of the scarce skills in South Africa, with many qualified welders being imported from outside South Africa. It is envisaged that with this Welding Academy, companies such as Eskom will recruit qualified welders within the borders of South Africa. This will also help alleviate poverty and decrease unemployment, especially amongst the youth. By producing highly skilled individuals who meet industry needs and expectations, the Welding Academy will also help bridge the gap between Institutions of Higher Education and Training and Industry.
In attendance to witness the ground breaking achievement that will bridge the skills and competency gap were MerSETA Regional Manager, Bronwin Abrahams, industry professionals from various companies, educational institutions and other college stakeholders, including AFROX, Airtrax, Belmet, Damen Shipyard, FHT Electrical, Nautic Africa, Paramount Maritime Holdings, Mediclinic, Boland College, De Grendal School and Andriaan Stander.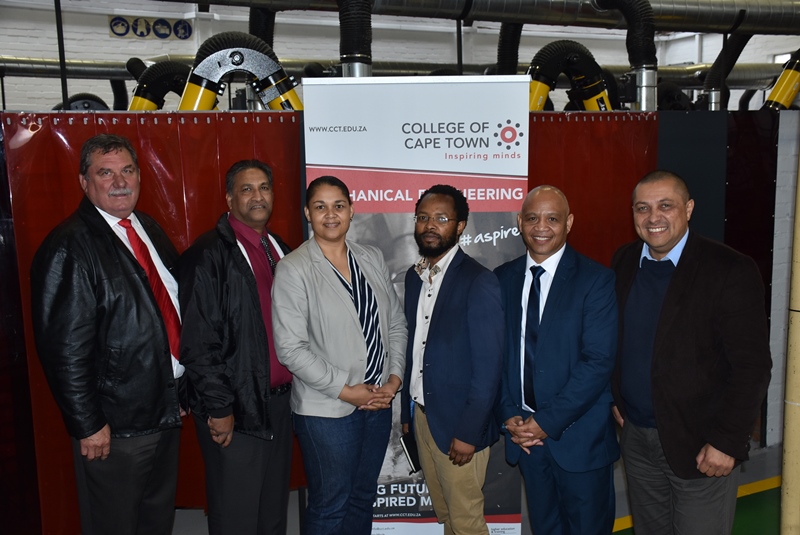 Article by Zukile Ncapayi, Manager: Corporate Communications and Marketing, College of Cape Town.