Air Products is known for their ability to provide a secure supply of industrial gas to customers. Maintaining a high standard with regards to service delivery and customer service is largely the result of planning and executing continuous maintenance on different ASU's. Performing shutdowns and placing a strong focus on safety during this process, has become an integral part of the company's success. Plant shutdowns are a critical activity that needs to be performed at specific intervals to ensure the optimal use of equipment, operational efficiency and most importantly, to secure a safe work environment for Air Products and customer's employees.
As a market leader, Air Products is familiar with the planning and execution required for a successful shutdown, however the added responsibility to ensure safe work practices during COVID-19 has added another dimension to a process that is already extremely complex and time sensitive. Air Products has completed a major shutdown at the Sasol Facility in Sasolburg in March 2021 and is extremely proud of the on-time zero incident and successful execution.
In addition, the company reported zero COVID-19 infections despite having a team of more than 270 individuals forming part of the process.
Air Products' success in this most recent shutdown at Sasol, which formed part of one of their biggest maintenance shutdowns, is largely as the result of strategic planning and the quality of the local team's skills and expertise.
Keeping gas flowing to customers
As customers are reliant on Air Products' gases to keep their operations going, it is important to ensure that the customers agree with the process and are constantly updated on the project status.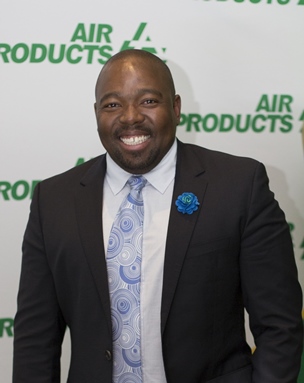 According to General Manager – Operations, Dumisa Gina, most of the Air Products plants are linked to customer supplies, and for that reason a process has been developed over the years that mainly focuses on the customer's operations. "When we do a shutdown, communication with the customer is crucial and our team ensure that all parties agree on the timelines and have their planning in place to manage during the shutdown period. In this situation the customer becomes the most critical player on our team".
Elements in the shutdown process
Area Production Manager, Chris Schoeman, explains that each shutdown is unique based on the size of the specific plant, the products manufactured and the challenges associated with each. However, the basic elements in the shutdown process such as safety, planning, costs and quality remains the same and forms the basis of any shutdown. "As long as these elements are all aligned, the project will succeed."
This year, with the current COVID-19 pandemic, another important element was added – a contingency plan had to be developed to make provisions for COVID-19 infections. In effect, this meant that regular safety protocols as well as Air Products and the customer's COVID-19 protocols had to be followed to create a safe work environment for all.
A delicate mix of planning, expertise and teamwork
The team involved in a shutdown generally consists of experienced individuals from disciplines such as engineering and maintenance. The planning, which took approximately two years, and the 20-day execution is conducted by experienced engineers and a maintenance team with skills required to complete all the aspects of a shutdown. It is important for the management team to ensure that the execution plan is clearly understood and followed by all parties involved, within the set timeline and by following all the necessary safety protocols.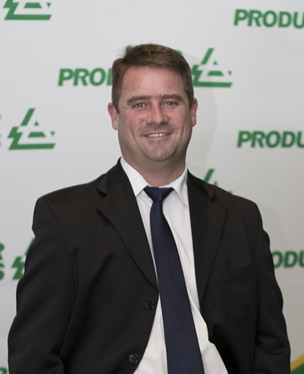 In essence, it is a collaboration of efforts and skills from the maintenance, operations and projects teams that ensures a successful shutdown. During a project of this nature, it is crucial that there is good communication, understanding and interaction between the teams to ensure each one's role is performed in accordance with the project plan. Contractors are generally also part of a shutdown and usually fulfill specialised roles.
Dumisa Gina further explains that contractors play an important role during the shutdown: "Although Air Products consists of an experienced team, we need more hands when it comes to specific skill sets and utilising the expertise of contractors definitely adds to the overall strength of a shutdown team. Having said that, it also requires a special focus as they need to also understand the project at hand and have the same commitment as the rest of the other team members.
More importantly, the contractors need to be familiar with all the general safety standards and protocols as well as the additional protocols that is needed to be maintained to prevent the spread of COVID-19 infections".
According to Chris Schoeman any shutdown project requires focus, dedication and commitment from all parties involved. "I am really humbled by this team – a shutdown is always a challenge, but they worked like true professionals and went to extra mile to adhere to the additional COVID-19 protocols".
Dumisa Gina concludes: "At Air Products, we pride ourselves in our ability to provide an outstanding service, but we have a very important new learning from our last shutdown – using and having proven processes in place, we had a solid base to work from and were able to absorb additional challenges such as keeping all safe during a pandemic".
For more information on Air Products, visit www.airproducts.co.za.