What is CGS doing in Eswatini?
We were approached by the Eswatini kingdom and the Council for Geoscience counterpart there to assist them with a geophysics survey for the country. We are almost done with the section we started to survey and we are already in conversation to cover other parts. The kingdom is beginning to appreciate the value of geoscience and they are investing in geoscience holistically. They are very keen on mineral development, particularly the extension of the Barberton rocks into Eswatini.
Because of gold?
Yes, gold-bearing rocks, as well as other minerals. The big interest now is in rare earth elements. The world has developed an appetite for rare elements and there is no better place to be looking for them than in the African continent.
Are you active elsewhere in Africa?
We've been active in many parts of the African continent where we have collaborated with the geological surveys of many countries. We have a footprint of around 50% of the African continent historically, but we are currently active in Namibia and Eswatini, and we are finalising our arrangement with Malawi.
We have an active discussion with the Ivorians. We supported the South African president recently in a state visit to Ivory Coast and they are very keen to explore collaboration with CGS. Nigeria is another country that is keen to develop its mineral prospects. When they discovered oil in the Sixties, they decided they would rely on oil so they held the development of minerals in abeyance. It is only now that they are seeking to diversify their economic basket and minerals development is one of those areas.
From a geological perspective I think South Africa remains the most attractive in minerals as well as oil and gas frontier nation.
What is the nature of your collaboration?
It's country specific. Sometimes it is institutional capacity, sometimes we collaborate on analysis or we send staff or we host their staff. Our approach to the African continent is that we see ourselves as equal partners.
We are also the permanent secretariat of the organisation of African Geological Surveys, which is into the 15th year of its existence. It is a coalition of the willing and all member states of the African Union can step forward and participate in the Organisation of African Geological Surveys (OAGS). We look at projects of common interest.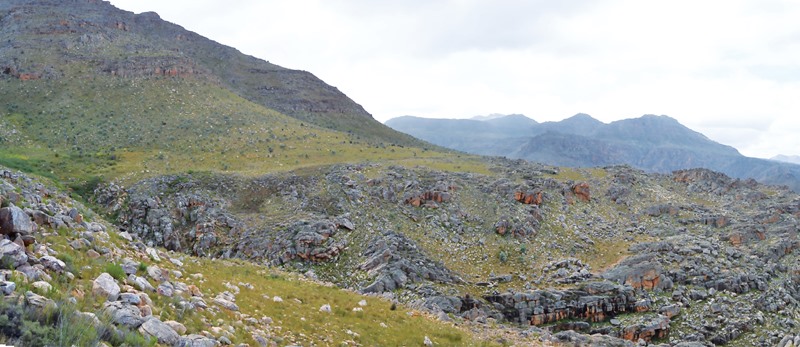 Does OAGS have an annual conference?
We have an AGM and every two years we organise a geological conference at different countries.
Any other international agreements?
We have active collaboration with European geological surveys. We have just entered the second phase of a project with our European partners. It gives practical training and we share experiences. There is a lot of deep knowledge in the African continent. The Europeans invested €10-million into this initiative which ran over three years.
The OAGS and the European Geological Surveys (EGS) have now entered the second phase of this collaboration.
The last calculation we did of gross in situ value of minerals in South Africa is $9.6-trillion.
What progress has been made on the new exploration strategy of the CGS?
The thing that has me most excited is that the South African government has put its money where its mouth is. We have received support of half-a-billion rand in additional funding
as a directive to spearhead the re-imagination of exploration in South Africa. There was a time when we used to have a 5% share of global exploration expenditure.
In 2003 we peaked at $400-million in exploration but we have been hovering below $100-million for 15 years or so, which is less than 1% of the global exploration expenditure. We have been given orders to recapture the 5% minimum. CGS will not do exploration but CGS does its work to catalyse exploration activities.
And you rely on national government to provide a steady framework in which investors feel comfortable and Eskom will supply power?
You have all of those things in a basket. I am encouraged with the energy-security conversation that government and parliament are having and all the plans that are in place. You do exploration today to mine in 10 or 15 years. By the time we are ready to mine I am convinced that we would have resolved all of these energy challenges. This is a temporary challenge in my view.
This exploration activity that has reached its lowest ebb is inconsistent with the geology of this country. It is not geology alone that will encourage exploration but without geology, you don't have anything.
This is the time for us to have our hands on deck and private sector participation is key. We are very keen to work with the private sector to unlock the value that we have. The last calculation we did of gross in situ value of minerals in South Africa is $9.6-trillion.
In the ground?
Yes, and that excludes any additional potential from the extension of existing mineral systems. We have been too comfortable because we have been mining gold for 150 years. We have looked in the normal places and now we are discovering that these systems are actually extending into other areas that have a geological continuity.
We think that we have entered a new era of not only talking about exploration. There is no better time for us to bring the crème de la crème of geoscientists to study our geology and to develop models that can fast-track exploration activities.
We have seen globally that exploration is ticking up, post-Covid. We have entered the next boom of exploration and potentially mining. The timing for us to do this work has never been more impeccable.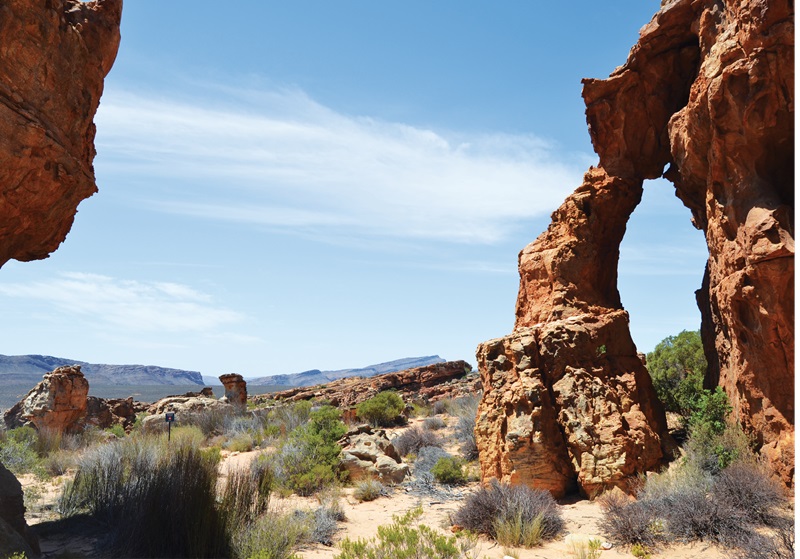 What are the key principles of the exploration strategy?
We have asked the question: Why is the level of exploration in this country not consistent with the quality of geology?
Why is it that people are not investing in South Africa? We had to have a frank discussion. If we are part of the problem then we must be honest. We have identified barriers and we have recommended interventions.
At political level, we said that there seem to be contradictions and lack of streamlining of pieces of legislation that are frustrating the mining industry. You go to various departments for a prospecting right, an environmental authorisation, a water-use licence and then we have protected areas.
We respect the environment and we understand the importance of conservation but we equally understand that there must be development and that development and conservation are not necessarily mutually exclusive.
We pitch them against each other. That's why you saw Shell chased away off the South Coast and they went and made a major discovery next door. Any country that claims that it is desperate for development will of course pay attention to the type of technology that is used within its borders but equally, it will validate the veracity of the allegation that technology is bad, either for particular species or for the environment at large.
Was an EIA done before Shell was given permission to do a seismic survey?
It was. So the Department of Mineral Resources and Energy (DMRE) believed that EIA to have been valid but the judge sided with the protestors. Then it's essentially just a view on the quality of the EIA?
It is not even so much the view of the quality of the EIA. We have embraced this culture of environmental fundamentalism. Anything that reaches the levels of fundamentalism is a problem. I think that in a society where if you hold a different view you are ridiculed, you are called names and you are attacked, to me it says that we are a society that is quickly degenerating. I think that we genuinely need to guard against that level of degeneration.
What should replace that?
Have honest conversations. It is okay to have differences of opinion but our relationship as members of society is not defined around our difference of opinion on a particular matter. But we can have a conversation and allow for a battle of ideas. From that, a dominant idea that is substantiated with facts must prevail. But we are becoming a society whose dominance of ideas is defined by the level of noise and not the facts and that troubles me very deeply.
I honestly believe that as a nation we've got to be very careful that we are not defined by who makes the loudest noise.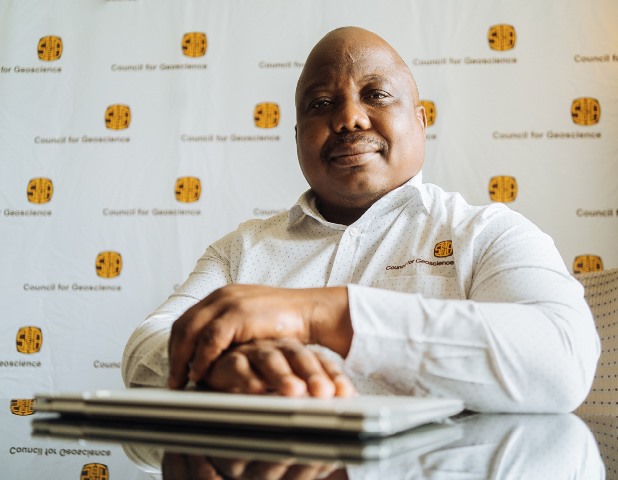 Please expand on your statement that conservation and development are not mutually exclusive.
I am not sure that we are asking the right questions. I have learned that there is nothing worse in life than getting the right answers to the wrong questions. The question is: Can we have development and conservation? My answer is yes.
The next question is what would it take to have both? Then invest in research. We have the crème de la crème of scientists in this country, in our academic institutions and various research institutions of the state. We have collaborations in the African continent and the rest of the world. Are we directing research to answer the right development questions? Which development questions must take into cognisance the importance of conservation? I am not sure as a society we have yet been deliberate enough to define the question and then direct the research to answer that question. I think there is just a lot of haphazard research.
Was there research knowledge that might have been employed in the debate about the maritime seismic survey?
To everybody everywhere in the world, it is incomprehensible and inconceivable that only the whales off the south coast will be affected by a seismic survey. It is a well-developed technology globally; everybody everywhere in the world uses this technology. There is nothing that Shell has brought here that we have not been using.
The Council for Geoscience uses seismic surveys to map. We recently launched a small research vessel of our own to do surveys within 15 nautical miles. It continues to do surveys.
Tell us more about the CGS's maritime programme?
We are moving very aggressively and we are focused on the near shore at the moment. We recently signed a service-level agreement with the SA Navy. They are going to make available another boat for us in the short term, and when their replacement vessel for SAS Protea is complete, we will be able to place our equipment on board.
We have approached the military and said to them we are one country, we are one government, we are one state, we have the same pool of resources. We will not compromise your security; we just need to mount the instruments so that when you do your research or you do a patrol you collect the data.
This process is ramping up?
We are focusing on the near shore and we have approached the Department of Forestry, Fisheries and the Environment (DFFE) so that we can gain access to SA Agulhas II, the huge ship that visits the Antarctic.
We are increasing marine mapping. Planning around Operation Phakisa (the blue economy) showed us that we have vast prospects right under our nose that we have not looked at through a coordinated economic and developmental prism balanced with environmental stewardship.
South Africa has applied for the extension of the exclusive economic zone (EEZ) at the United Nations. Part of the reason our application has taken so long is because we don't have sufficient knowledge of our offshore geology.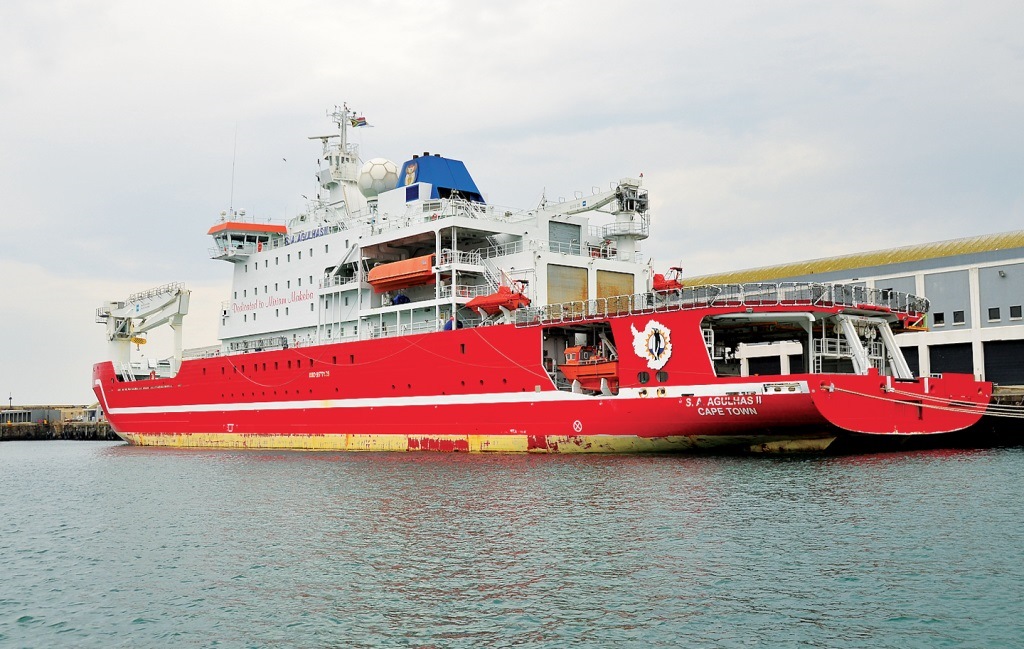 Is there a protocol for countries to extend their EEZs?
You can apply for an extension but there are technical considerations. We had to make major compromises because we have had to extrapolate some of the geology. Because we don't have some answers, we will forfeit part of the plan. For all practical purposes this application could double the size of the country.
It has been a subject of adjudication now for five years but there have been substantial delays.
How important is the Brulpadda find off Mossel Bay?
Two things make it very exciting. For us as geologists it confirms the pre-Gondwana setup. All the major oil- and gas-producing nations are conjoined with this part of our oceanic basin and therefore it was not unexpected. Oil and gas in Namibia, Angola, Brazil, Argentina, Australia – and now the discoveries that are made in Mozambique – it cannot be that this vast ocean will not be blessed with the same. From a geological perspective
I think South Africa remains the most attractive in minerals as well as oil and gas frontier nation.
We think that we have entered the next boom of exploration and potentially mining and therefore the timing for us to do this work has never been more impeccable.
If you look at the time that led to that discovery, the time that they spent collecting information and the amount of money they have spent collecting that information leading to that discovery, it was completely insignificant compared to other jurisdictions that are not established oil and gas basins. So that's number one.
Number two, I think it was under President Obama that the US managed to achieve the status of a net exporter of energy which it had never achieved previously. This came after it had duly considered and processed its oil and gas both in shales and elsewhere. For us as a developing nation, I cannot emphasise enough the importance of properly evaluating these prospects and evaluating them in the context of our climate change commitments.
I worry about this fundamentalism that has taken a pre-determined position that net zero can only be achieved if we move away from hydrocarbons. I have always been under the impression that our intention as humanity is to reduce the amount of carbon dioxide that we have been pumping into the atmosphere. If that is true then surely that cannot only be achieved through one method.
South Africa is blessed with a lot of coal and gas and there will be more that this investment in geology will uncover.
I think the biggest mistake we can make that generations after us will never forgive us for, is not optimising the utilisation of the resources that we have responsibly for. This must be done in a manner that balances the exploitation of those resources with environmental stewardship. Is that possible? I think it is absolutely possible.
---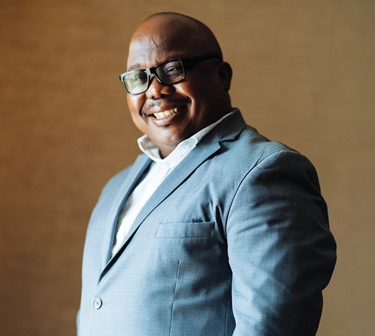 After qualifying as a geologist from Wits University, Mosa held various positions at De Beers and Anglo American and worked in jurisdictions as varied as West Africa and Canada.
From his appointment as the Director of Mineral Economics in the former Department of Minerals and Energy, he was promoted to Deputy Director-General of Mineral Policies and (Investment) Promotion in 2012.
Mosa Mabuza has been CEO of CGS since 2017.