Social Responsibility and Traceability
SAMIL is a dynamic organisation with more than thirty years of experience in the South African mohair and textile industry. SAMIL specialises in mohair-related products and has a fully integrated value chain including farming, processing, trading, yarn spinning and dyeing.
The added beauty of Mohair is that it's a renewable, natural resource; providing a sustainable production chain between animal and human, while contributing to the long-term prosperity of the Karoo region.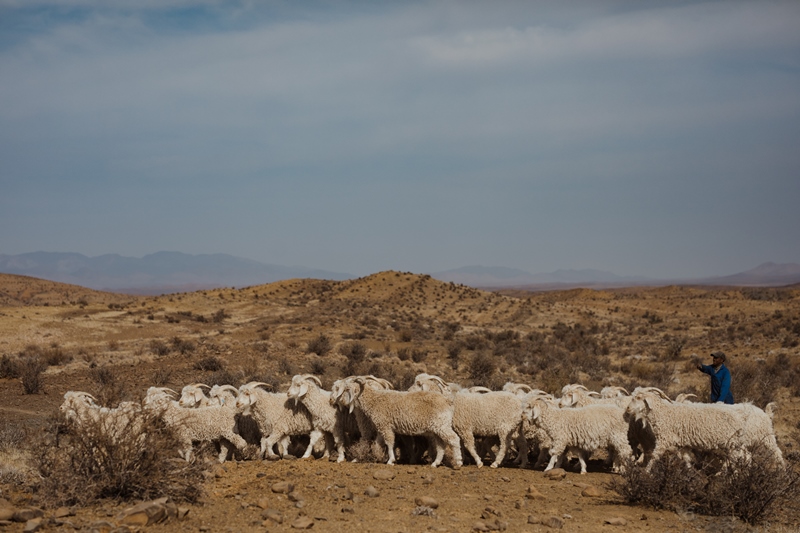 Social Responsibly:
One of the main problems in South Africa is unemployment. At SAMIL, we are an entrepreneurial team and our overwhelming duty to the community is to help providing employment, directly or indirectly.
SAMIL Farming is involved in many emerging farmer assistance projects which entails securing funds to buy livestock, assisting with technical skills and husbandry support, to supplying feed during the drought.
SAMIL Trading buys their mohair at market related prices.
This symbiotic relationship between Samil and the Mohair Industry has far-reaching effects in the rural areas, improving the quality of life of many by creating job opportunities in impoverished communities while simultaneously improving the supply of greasy mohair to the industry.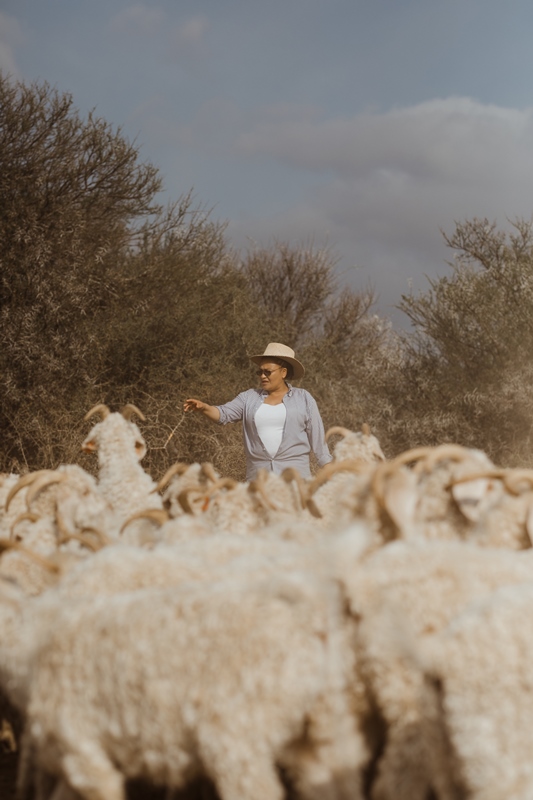 Samil is proud to show its commitment to the mohair industry by assisting many deserving emerging farmers and individuals to become independent mohair producers.
Samil endeavours to take an organized and sustained effort across our divisions to achieve meaningful improvements in both the Social Responsibility and Traceability sector.
Traceability:
Traceability, by definition, is the ability to verify an origin or course of development that may be found or followed.
Unlike many processing plants around the world, SAMIL Combing focuses on and is committed to processing only mohair.
Samil Combing is structured in such a way as to accommodate small, exclusive lots on a separate production line, this gives our customers the ability to be in touch with the real people behind the product.
Samil is proud to showcase our new video inspired by Social Responsibly and Traceability: