In their latest bid to develop local businesses from their host communities, Glencore Ferroalloys' Boshoek Smelter operation in South Africa has donated a 16 000-litre water bozer and a skid steer worth over R2-million to Rustenburg based business, Radinku Construction Transparent & Allied.
The relationship between Boshoek Smelter and Radinku Construction Transparent & Allied, a local black-owned SMME, started ten years ago when the business had a contractual agreement with the smelter to deliver the smelter's slag within the Macharora community. The frequency and load amounts later increased due to the performance and overall reliability of the business, which was a contributing factor to the business later providing Tractor Loader Backhoe (TLB) services for the smelter's slag loading.
The handover of the donated equipment which forms part of Glencore's Enterprise Supplier Development (ESD) programme, was held at Boshoek Smelter and attended by the Radinku Construction Transparent & Allied team, Royal Bafokeng Nation Representative Kgosana Thabo Diale, Traditional Counsellor Tshepo Phatshwane, as well as the Ferroalloys' group CSR team and the Boshoek Smelter Management team.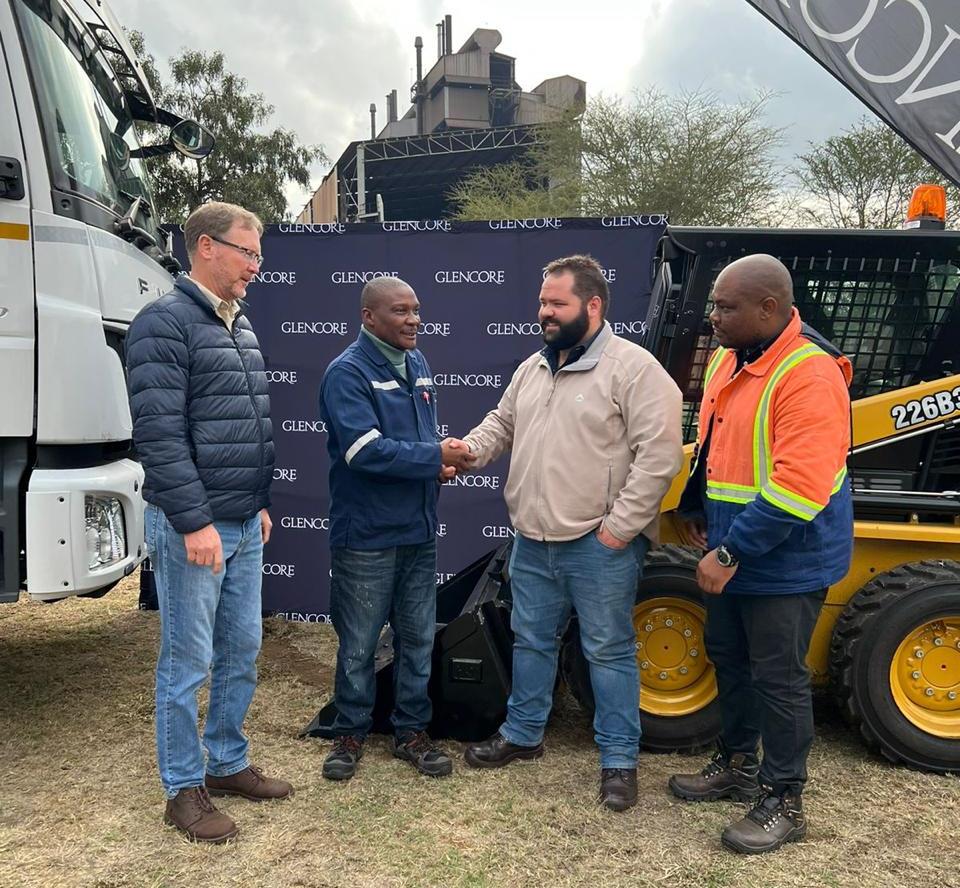 "Wherever we operate, Glencore's corporate strategy is to establish firm partnerships with local community service providers. We aim to actively foster strategic relationships with local businesses to participate in our supply chain or partner with us. Not doing so would mean we run the risk of operating as an island in a bigger community and that completely goes against our mission of progressing together.
"Radinku Construction Transparent & Allied is a shining example of unwavering commitment. Despite many obstacles, the owner of the business, Julius, did not get discouraged, but instead, he stayed the course and fought for what he wanted for himself, his family and his community. Glencore is proud to partner with you and we look forward to a fruitful long-standing relationship with you and your business," said Chief Community and Social Responsibility Officer for Glencore Ferroalloys, Conroy van der Westhuizen.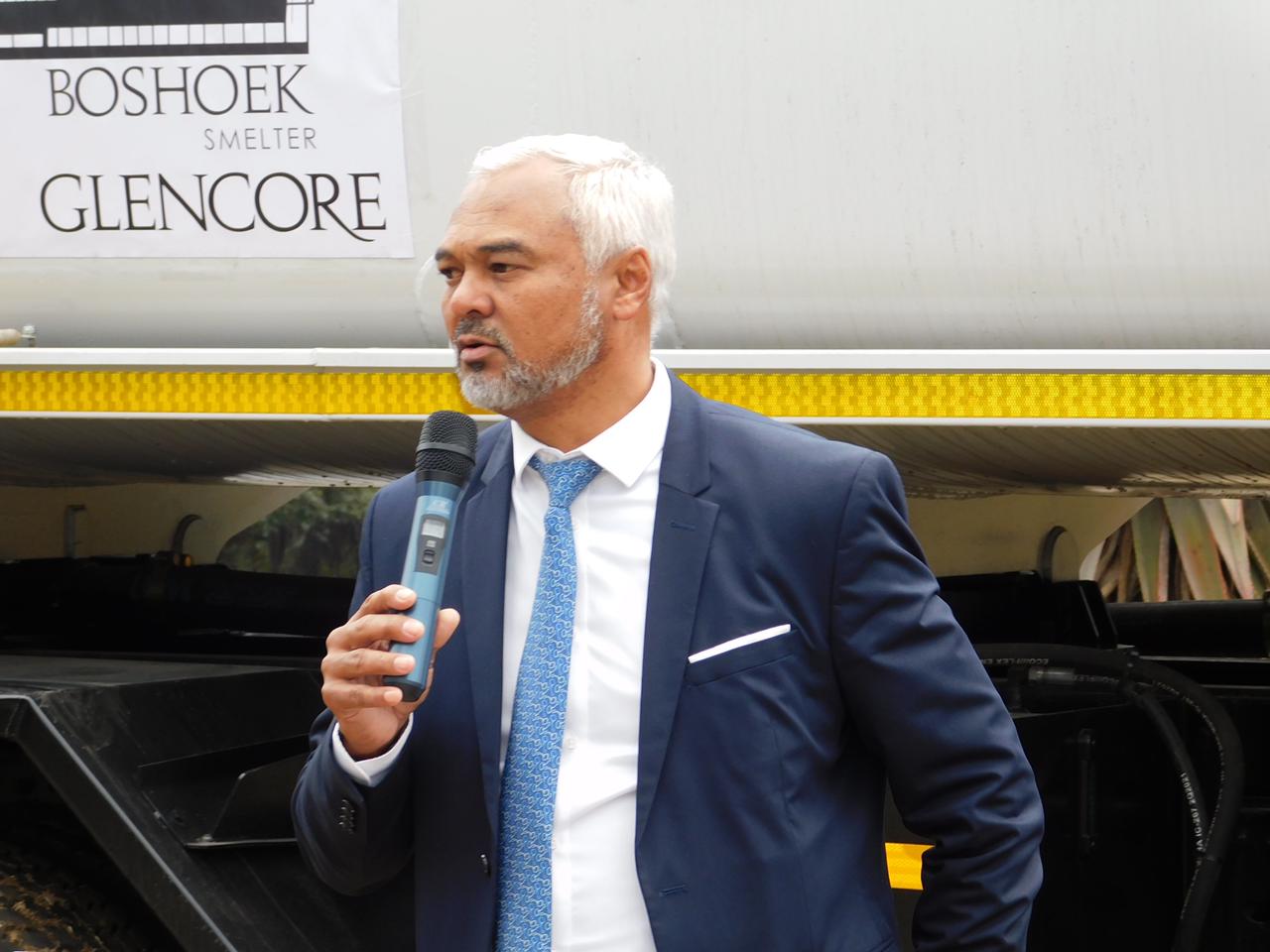 In addition to the machinery donation, Boshoek Smelter also supported the business with office equipment and furniture. Through the support given by Glencore, the business will now be able to employ two more drivers thus creating more job opportunities and improving the lives of community members.
"This is the first project of such a magnitude for the smelter and it was important for us to have the right partner to help facilitate it and we believe that there is no partner more deserving than Radinku Construction Transparent & Allied. It is important for us to not only speak about supporting local SMMEs but to also act on it and today is a big symbol of our commitment to our local communities," said Boshoek Smelter's General Manager, Riaan Cilliers.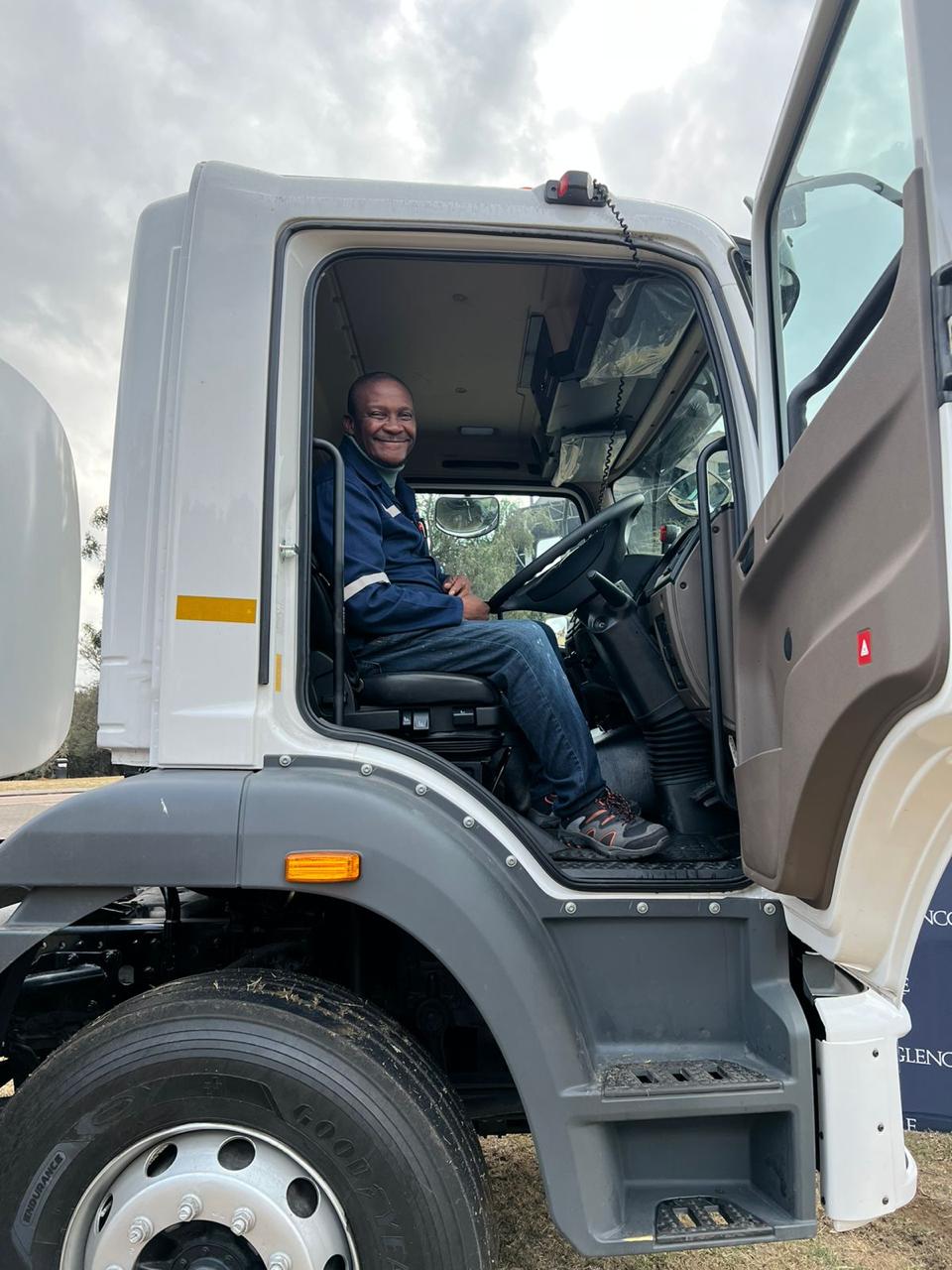 The smelter also saw it fit to provide the business with a mentorship programme through one of the smelter's suppliers, Almar Investments (PTY) LTD which will support the business with the relevant skills needed to ensure future success.
"Glencore has granted me the opportunity to see with my own eyes that your dreams are indeed possible if you set your mind on them. I have worked with this smelter for several years and I have really enjoyed the relationship we have developed. My experience with Boshoek Smelter allows me to say with complete certainty that they are committed to uplifting communities. I will make use of the mentorship programme offered to ensure that my business grows even further. Thank you once again Glencore, said owner of Radinku Construction Transparent & Allied, Julius Ranyabu.
Glencore continues to work towards progress together with its host communities and aims to encourage more SMMEs as they have the potential to be the largest employers for local job seekers and in turn, help grow local economies.