Orange River Cellars (ORC) is located approximately 1 000 km from the traditional winelands of the Cape. ORC was established on 23 December 1965 and over the years the company has grown and expanded in the region, with many awards rolling from various wine shows.
The wine grapes of Orange River Cellars originate from ±580 expert grape farmers all along the Orange River, also known as the Great Gariep River. These pockets of vineyard land stretch over a distance of more than 300 kilometers between Groblershoop and Blouputs.
Our wine grapes thrive in a truly unique natural environment. Our vineyards are cultivated in deep alluvial soils on the fertile banks of the Orange River and nourished by perennial sunshine, allowing the inherent flavours of the fruit to reach their most vivid expression.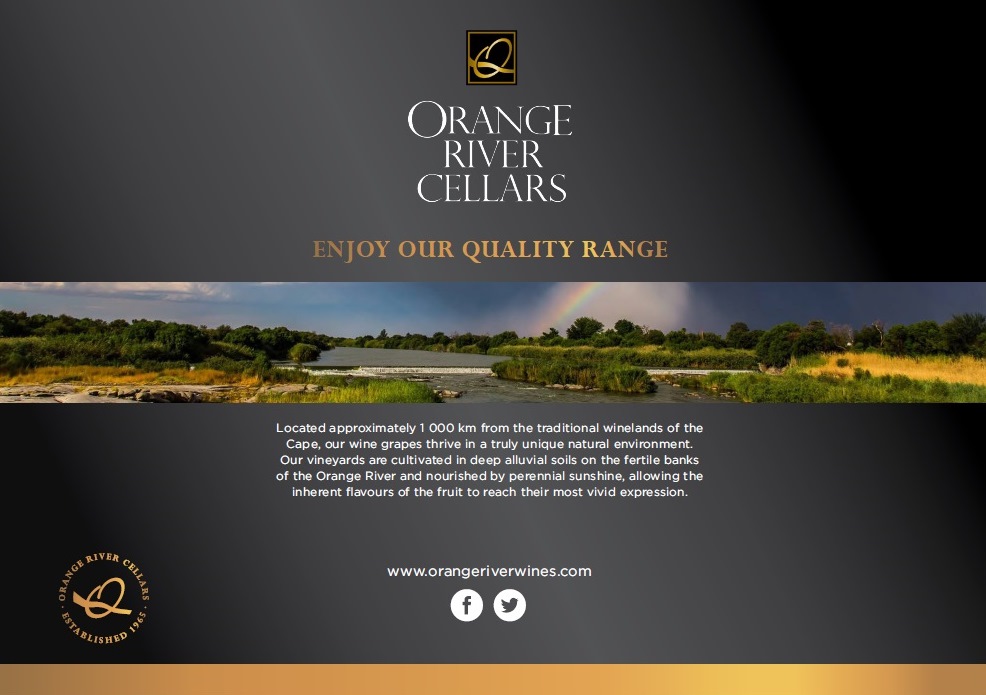 Find more information about the full range of premium wines (and craft beer) produced by Orange River Cellars HERE