In a thrilling turn of events, Digitizing Africa 2023 is once again ready to set the stage ablaze! Rescheduled to October 2-3, this technology extravaganza promises to be an electrifying showcase of innovation, breakthroughs, and possibilities.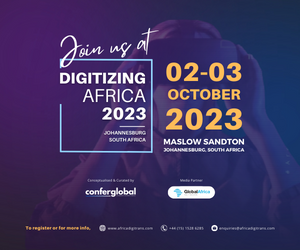 Witness the transformation of the digital landscape as leaders, visionaries, and tech pioneers converge in the vibrant heart of Johannesburg at the Maslow Sandton.
This stunning venue will play host to a dynamic mix of conference, exhibition, and networking events, making it the ultimate destination for those at the forefront of the digital revolution.
What to Expect:
Keynote Addresses: Renowned thought leaders from across South Africa will share their insights, exploring digital trends, and offering a glimpse into the future.
Panel Discussions: Engage in riveting discussions on a wide range of topics, from the latest in Artificial Intelligence to the power of APIs in creating seamless customer experiences.
Technology Showcase: Immerse yourself in the future at our technology expo. Experience cutting-edge innovations and solutions that are redefining industries.
Networking: Connect with experts, peers, and industry insiders. Forge partnerships, share ideas, and explore the limitless possibilities of the digital age.
Why Digitizing Africa 2023?
Our mission is simple: to empower, inspire, and catalyze transformation across the African continent. With technology as the driving force, we envision a future where Africa leads the way in digital innovation, and this event is a crucial step toward that vision.
Don't miss this incredible opportunity to be part of the digital movement sweeping across Africa. Register now at www.africadigitrans.com and mark your calendars for October 2-3, 2023.
---