The CEO of Regoapele Capital, Katlego Kenoshi, tells Opportunity how vital it is that new models of financing must be adopted if SMMEs are going to become engines of economic growth in South Africa. Her dynamic company is creating new models of wealth creation in collaboration with corporates and local government.
How did Regoapele Capital come about?
Regoapele Capital was established as a financial advisory and intermediary services firm providing professional financial advice, planning and solutions, and expertise across a wide range of financial disciplines.
In response to the needs of our SME segment, we needed to integrate a new business focus with a broader ambit. That saw us building out a business development services unit which specialised in the focused delivery of services and support to entrepreneurial clients and their businesses.
Combining strong financial skill and acumen and a deep understanding of business, and in keeping with our wealth creation credo, we offer personal involvement, valuable skill sets and know-how to improve the likelihood of success for our clients, both in their businesses and in their personal finances.
We are firm believers in the potential and ability of entrepreneurial enterprises to propel economic growth and advance development. For this cause, we partner with corporates seeking to make a meaningful developmental impact to co-create and implement enterprise and supplier development initiatives.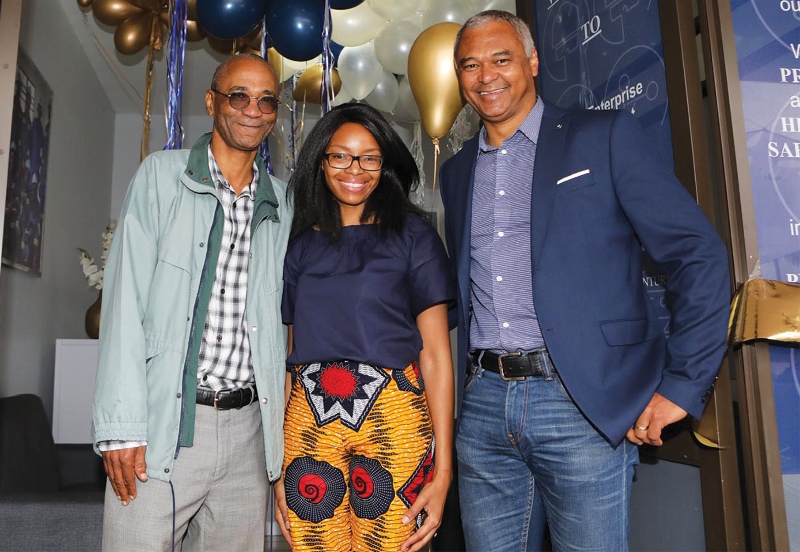 Please describe your service offering.
Regoapele Capital enables shared value through impact ecosystems comprising small and big business. The growth of the business sector, now more than ever given the economic fallout from Covid-19, requires big business to encourage the development of and support small, medium and micro enterprises and thereby back the creation of job opportunities.
On the one hand, we partner with corporates and local governments in their undertakings to develop SMEs – through enterprise and supplier development (ESD) and local economic development (LED) – to create and implement programmes that would lead to socio-economic transformation, while building inclusive value chains and sustainable local enterprises, and improving local economies and communities. We also operate business support centres that are powered by our principal partners.
On the other, we partner with SMEs to build operational strength and self-sufficiency, improve business performance and become competitive, as well as build financial strength and integrity; and to create and preserve wealth. We do this through skills transfer and development, capacity augmentation, technical assistance, business improvements, access to finance, professional business support and mentorship and financial coaching and advice.
Where do you operate?
We have a footprint across four provinces – Gauteng, North West, Mpumalanga and Limpopo.
Please explain your relationship with Glencore Ferroalloys.
Regoapele Capital commends and supports Glencore's response and commitment to transformative development. We have partnered with Glencore to increase the capacity, capability and competitiveness of SMEs. The partnership gives dedicated support to the SMEs that are being integrated into Glencore's supply chain and fosters the creation and development of businesses in host communities.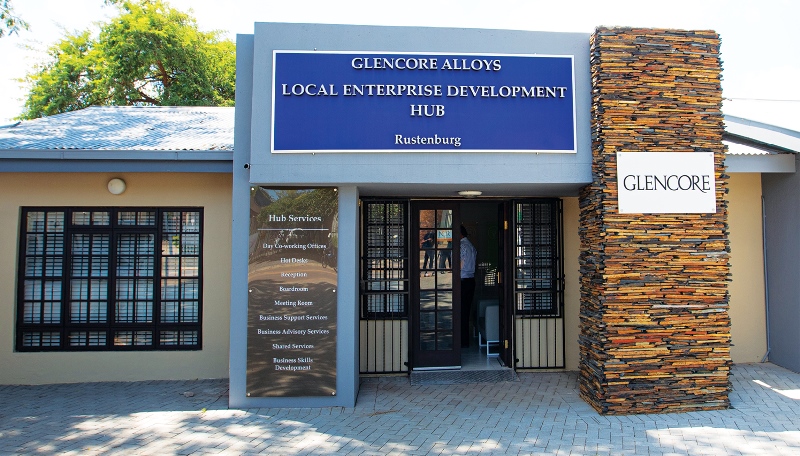 Tell us about the business centres you operate.
The business support centres we manage serve to drive the support for businesses and as a catalyst for the establishment of local businesses. The centres provide office space and facilities, a great co-working environment for entrepreneurs and encourage a professional and entrepreneurial work ethic. They provide business advice and consulting, business development support, professional business services and business skills training and development.
Can you share any lessons for sustainable business practice in the enterprise and supplier development environment?
Lesson 1. Building a business is a process. It requires time, intense involvement and concerted collaboration. We see this appreciated in the venture capital space, yet the same lens is not used to view SMEs in the B-BBEE ESD environment. It is in part this myopic quickie approach that one-sidedly focusses on transactional relationship and quick-win point scoring, which persists in failing to carry out the intentions of the initiative.
This single simple lesson drives how we should be approaching enterprise and supplier development sustainably.
Building a business is a process. It requires time, intense involvement and concerted collaboration.
What are the main challenges faced by businesses in this environment?
A great challenge in our space is dealing with change. Large corporate businesses are faced with having to reconfigure their procurement and open up to new suppliers. Apprehension creates the impediment of access to markets. Small businesses are faced with having to reveal their processes and financials, or lack thereof. This reveals gaps and shortcomings that result in them being steered to make changes, and that often makes them feel exposed. Change for many, in many aspects of life, is often met with resistance. Having to facilitate change in our environment is quite stretching. Yet motivating.
It is entirely through our partnership approach and in sincerely seeking our clients' best interest that we have been able to navigate this challenge and make advances.
Have you found ways to help small businesses gain access to funding?
Access to finance is an enabler of enterprise and yet indeed a great challenge for SMEs. The future of business calls for financial systems that work for SMEs, more so here in the South Africa, and it requires leveraging the developmental impact of key stakeholders in a collaborative manner. Instead of dwelling on the challenges – the lack of financial management skills, collateral, good credit history, etc – with the end in mind, we focus on the solutions. And our solutions work.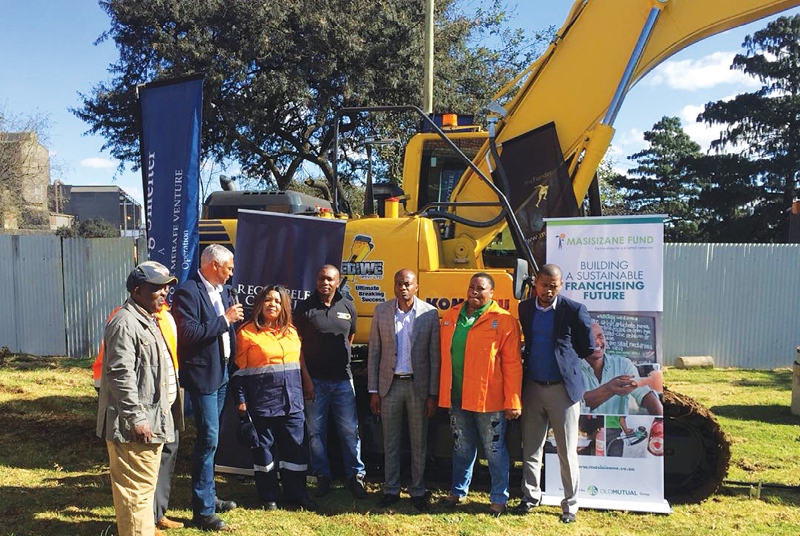 Our very simple model has the basic building blocks of skills development and dedicated support, and it is set to make it possible for SMEs with little or no trading history, credit record, experience or assets/security to gain access to risk capital. We work alongside business owners to ensure that their businesses shape up. Often it means building that track record together through handholding.
It is entirely through our partnership approach and in sincerely seeking our clients' best interest that we have been able to navigate this challenge and make advances.
Our way enables economic and financial inclusion on the back of risk-mitigating development, upskilling, business support and asset-building. It also allows these businesses to build a track record, credit references and a capital base that make it possible for them to access the more traditional sources of finance to facilitate further expansion.
The fact that we back small businesses completely on a risk basis is partly what sets us apart, but it also demands "skin-in-the-game" on the part of entrepreneurs.
What are the most popular training programmes for SMMEs and suppliers?
In our experience, the most relevant training and development interventions are business simulation, operations optimisation, business financial management, personal effectiveness and personal finance. Particular to the mining environment, safety becomes paramount.
Please share with us some of the challenges you have faced as a business, and how you have developed strategies to overcome them.
The enterprise and supplier development space has become highly contested. This has made it more difficult to root out the unscrupulous ones and onerous for corporates to find the right partner. For this reason, we have been low-key so as to shut out the noise and focus on our purpose and course. Our focus is at the grassroots, putting much sweat and intellectual capital into the businesses we help develop as an active and long-haul partner and that is how real impact will be made.
Our focus is always based on looking at answering the question that is not being asked: "What will our partners need, and where will our SME clients be three, five and 10 years post-development? Will they be fit for the future?"
---