The local business community in Bellville was able to unlock new potential at the launch of the 2023 Bellville Business Expo, on 8 June 2023 – now a top annual business event in Northern Suburbs.
The event was booked out by 300 businesses and industry leaders and hosted by the City of Cape Town together with the Greater Tygerberg Partnership (GTP). This initiative follows on from the City's Atlantis Business Expo held in October and the GTP were the perfect partner to launch it in Bellville. The expo featured a wide range of industries, from technology to finance, hospitality, transport, retail and healthcare.
The event was made possible through the collaboration between GTP and the City and focused on economic development efforts in one of Cape Town's most important investment regions. Attendees got to connect with business development experts, gained valuable insights around operational growth, and explored new business opportunities. Other expo partners and sponsors that made this event possible included Sanlam, TUF, Chart Your Parth, Business Partners, Coca Cola Peninsula Beverages, Get Published and Seartec.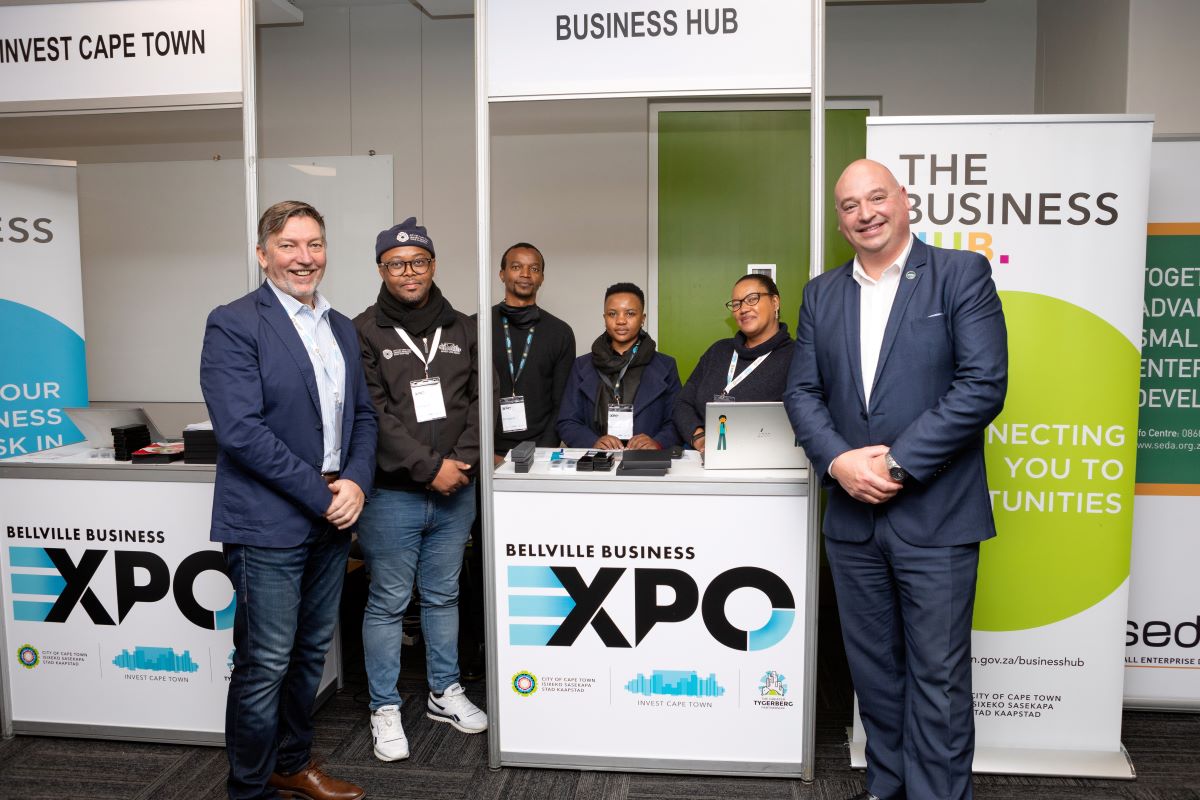 Alderman James Vos, Mayoral Committee Member for Economic Growth, said; "This is truly one of my favourite parts of my job, when I get to speak to the individuals who have been part of the projects and programmes, such as the Bellville Business Bootcamp. It is gratifying to witness how people like the exhibitors take the opportunities given through this programme and use it to unlock their own professional potential."
"The 2023 Bellville Business Expo opened new doors and gave businesses the space to connect and establish relationships with buyers, incubators, and investors, as well as a chance to network and find avenues for collaboration and synergy. This in turn will benefit the wider community with employment and economic prospects across multiple sectors."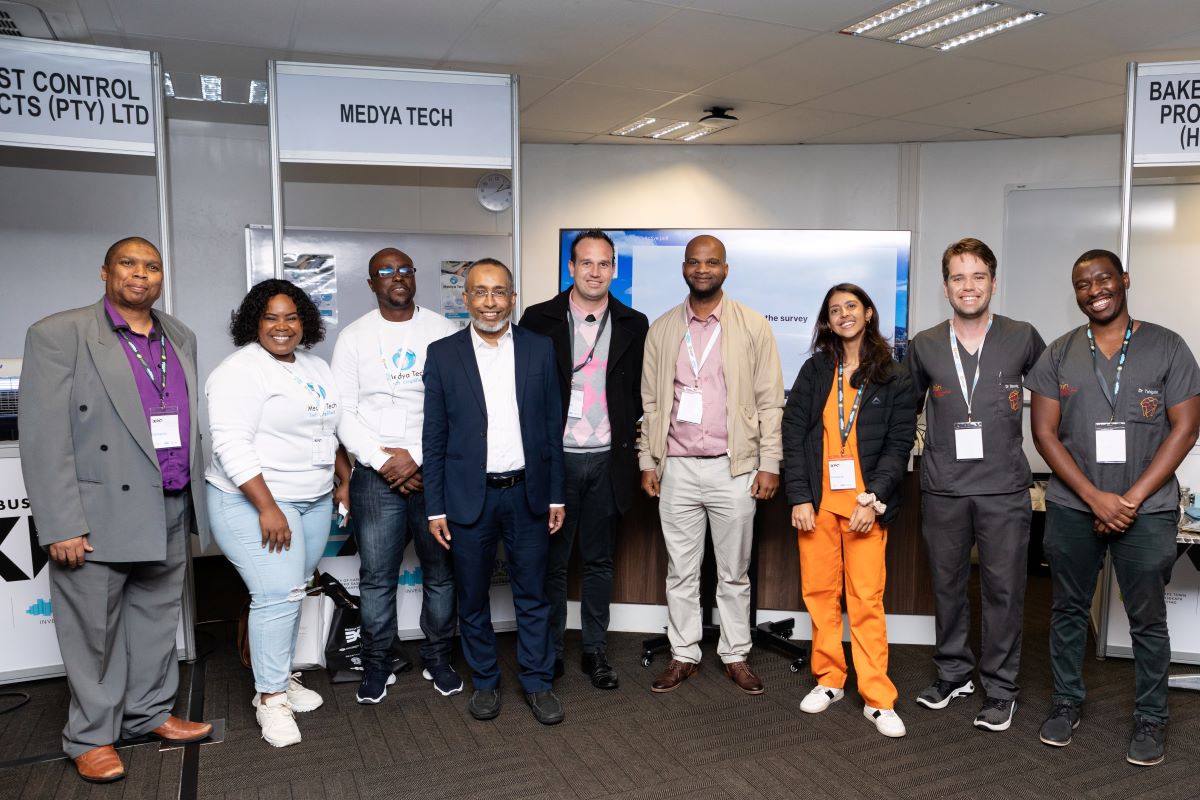 Business growth fast tracked through the Bellville Business Boot Camp
Selected businesses were exclusively invited to participate in the 2023 Bellville Business Expo, where all their costs were sponsored. These businesses came through an elimination process, over the four-weeks of the 2023 Bellville Business Bootcamp , where the top twenty-two qualifying businesses were chosen, from a near thirty participating businesses, selected out of hundred and eleven who had applied.
Warren Hewitt, Chief Executive Officer at the Greater Tygerberg Partnership, said "The response we have seen to the 2023 Bellville Business Boot Camp and Expo exceeded our expectations, and the immense positive response only confirmed the need and readiness for such business programmes and events."
"We achieved our goal to bring together local SMME businesses that are ripe and ready for growth to connect, collaborate, and exhibit their products and services with the focus on development and access to new markets."
Exhibitors at Bellville Business Expo
2023 Bellville Business Expo Winners
The businesses walked away with business growth packages, business mentorship partnerships and business branding prizes to the value of R142 000. The proud 2023 Bellville Business Expo winners are as follows: Mia Healthcare, Seartec, Medyatech, Can Marketing, Dwarfs Chain Store.
The MC event was the broadcaster turned innovation pioneer – Kieno Kammies and speakers included: Alderman James Vos, Mayoral Committee Member for Economic Growth, Warren Hewitt CEO at GTP, Velda Derrocks from TUHF, Melanie Louw representing Sanlam, Yusuf Mahomedy founder of Chart Your Path, the Expo was closed with a vote of thanks by Lance Greyling, Director of the Enterprise and Investment Department for City of Cape Town.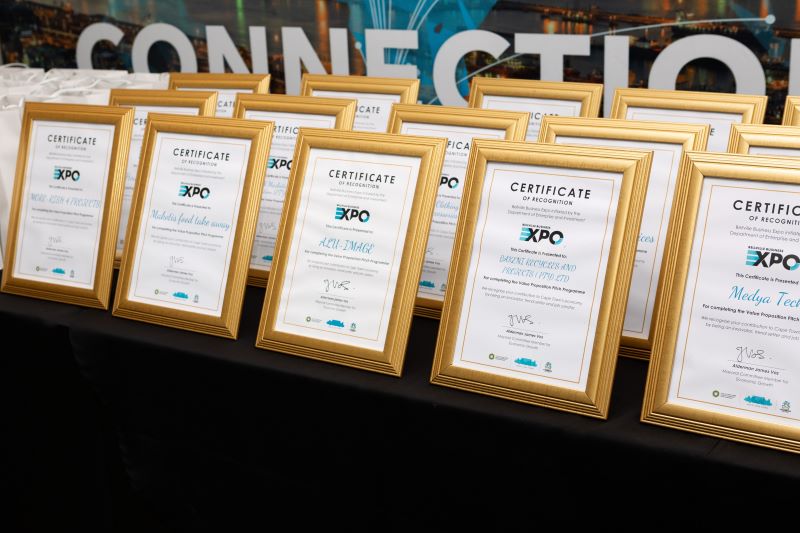 "The Greater Tygerberg Partnership want to recognise the burgeoning SMME sector in Bellville which is not just home to Cape Town's busiest public transport interchange, it is also a vibrant, busy urban centre ready for extensive growth. In a recently completed Bellville CBD Business Retention and Expansion Study 2022, we have seen very optimistic outcomes," said Warren Hewitt.
The study highlighted that 83% of businesses in Bellville were stable in size (40%) or preparing for expansion (43%). In addition, over 80% of businesses in 2022 agreed that one of the main advantages of operating in Bellville was due to its strategic location, a 30% increase from the study completed in 2015.
The full report is available to download here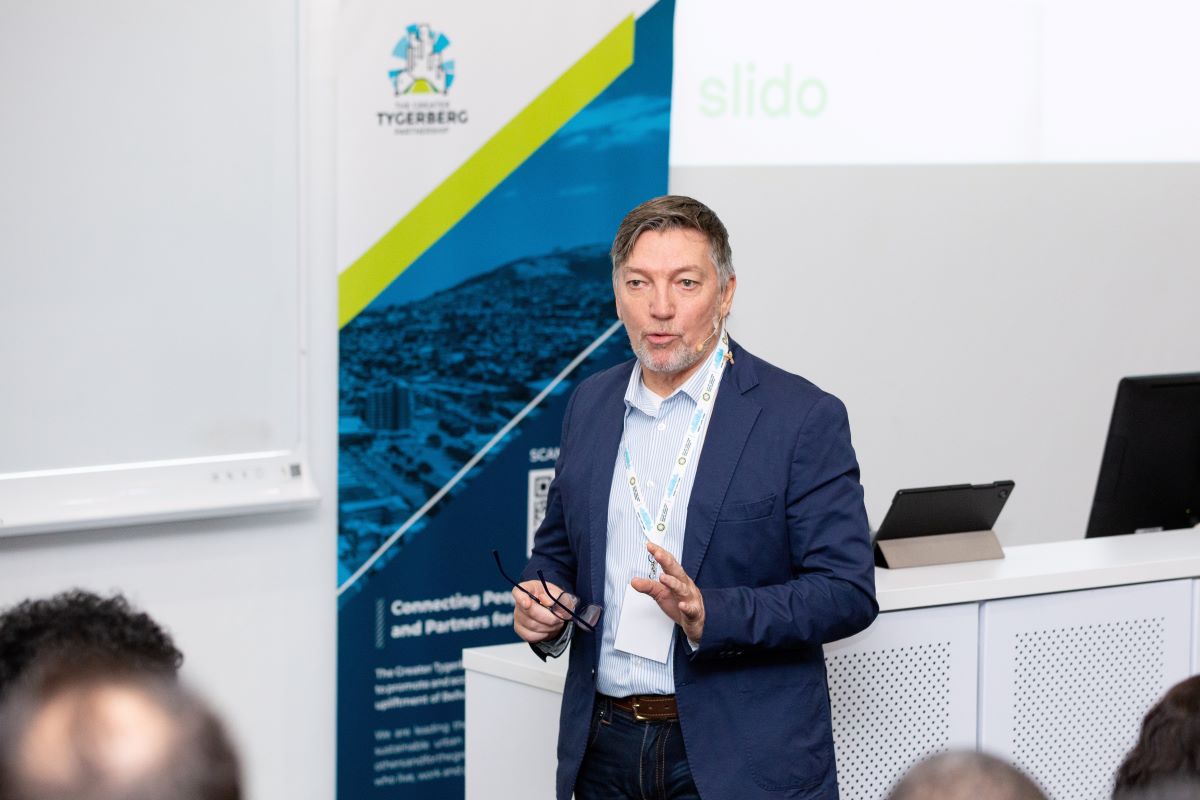 Alderman James Vos, Mayoral Committee Member for Economic Growth, said "I want to thank each expo speaker, sponsor and partner for their contribution; thank you for showing your commitment and support to this programme. I want to encourage more residents and businesses in Bellville and surrounding communities to get involved in important initiatives in Bellville.
There is also our 'better.bellville.together.' campaign, a place-making, economic development initiative that utilises community assets, infrastructure, and services to create safer, cleaner, and more attractive public spaces to promote the region's well-being and investment opportunities."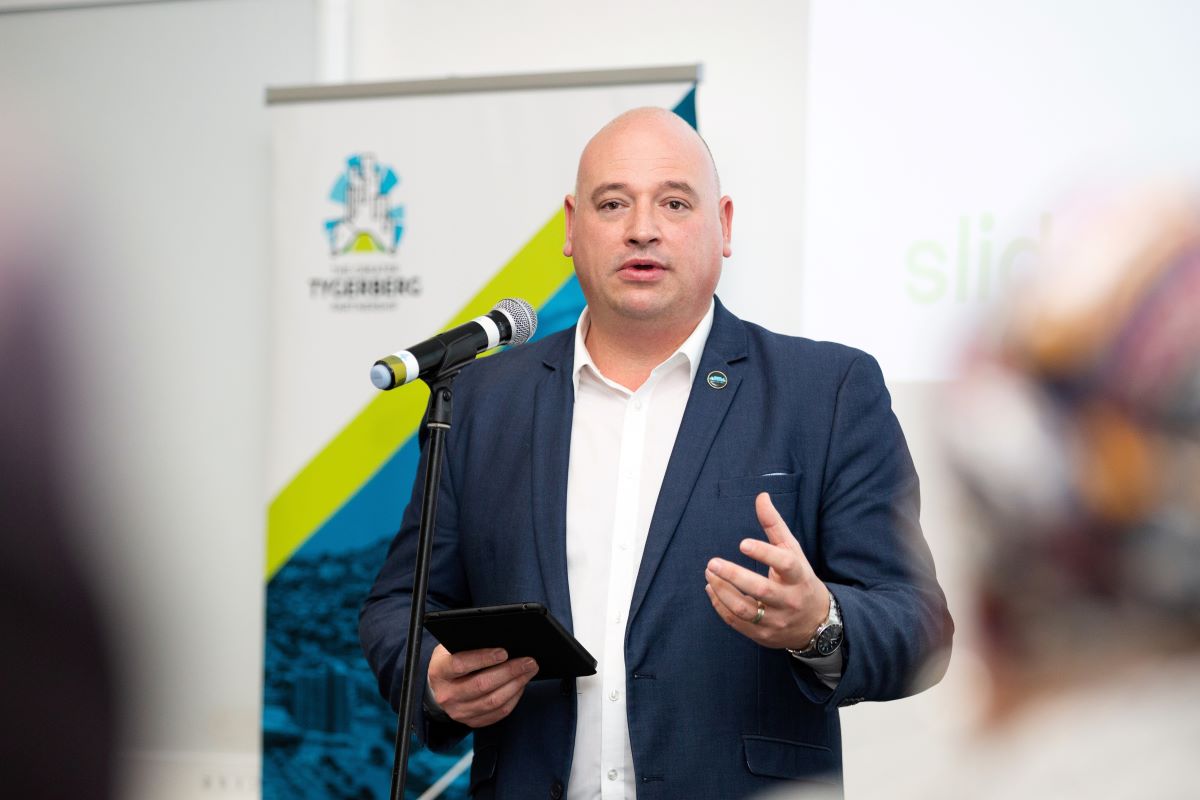 Active programmes have started to cause a shift in Cape Town's business environment. The Productivity Efficiency Programme assisted 18 businesses, resulting in the retention of 588 jobs. On a bigger scale, there were also 279 000 new jobs created in the last year in this metro. Resulting in 1.7 million Capetonians now getting up to go to work every day, this is the highest recording of employment in this metro since at least 2008.
"The City is proud to host the Bellville Business Expo because it speaks to our goal of building on the foundations for growth in economic nodes that are part of the larger Cape Town fabric."
"Let's create better. bellville. together!," Alderman James Vos concluded.
The City and the GTP is committed to the development and success of the city's vendors and businesses in Bellville and the surrounding areas that are ready for growth.
Find more information on positive initiatives in Bellville please visit www.gtp.org.za or email info@gtp.org.za.