The African Agri Investment Indaba, taking place in Cape Town, South Africa next month, is bringing together investors who support African women-owned and managed SMEs.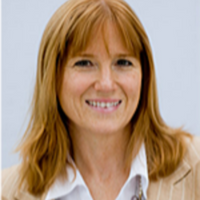 Meet investor, operator and African Agri Investment Indaba speaker Susan Payne, an emerging markets specialist who has spent the last decade launching, developing and managing businesses across southern Africa.
Susan is CEO of Holistic Investments Group Africa (HAIG) and Co-Founder and Chair of GLIDE Gender Lens Fund, Africa and you can meet her, in-person at the Indaba.
An introduction to HAIG and GLIDE
Holistic Agri Investment Group (HAIG) is a Mauritian-based venture capital firm specialising in start-ups and early stage investments, mostly in food production and distribution as well as agri-tech.  It acts as an investor as well as an operator, and offers advisory and consultancy services.
Under the Holistic umbrella currently are various projects including an agri tech plant protein business called Sustainable Planet and a gender lens fund called GLIDE, whose focus is to ensure African women-owned and managed SMEs are funded, mentored and connected.  Both of these are open for investment currently.  
GLIDE is a pioneering pan-African Gender Lens Investing (GLI) & Disadvantaged Entrepreneurs (DE) Fund with a mission to address the significant funding gap faced by women & disadvantaged entrepreneurs in the SME sector across Africa.
The Fund  has a particular interest in agri tech, processing and logistics and supports its portfolio companies through capital, mentorship and connectivity. GLIDE invests growth equity of $500 000 – $4 mm into companies that are best-positioned and offer high return prospects with dynamic management teams ready for scale.
Join us from 14 – 16 November to meet Susan and many other agri food sector investors who will be present. Seats are limited, so make sure you're registered!
Download the event brochure to see which other featured speakers will be joining us and what will be discussed over the three days.