The Wynne, Parow's newest and most talked about affordable housing development, was officially launched with a ground breaking ceremony held at 343 Voortrekker Road in Avondale, Parow.
Deputy Mayor Eddie Andrews joined Paul Nel, Managing Director at WCB Property Development to break ground at this state-of-the-art development which is set to include 309 well-designed residential and 600 m² retail opportunities.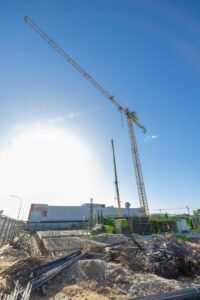 The development will encapsulate the upscale lifestyle and convenient comfort that comes with the live, work and play model, and includes approximately 600m2 of retail space on the ground floor. A gym, rooftop entertainment area and generous landscaping completes the service offering and makes the development even more appealing for families looking for safe and secure living conditions.
Properties start at R450,000 and are ideally suited to lower income and first-time buyers who want to own their own home in a thriving business node, as well as astute investors.
"We strongly believe the Voortrekker Corridor yields significant opportunities in broaching the affordable housing dilemma plaguing the metropole," says Paul Nel. "By providing housing opportunities along the corridor, more specifically in Bellville and Parow, residents can enjoy living somewhere which is closer to work, transport, and leisure activities which really helps to uplift communities in a positive way."  
The Wynne is especially significant for the people and businesses of Parow as it the only new build project to cover the stretch of the Voortrekker Corridor in many years. It also brings the promise of several previously inaccessible opportunities to the local community such as new jobs, additional security along the corridor, and long-term investment from big business to help improve the area.
WCB Property Development acquired the land in 2021, which was previously an old car showroom and garage, and financed it with The National Housing Finance Corporation in just under a year, which alone was a significant milestone for such a young development firm. After several delays due to the withdrawal and then reinstatement of the PT Zones, planning approval was granted in September 2022 and the first pouring of the raft slab took place in October this year. To date, more than 65% have already been sold.
Other worthy partners and sponsors of the development include Viva Cape, The Greater Tygerberg Partnership (GTP), Voortrekker CID and The City of Cape Town.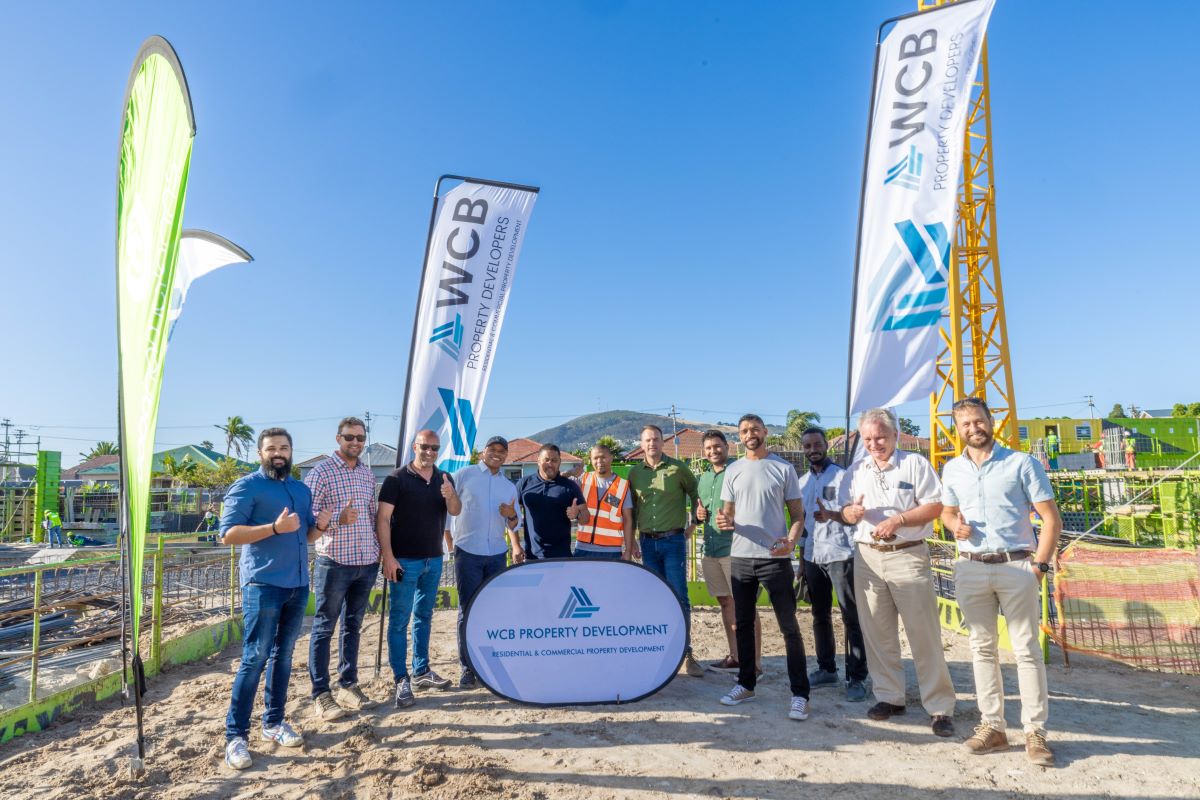 About The Wynne:
At The Wynne, urban living takes on a new perspective for both first-time buyers and investors. Offering an upscale lifestyle, convenient comforts and a rewarding financial opportunity, The Wynne is a modern, well-designed selection of apartments that blends lifestyle with investment.
For more information visit: https://thewynne.co.za
About WBC Property Development:
WCB Property Development was founded in 2016 with a single mission: to build structures with enduring value and the potential to become timeless. Our team of creative professionals carefully evaluate each project in order to adhere to both financial and time constraints, and over the years we've become known as a top Property Development firm.
If you're looking for a Property Development Company to help you develop your idea into tangible projects, consider WCB Property Development. With years of experience in projects large, we have the expertise and the desire to help you succeed. Through our sister-company, WCB Construction, the largest Black-Owned construction firm in the Western Cape, we can facilitate and construct projects of any size.
Additionally, through our integrated building software, WCB is able to plan and control the budget of any project. This includes activities such as estimating, financing, funding and managing in order for the project to be completed within the approved budget.
For more information visit: https://www.wcbdev.co.za
---