Pretoria, 19 November 2021 – Technical Systems (Pty) Ltd today received the "South Africa AGOA Exporter of the Year" Award for their excellence and innovation in reaching the United States market, through the African Growth and Opportunity Act (AGOA).
Veldskoen Shoes (Pty) Ltd was the winner in the small enterprises category. Two Greens Lemons received the award for medium enterprises, while Technical Systems (Pty) Ltd also emerged as the winner in the large enterprises category. NOMU Brands (Pty) Ltd received the Top Woman Owned Business Exporter award, while Asha Eleven, Jim Green (Pty) Ltd, and ONEOFEACH (Pty) Ltd jointly tied for the award of Top Young Entrepreneur.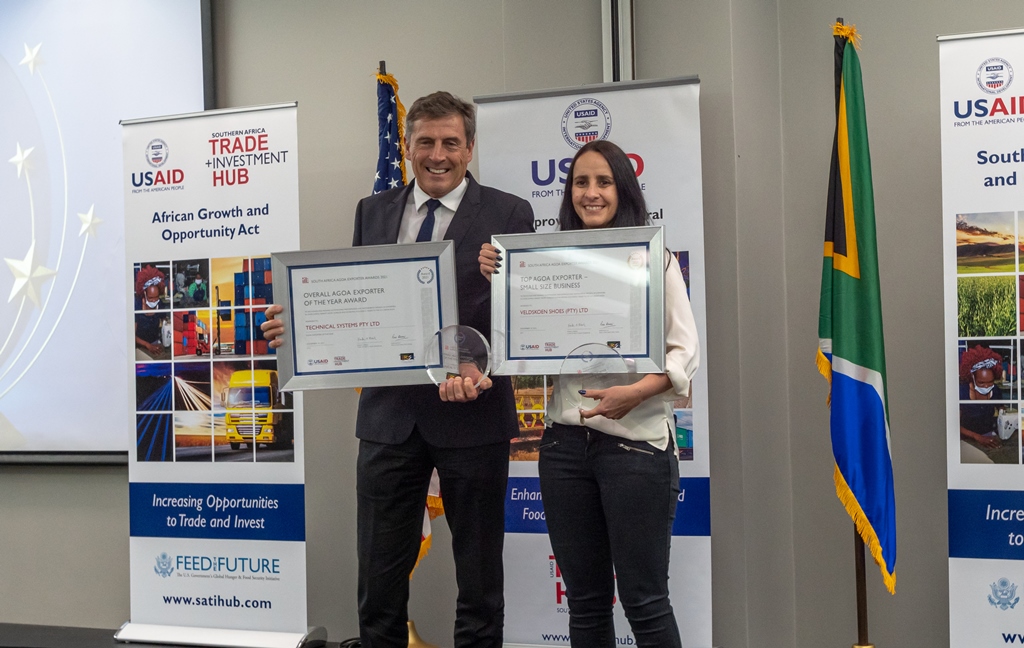 The awards are part of a collaboration between the U.S. Government through the United States Agency for International Development (USAID) and the International Trade Institute of Southern Africa (ITRISA).
The event seeks to incentivize and encourage South African export firms to explore innovative ways of improving their regional and global competitiveness, with a focus on exporters supplying the U.S. market, through the AGOA program.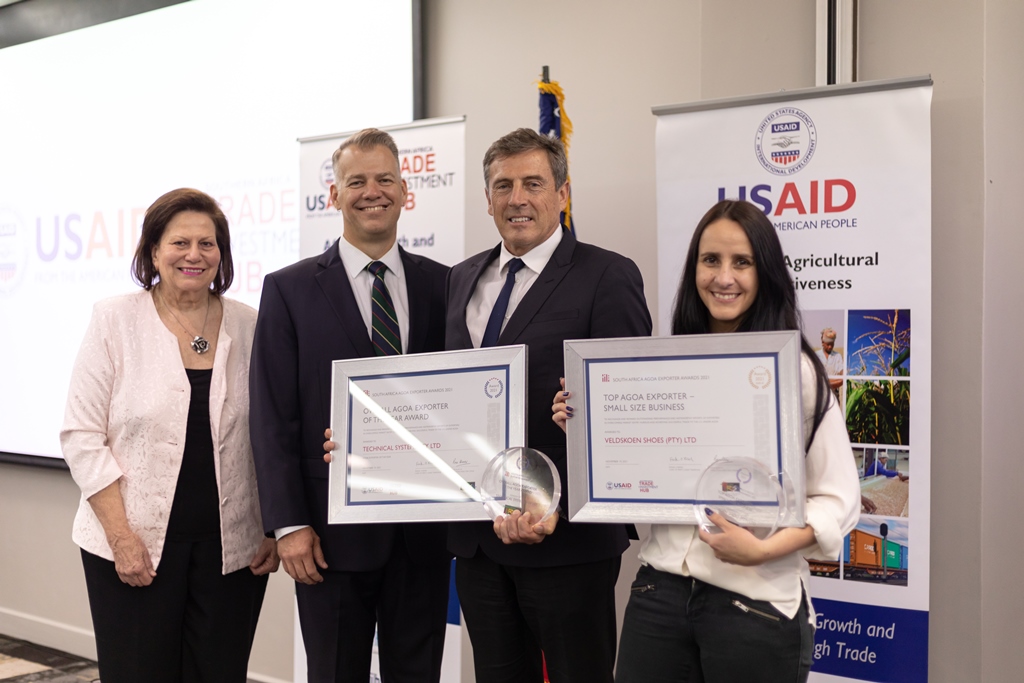 The winners are representative of a diversifying South Africa export sector covering clothing and luxury items, beverages, technology, and specialty food.
They were selected by an independent adjudication team. Technical Systems Pty Ltd will compete for the "Regional Exporter of the Year" against other national "Exporter of the Year" winners from Botswana, Eswatini, Lesotho, Malawi, Mozambique, Namibia, and Zambia.

Speaking at the event, USAID/Southern Africa Regional Economic Growth Office Director, Todd Flower, reaffirmed the U.S. Government's commitment to supporting South Africa's private sector- and export-led economic growth model, and said, "We see many of the companies here as critical to supporting South Africa's transformation towards an export-led economy, and are a testament to the depth of the country's economic diversification."
The U.S. Government, through USAID, will continue to help South Africa export firms to increase exports to the U.S. market through utilizing the AGOA facility, by supporting them to overcome complex market entry requirements and connecting them with U.S. buyers.