Lute Diamonds (Pty) Ltd was established in 2006 and have successfully traded in Australia, China and locally in South Africa. The company is based in Kimberley, in the Northern Cape Province of South Africa.
Our products
It will always be an absolute pleasure to guide you and ensure that your ultimate purchase will etch itself as that special possession that will brighten your life. And when purchasing a gift for your loved one, if it is jewellery, make it extra special with a Diamond in your preferred shape from Kimberley's Mother Nature. The glamour of our majestic Tanzanite which matches the surroundings of Mount Kilimanjaro that have birthed it; bears the truest glitter. Africa's gems illuminate, Africa's jewellery ululates.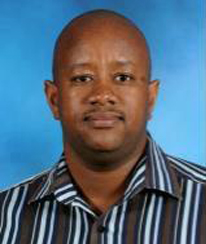 Investment
Lute Diamonds believes in partnerships drawn from all sectors of society, aimed at harnessing a paradigm shift within the jewellery and diamond cutting industries. Our own growth also depends upon the associates to be drawn in catapulting our entity into dithering heights. We yearn for our growth and that of others.
Our Vision
Our vision is to develop into a fully-fledged global entity. In achieving our endeavour, we are wholeheartedly seeking local or international investors to aid our international foothold.
Services
We have experience in the following:
Diamond cutting and polishing services
Jewellery designs and custom made design options
Jewellery bulk sales
Polished diamond bulk sales
Jewellery cleaning services
Jewellery valuation services
Rough diamond valuation services
Tanzanite jewellery design and sales
Terms and Conditions Apply
The client chooses his or her product or provide his or her own design and we craft it to your specifications. Lute Diamonds will provide polished diamonds or tanzanite.
For more information, contact Lute Diamonds:
The Diamond Hub, 25 Villiers Street, Kimberley
Email: info@lutediamonds.com
Website: www.lutediamonds.co.za