Dube TradePort Special Economic Zone is a world-class industrial and commercial precinct offering globally integrated logistics and light manufacturing infrastructure, and support for a range of airport-related activities, including commercial real estate for business and hospitality, manufacturing, logistics, cargo operations, and agro-processing.
Dube TradePort Special Economic Zone is strategically located between the seaports of Durban, Africa's busiest cargo port, and Richards Bay.
At the heart of the Dube TradePort Special Economic Zone precinct is King Shaka International Airport. The airport has a 3.7 km runway, capable of accommodating the world's largest wide-bodied aircraft.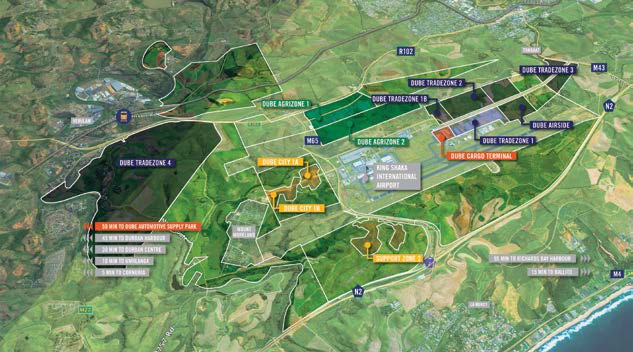 Dube TradePort is a world-class air freight and passenger hub, combining four business zones:
Dube City, a business and hospitality precinct;
Dube TradeZone, an industrial precinct;
Dube Cargo Terminal, a state-of-the-art cargo handling facility; and
Dube AgriZone, a cutting-edge agricultural precinct.
The precinct is served by Dube iConnect, the KwaZulu-Natal's premier cloud service operator and telecommunications provider.
Dube TradePort stands amongst the top 10 investment destinations in South Africa, with world-class infrastructure and support services that have made it one of the leading developments to attract domestic and foreign direct investment in South Africa.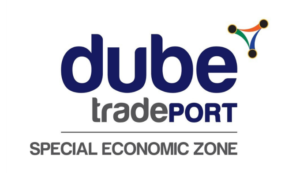 Related to Dube TradePort SEZ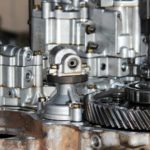 The KZN Automotive Supplier Park project is aimed at centralising production, assembly, sequencing and warehousing facilities that are within close proximity to the OEMs such as Toyota South Africa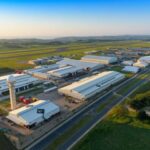 Being developed according to a 50-year Master Plan as a global airfreight and passenger hub comprising five business zones, this SEZ offers many benefits to businesses located here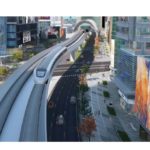 The Durban Aerotropolis Master Plan constructs a development framework for the next 50 years of growth in the region's premier airport precinct.