All of South Africa's major logistics companies have facilities in Polokwane, and some (like RTT, which also has offices in Makhado) have warehouses and forwarding capabilities in other parts of the province. Limpopo's biggest exports (minerals, fruit and vegetables) require dramatically different levels of handling. Minerals are poured in great volumes into the freight trucks of Transnet Freight Rail (TFR) and taken onward to the Richards Bay Coal Terminal, whereas some of the province's fruits (for instance avocadoes) have to be handled with extreme care. They also have to be delivered to ports as quickly as possible as they are delicate and the deadlines for getting fruit to market in Europe can be extremely challenging. Companies such as Freezerlines, Fast 'n Fresh and Cold Chain have developed specialist techniques for getting these fruits to market and to port undamaged. Grindrod has a Perishable Cargo division which specialises in transporting cargo by air.
The large national logistics company Value Group has only four major regional depots outside of Gauteng: in Cape Town, Durban, Nelspruit and Polokwane. This illustrates the importance of the Limpopo Province and its capital city in South Africa's logistics chain.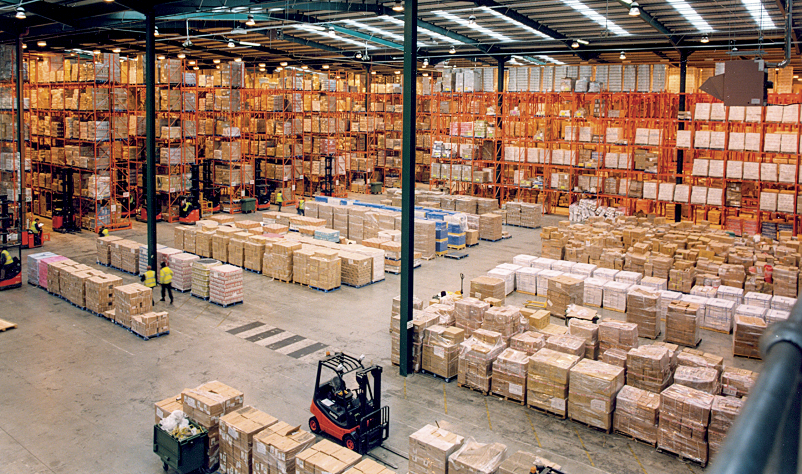 Logistics giant Imperial Logistics Southern Africa has 70 companies in its group structure, including Kobus Minaar Transport, a concern that began in Tzaneen transporting fruit and vegetables. Other active companies in Limpopo include Dawn Wing Logistics, Kargo, F&R Logistics and Aramex SA.
Outside of Polokwane, the towns of Tzaneen, Lephalale, Burgersfort and Musina (a border post with Zimbabwe) are all important in the field of logistics.
There has been interest for some years in increasing rail volumes out of the coal-rich Waterberg area (TFR is conducting a feasibility study into building a major new rail link) but depressed commodity prices worldwide will make it more difficult to get this project up and running in the near future. An extension of 464km would cost about R37-billion, but it is possible that TFR will look for private partners to invest in the project. If more coal mines are developed then capacity could be ramped up in stages from the current four-million tons-per-year to around 80-million tons, which would all be delivered to Richards Bay via the line through Mpumalanga and KwaZulu-Natal. Eskom's huge new power station in western Limpopo (Medupi) will need massive supplies of coal but is experiencing long delays in construction.
The N1 highway ("The Road to the North") is an incredibly busy and sometimes overcrowded road, and growing mining operations are putting pressure on secondary routes throughout the province, which is why it is good news for Limpopo that the stated aim of Transnet Freight Rail is to lead the country in getting larger quantities of freight moved from road back to rail.
On the national scene, the Passenger Rail Agency of South Africa (Prasa) is set to spend about R123-billion on upgrading and modernising the country's rail system and rolling stock. This would include an investment in the building of 360 new coaches every year for two decades.
Roads
The Roads Agency of Limpopo (RAL), of which the provincial government is the sole shareholder, accounts for about one-third of the budget of the Limpopo Department of Public Works, Roads and Infrastructure. In 2016/17, RAL has been allocated R737.3-million.
The Department of Transport looks after transport infrastructure (other than roads) and public transport, and it has budgeted R1.9-billion for these facilities in 2016/17. A bus monitoring system is due to be purchased by the province.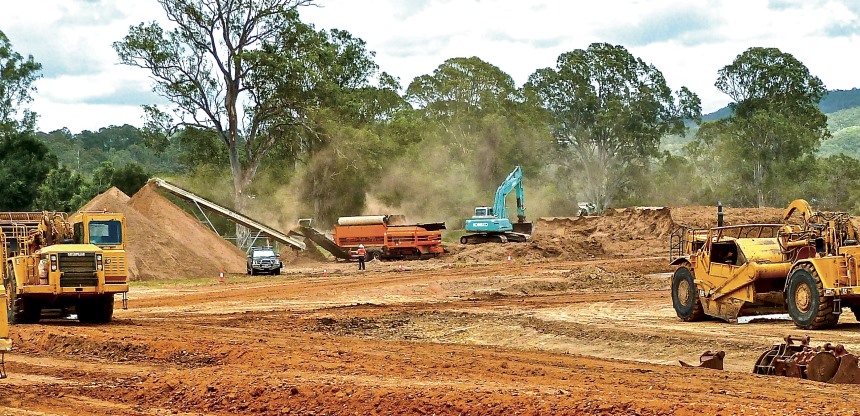 Since 2009 RAL has built 21 bridges, upgraded about 407 km of gravel roads to tar and rehabilitated more than 170 km of tarred roads. Roughly 30% of the roads in Limpopo are tarred and some provincial expenditure is allocated to ensure access to schools and clinics. Another project whereby households living along routes are tasked with maintaining roads has been rolled out, and 25 such projects will be supported to the tune of R278-million, led by local municipalities. The provincial transport department has also made bicycles available to some school pupils who live further than 10 km from their school.
National government has spent ever-increasing amounts of money on road allocations over the last five years, increasing at a rate of 16% every year. The South African National Roads Agency Limited (Sanral) has successfully raised several billion rand through bonds and capital markets in pursuit of its mandate to finance, manage and maintain the national road network. In 2014, several provincial roads in Limpopo were transferred to Sanral.
Great North Transport has more than 500 buses, covers about 36-million kilometres every year, employs more than 1 200 people and transports 37.6-million passengers. A wholly-owned subsidiary of the Limpopo Economic Development Agency (LEDA), it operates on 279 routes with 11 depots supporting the network of bus routes. These depots are located at: Seshego, Mokopane, Bapedi, Phalaborwa, Marble Hall, Giyani, Motetema, Hoedspruit, Tzaneen, Bushbuckridge and Makhado.
In 2013, Great North Transport purchased 80 buses valued at approximately R140-million from MAN Truck & Bus. With an average round-trip distance of 100km on gravel roads, the Lion Explorer HB4 was judged to be well-suited to the robust local conditions.
Air
The Polokwane International Airport (PIA) is wholly owned by the provincial government and run by the Gateway Airports Authority Limited (GAAL), an agency of the Department of Roads and Transport. The airport has undergone a R35-million upgrade and been transformed into a regional hub. It has the potential to be an important regional cargo airport.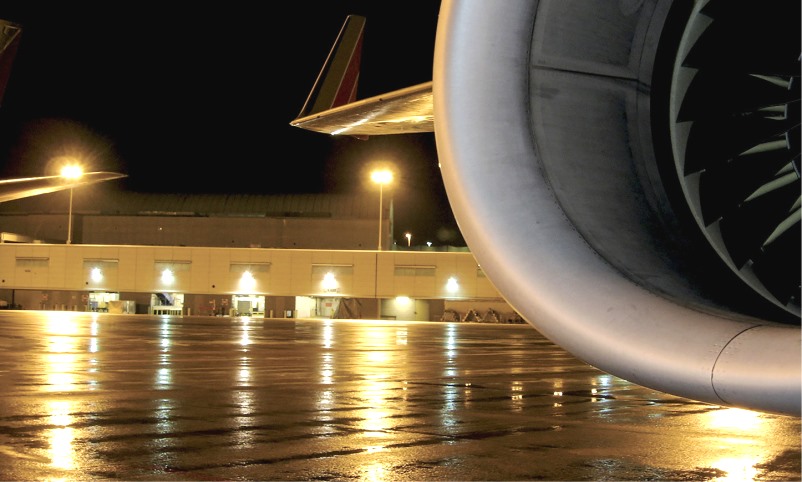 SA Airlink caters mainly to the business market and offers 21 flights to Johannesburg six days a week. The airline also provides links between Phalaborwa and Johannesburg, as well as between Hoedspruit, Johannesburg and Cape Town.
Many game reserves have airstrips, while regional airports in the eastern part of the province provide easy access to the Kruger National Park. East Gate at Hoedspruit is situated within an airforce base and has the second-longest runway in South Africa, which is long enough to serve as an emergency landing area for space shuttles. The airport is served by SA Express. Phalaborwa's airport is notable for its African-themed terminal, which includes a zebra-patterned floor. Musina, near the border with Zimbabwe in the north, hosts the province's other regional airport.