The West Coast District Municipality
Background to the West Coast District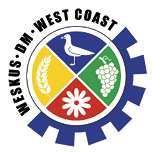 The West Coast District stretches from the border of Cape Town Metropole to the border of the Northern Cape. The region covers a total area of 31 099 km². The population lives in towns and villages either along its rugged coast or off the N7, the main road link between the Cape and Namibia. The West Coast District boasts one of the safest deep-water ports in the southern hemisphere at Saldanha Bay.
The West Coast District Municipality comprises five local municipalities: Swartland, Bergrivier, Matzikama, Cederberg and Saldanha Bay. The municipalities are well run and committed to support investment and economic growth as a priority.
Key coastal development opportunities
Matzikama aquaculture sector development initiative.
Lamberts Bay harbour and Elandsbaai crayfish factories redevelopments in Cederberg.
Upgrading of Laaiplek and Pelican Harbour waterfront development in Bergrivier.
Saldanha Bay opportunities include: Ship repair and aquaculture at Pepper Bay harbour, aquaculture at Paternoster, and a water desalination plant.
---
Matzikama Municipality
Background to the Matzikama Municipality

The Matzikama Municipality covers an area of 12 900 km² with a population of 71 500 people. The Municipality boasts a close to pristine coastline of 120 km, with excellent aquaculture development opportunities.
The area bursts into a kaleidoscope of flowers during the spring season, attracting thousands of tourists to the Municipal and surrounding areas.
Priority infrastructure projects
Aquaculture Sector Development – Providing seawater reticulation and pumping stations infrastructure
Potable Water reticulation – Replacing aged potable water reticulation infrastructure
Water – Seawater Desalination plant to supplement potable water for household consumption
---
Cederberg Municipality
Background to Cederberg Municipality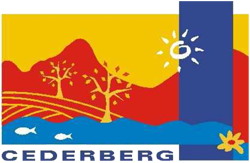 Cederberg Local Municipality stretches from the Cederberg mountains through the middle valley of the Olifants River to the Atlantic coast. The Cederberg region is only two hours from Cape Town and yet the landscape is completely different – wilder, warmer with a raw, dramatic beauty: Clanwilliam and Citrusdal with its towering mountains, brilliant purple and orange sunsets; Lamberts Bay and Elands Bay, with their perfect waves for surfing, offer open air restaurants serving only the best of our seafood and have an abundance of bird life.
Opportunities in the region
Lamberts Bay harbour development:
Public investment: Improve harbour functionality & optimise land assets. Dedicated areas for small scale fishing. Include abalone.
Support tourism and commercial development.
Development area between ramp and slipway to form a marine support cluster.
Convert the under-utilised Elandsbaai crayfish factories for tourism:
Rights to develop as tourism eco-friendly & possible abalone farming.
Top surfing spot, matching Jeffreys Bay.
Advantages
Local government, keen to attract investment and economic growth.
Nature, heritage and warm hearted people, makes this a great place for tourism all year round.
High potential, under-utilised tourism sites with many attractions.
---
Bergrivier Municipality
Background to Bergrivier Municipality
Bergrivier Municipality covers a geographic area of approximately 4408 km². The Municipality is geographically diverse and includes 9 urban settlements, approximately 40 km of coastline and a vast rural area. Aspects of particular importance to the municipality are local economic development, the protection of biodiversity, coastal management and climate change adaptation.
Infrastructure priorities in the region
Pelican Harbour:
Removal and/or repair of derelict structures, jetties and shipwrecks.
Provision of infrastructure upgrades and landscaping to enhance visual impression of Velddrif/Laaiplek from the entrance of the town, and to attract investment for retail/commercial activities.
Provision of building maintenance.
Laaiplek Harbour:
Increase the amenity value of Laaiplek Harbour, by means of infrastructure (civil and marine) upgrades and landscaping, and market Laaiplek Harbour as a tourism destination, most notably for bird watching.
Dredging of harbour to allow passage of ships.
Provision of sufficient public parking facilities and enhancing of access to the harbour wall beach by means of walkways/boardwalks.
Prevention or mitigation of further coastal erosion to protect land.
---
Saldanha Bay Municipality
Background to Saldanha Bay Municipality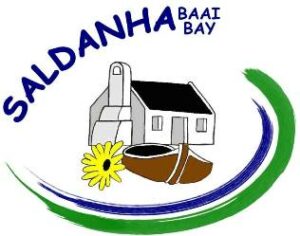 Saldanha Bay Municipality is approximately 140 km north of Cape Town. The Municipality is bordered on the west by the Atlantic Ocean, in the north by the Bergivier Municipality and in the east by the Swartland Municipality. Saldanha Bay Municipality covers an area of 2 015 km² and has 238 km of coastline.
Saldanha Bay has the largest natural port in Africa and the area is earmarked for regional development of the Western Cape Province.
Priority projects in the region
Saldanha, Pepper Bay:
Expansion of ship repair and maintenance facilities.
Expansion of oyster and mussel farming initiatives.
Paternoster:
Expansion of oyster production and packaging facilities. Release land.
Water desalination plant, portion of land to be released, development rights.
Possible off-take agreements.
Advantages
Well-functioning local government, keen to attract investment and economic growth.
One of the safest deep-water ports in the southern hemisphere at Saldanha Bay.
The Industrial Development Zone is focusing more investment into the area, and with that increased related opportunities will become available.
Excellent quality of life.
---
Swartland Municipality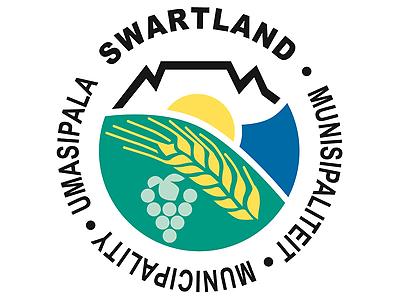 Lower cost structures, a productive workforce and less risk than the Cape Town metro provide businesses here with a competitive advantage in their markets. Add to this the benefits of a sophisticated city that is still close enough to leverage when needed, while employees get to enjoy the best of both country life and the city.
Similar to growth patterns of towns on the outskirts of cities worldwide, both businesses and citizens will increasingly view the Swartland as a good place to locate.
Investment growth is expected from sectors such as protein, dairy, agro-processing, transport, logistics, retail, services and construction sectors.
---
See also:
Small Harbours and State Coastal Property Development opportunities