As a bank for all, Nedbank continues to support the government's efforts to promote sustainable socioeconomic development through financial wellness in the public sector.
These efforts take place at local, provincial and government level.
Nedbank has signed a memorandum of understanding with the Department of Correctional Services (DCS) for the Free State and the Northern Cape, in order to create a platform through which local correctional services offices can access financial solutions and planning for employees and the community at large. "We are pleased to partner with DCS as part of our commitment to make banking more accessible to all. Nedbank provides several communities, including individual and business clients, with access to products and services through Nedbank@Work – a unique service to employees of companies who bank with Nedbank," says Liezel Herbst.
The bank offers convenient, client-centric banking by leveraging company and community relationships through a dedicated key account relationship manager. Through customised workshops Nedbank@Work ensures that employees have access to non-financial support and financial-fitness training. The workshops encompass a range of Nedbank financial solutions that can be accessed through a helpdesk, which also provides a platform for individuals and communities to submit their corporate social responsibility proposals for consideration by the Nedbank Foundation.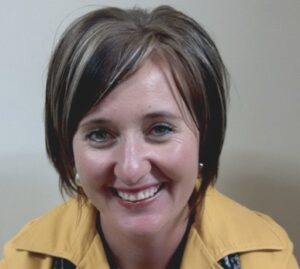 "At Nedbank we understand that in today's world most people are pressed for time and are not able to visit the branch, therefore delivering banking services in a seamless and convenient manner is key for us," continues Herbst.
Nedbank understands that solutions aimed at the heart of South Africa's socioeconomic development can be found in collaboration with all key stakeholders. "While we are acutely aware that there are no quick fixes, we believe that addressing social challenges in our country is a collective responsibility and this drives our commitment to partner with government and local departments to make a tangible difference," concludes Herbst.
Our range of products and services include the Nedbank Keyona Plus transactional account, which comprises funeral cover, a personal loan facility, the Just Save Account and the Send Imali money transfer solution. To encourage the youth to save and build their financial fitness from an early age, the newly launched Nedbank4me offering is based on four key pillars: 4spending, 4saving, 4growing and 4good. Nedbank4me comprises a full transactional banking account with no monthly fees, free initial transactions and thereafter reduced pay-as-you-use pricing, free eNotes and self-service banking.
For further information, please contact Nedbank.