Maluti-A-Phofung Special Economic Zone
The Maluti-A-Phofung Special Economic Zone (MAP SEZ) was officially launched on 25 April 2017. The Maluti-A-Phofung SEZ is strategically located in the eastern part of the Free State Province. Its location and access to good transport infrastructure provides it with an advantage as a logistics hub.
The main objective of the MAP SEZ is to attract foreign and direct investment and to stimulate the local economy as well as creating meaningful work opportunities. The SEZ will further provide support to local businesses, skills transfer and accelerate the establishment of manufacturing activities in creating local and international trade with value-added benefits.
The zone has 1 038 ha of land which is divided into four precincts, including one for cross-docking and a container terminal. The proximity to major agricultural production areas makes an attractive investment destination for food processors.
Taking advantage of its central location on the N3 road corridor between Johannesburg and the busiest port in South Africa, Durban, the Maluti-A-Phofung Special Economic Zone's ultimate value proposition is to create a prosperous trade city with a functional trade ecosystem.
Sectors
The main sectors of the Maluti-A-Phofung Special Economic Zone are:
Automotive
Agro-processing
Pharmaceuticals
ICT
Logistics
General processing.
Incentives
A number of incentives are available to investors, including the use of a Customs Controlled Area tailored for manufacturing, storage, repackaging, processing and beneficiation: qualifying entities will pay 15% tax (not 28%), 10% rebate on buildings or improvements for 10 years, employment tax incentives reduces the amount of PAYE, grants are available to support machinery for production.
A One-Stop Shop strategy has been introduced to reduce bureaucracy and red tape for government approvals and applications processing, permits and licences.
Achievements
MAP SEZ has attracted a number of investors which have been approved by the National Department of Trade and Industry (the dti) for top structure funding to the value of R200-million. The investment value created as a result amounts to R550-million over a period of five years.
A landmark investment into the MAP SEZ occurred with the launch in June 2018 of the Kevali Chemicals plant. Kevali produces products for use in hygiene and sanitation, water-treatment and adhesives. The investment forms part of the promotion of black industrialists by the dti.
Small businesses have been empowered through the awarding of procurement contracts for goods and services. The local community has been empowered through the provision of jobs to locals on all the completed and ongoing capital projects.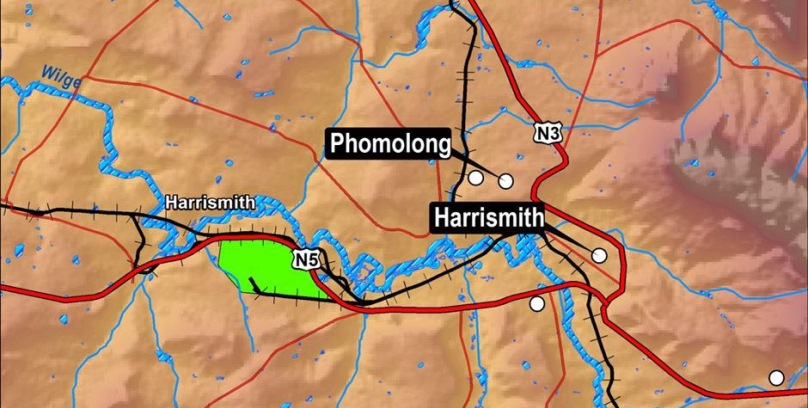 Bringing work opportunities and skills transfer
The CEO of the Maluti-A-Phofung Special Economic Zone, Mpho Mgemane, relates how new investments are ramping up.
How does the MAP SEZ benefit from its strategic location?
The zone is strategically situated on the intersection of the N3 and N5 highways. These are some of the country's most important and busiest freight routes and provide the MAP SEZ with prime access to the busy Durban port, the large Gauteng commercial market, the Port Elizabeth and Cape Town ports and also provide a link to imports and exports to and from SADC countries.
What are the main sectors you are targeting to invest in the facility?
There are six priority sectors: automotive, agro-processing, logistics, general processing, ICT and pharmaceuticals. Agro-processing is our main targeted sector.
How far advanced is infrastructure development at the SEZ?
Bulk infrastructure development of the park is being undertaken in three phases. Phase 1 Bulk has reached over 75% completion and is scheduled to be completed by January 2019. The subsequent phases will be led by the coming of new investments. We have also signed on three new investors with their top structure construction scheduled to start in February 2019.
What is the significance of a chemical company deciding to locate their factory at MAP SEZ?
This is our first official investment as an SEZ. The chemical plant will be relocated to its new custom-built facility following its construction. The chemical plant has acted as a live advertisement for the SEZ to other investors as the Harrismith area is not well known as an industrial hub. This facility not only brings work opportunities to the area, but we are looking forward to the skills transfer that will be made possible through its operations.
What other significant investments have there been?
We have two abattoirs (one beef abattoir and one pork abattoir) with construction to commence in the near future. We are also finalising investment deals with another chemicals plant, a human hair manufacturer, a beverage processing plant, a farming vehicle assembly plant and a biogas facility.
---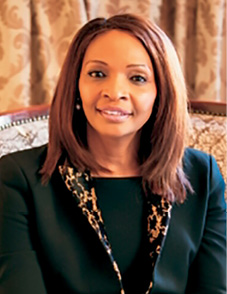 Mpho Mgemane graduated with an honours degree in Industrial Psychology from the University of South Africa. She was born in Soweto, Johannesburg, but attended high school in Qwa Qwa.
She acquired considerable knowledge in asset capital funding and deal-making during her time with Nedbank, Absa and Standard Bank. After a spell as Executive Director of the Food Gardens Foundation, Mpho led the Expanded Public Works Programme of the Free State Provincial Government and became MAP SEZ CEO in 2016.
Contact MAP SEZ
Contact person: Maphoka Setai, Office Manager
Address: Cnr. De Lange and Amanda Street, Sthiane, Harrismith 9880
Tel: +27 51 4000 800
Email: maphoka@mapsez.co.za
Website: www.mapsez.co.za