The Kingdom of Lesotho is the southernmost landlocked country in the world. It is surrounded by South Africa. It is considered the 58th-smallest country in the world by area. The currency Lesotho Loti (LSL) is pegged to the South African Rand (ZAR) one-to-one and Lesotho is part of the regional Common Monetary Area.
Lesotho has a thriving manufacturing sector that benefits from one of the lowest tax rates in Africa, at 10%. The sector produces high-quality textile, garments and footwear for global brands in the US and South Africa. The country is also growing as a manufacturing hub for automobile components, providing components for South African assembling plants including Volkswagen, BMW, Nissan and Toyota.
Major opportunities lie in mining and in upstream manufacturing in the textile industry. Investment opportunities also exist in the manufacturing of electronic and automotive components as well as tourism, high-value agriculture and micro, small and medium enterprises.
Key Industries
Mining
Diamonds are the most-exported commodity in Lesotho. The premium quality of 100-plus carat diamonds make them popular around the world. Lesotho's mines produce the highest proportion of large stones in the world, representing attractive opportunities for new market entrants. Lesotho also has mineral deposits in base metals, clay, dimension stone, sand and gravel, which support the mining sector.
The country is exploring further investment opportunities in the mining sector value chain, including the exploration and mining of diamonds, diamond polishing, sandstone and quarrying and harnessing water resources.
Manufacturing
Textile, apparel and footwear: Lesotho is among the top four producers of textile and garments in Africa and has a well-established footwear sector. The country's single vertically integrated spin-yarn, dye-weave, textile mill specialises in the manufacture of denim fabrics and produces for notable companies such as Levis Strauss, The Children's Place and Gap.
Lesotho also produces knit garments and woven garments which are supplied to the South African market, including to high-end apparel retailers. The footwear industry comprises two manufacturers who produce Jaguar Shoes.
The clothing and footwear sector employs the highest number of people in Lesotho. It has started the "Made in Lesotho" initiative which has been attracting foreign investments. Lesotho is also known for its fair and ethical labour standards in the textile industry. Lesotho represents an attractive hub for investors looking to invest in the production of denim garments and has a higher potential for export and trade.
Automotive components
Lesotho has a growing proposition in the automotive industry, strategically focusing on supplying labour-intensive automotive components to South Africa's strong automotive industry. The country's competitive advantage in manufacturing, lower fuel costs, relatively competitive wages and overall lower production costs allows it to produce automobile components for companies such as Volkswagen, BMW, Nissan and Toyota.
Lesotho's automotive industry also benefits from lessons learnt from the textile industry. It has the potential to develop capacity for service-export markets such as the manufacture of leather car-seat covers, plastic and leather interior accessories and electrical components.
Since the implementation of South Africa's Automotive Production and Development Programme (APDP), which aims to increase vehicle production to 1.2-million vehicles per annum and substantially diversify and deepen the component supply chain, demand for automotive productions has increased, creating greater opportunities for increased manufacturing in Lesotho, whose automotive products qualify for local content under APDP.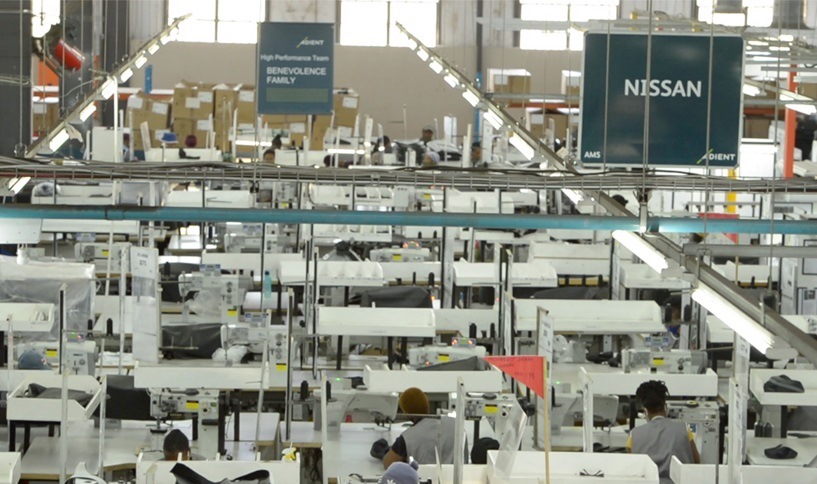 Electrical appliances and electrical components
Lesotho's manufacturing sector also provides opportunities in the electronics component and appliances market. The sector currently produces switches, relays, fuses, surge suppressors, plugs, sockets, lamp holders and other products which it exports to China, EU and the UAE.
For the electronic appliance sector, Lesotho produces TV sets, sound recorders and producers and related accessories, which it exports to Southern African countries. Investors could benefit from double-digit returns in the electrical appliance and components sector.
Water
Lesotho has one of the purest water sources of any country in the world, with very little microbiological and chemical contamination requiring little treatment.
The country currently sells bulkwater to South Africa, with its reservoirs pumping water directly to that country. Half of the power demand in Lesotho is supplied from its biggest dam (the Katse Dam) that feeds the Muela Hydopower Plant and the construction of a new dam could provide the country with the opportunity to be 100% energy self-sufficient. The new dam also provides the opportunity for Lesotho to sell bulkwater to Botswana.
A second dam (Polihali) is under construction There are investment opportunities in the water-bottling industry to export safe drinking water to South Africa and neighbouring countries.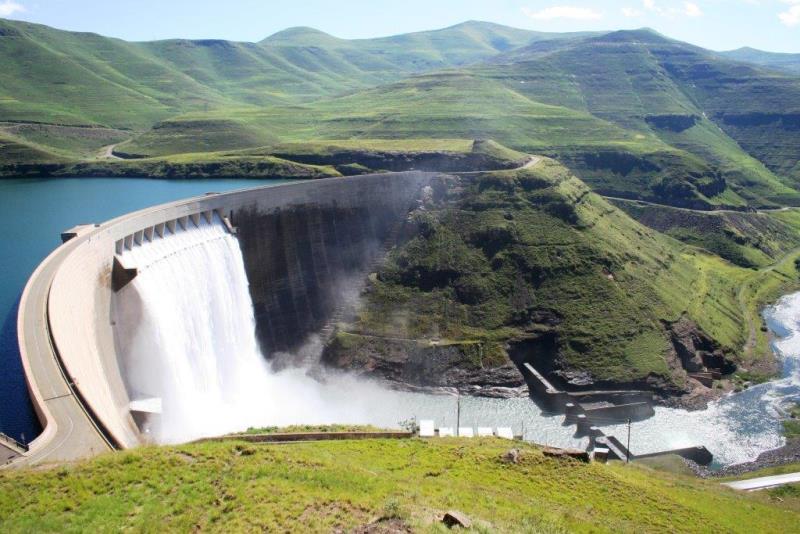 Agriculture and agro-processing
Lesotho is well endowed with a pristine climate that is good for agriculture and an abundance of pure water to support the growth of crops and processing. The government provides strong support to commercialise the agricultural sector in the form of lower tax rates (10%) compared to normal tax rates of 25%.
The favourable climate and highlands in Lesotho allow it to produce fruits such as peaches, apples and blueberries that are out of season in Southern Africa and other parts of the world, creating an opportunity for year-round production of fruits for exports. The country is also exploring opportunities in cold-chain management and increasing salmon farming for export to Japan and South Africa.
The Lesotho National Development Corporation is also providing support to investors in the agriculture sector by pooling land for investors and simplifying the process for setting up agro-processing businesses. Government plans to invest in greenhouses, plants and farms that can be leased to investors, thereby reducing the cost of setting up businesses.
Tourism
Tourism is a growing sector in Lesotho, with a focus on nature, mountains, highlands and adventure tourism. The country boasts a wide range of outdoor adventures and extreme sports, including skiing at Afriski slopes. Investment opportunities exist in the development of the Mohale Resort, which is located near the Mohale Dam in the Lesotho Highlands, Mohale Water Park, a leisure park comprising a cruise boat, a fly-fishing lodge and a community outdoor centre.
Other investment opportunities exist for the development of Semonkong Resort with pristine views of the Maletsunyane Waterfalls, the tallest single-drop waterfall and world's longest commercial abseil. Other amenities include the chalets, a zipline and a suspension footbridge.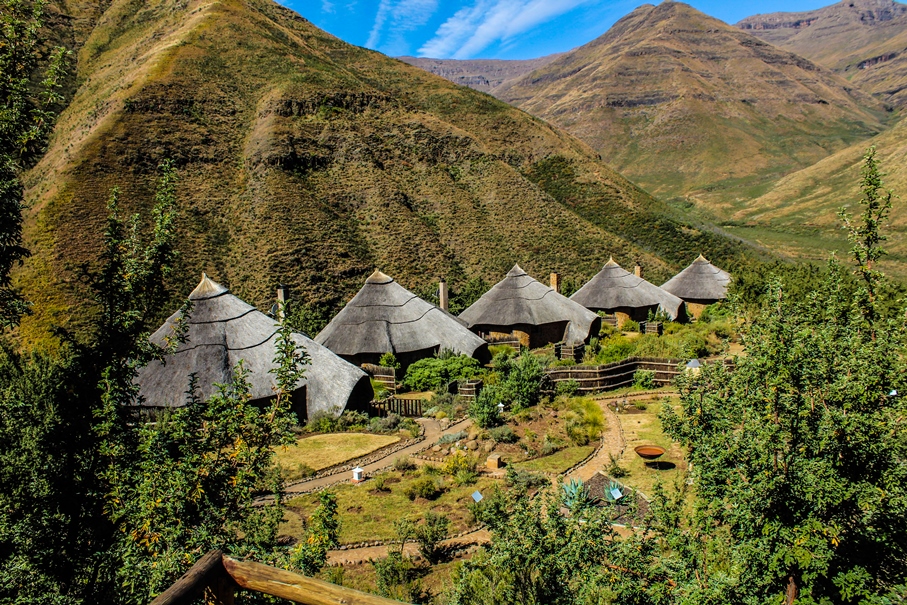 Technology and innovation
The high literacy level in Lesotho and pool of qualified graduates who are available for ICT projects of all types make the country an attractive proposition for investors in this sector. The country has a partially-open ICT sector with a good level of international connectivity.
Call centres
Lesotho has a pool of English-speaking graduates and its proximity to South Africa simplifies setting up and managing business operations. The country also has a globally-competitive cost per call centre seat per hour, making it a great destination for outsourcing call centre operations.
Knowledge Process Outsourcing (KPO) and Business Process Outsourcing (BPO)
Lesotho's steady supply of well-educated graduates and skilled and semi-skilled workers make it an attractive host for KPO and BPO. The government provides incentives to assist in the training and skills development of talent.
Fashion design hub
Knowledge and experience in the garment industry in Lesotho provides the country with a unique opportunity to drive innovation and growth in the textile and garments sector.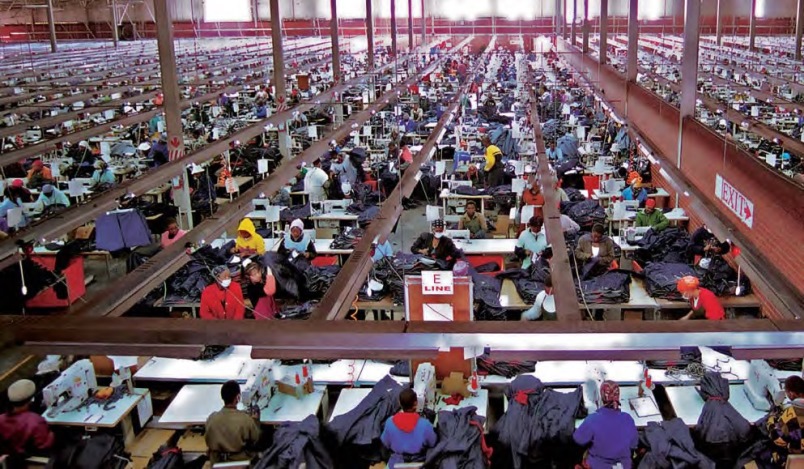 Contact Lesotho National Development Corporation (LNDC)
Organisations and investors interested in exploring opportunities in these sectors are invited to make contact with the LNDC to discuss options and opportunities.
Please provide your details below and a representative of the LNDC shall be in contact to take the conversation further.