Catalytic Project: Category B (projects in preparation)
Project description
The Virginia Airport site lies in the northern suburbs of Durban, along the M4 North (now known as Ruth First), towards the Gateway shopping complex on the East of the Umhlanga Town Centre. It has the following features:
9 800 m² development potential
± R6.1-billion investment
Commercial/Leisure development
50 000 job creation potential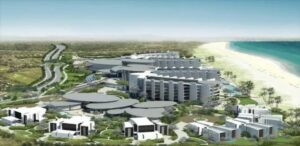 Socio-economic benefits
Investment Value: R6.1-billion
Rates Income: R165-million per annum
Job Creation: 50 000 (inclusive of permanent and temporary)
​Project status
The unsolicited bid is being considered by the Municipality.
Key issues / challenges
Vehement opposition to the project by certain sections of the community
Environmental and water infrastructure approval
Shortage of funding for bulk infrastructure
Response and way forward
Date for the sitting of a special BAC where the decision on the unsolicited bid needs to be pronounced soon, in order to conclude on the matter and take the project to the next level.
Contact / enquire
For the most current update on opportunities, project progress, outstanding actions and investment requirements, please contact Invest Durban.