12 July 2023
Hello - this is to have a look at all the elements and decide on any final changes to the design.
Phase 1 of the project is complete and is awaiting commissioning. The project requires catalytic investment for feedstock supply and water connection, transportation, personnel, equipment supplies and electricity grid connection....
The project involves further development of the Big Hole Precinct (BHP) in Kimberley to create design and attraction synergy between the Big Hole Museum, Protea Hotel Big Hole, Mittah Seperepere ICC, Kumba Skate Plaza, and Frances Baard Flagship Visitor Centre....
| | |
| --- | --- |
| | The municipality seeks investment partners for a programme to improve access to safe, reliable water supplies and sanitation services .... |
| | The Eastern Cape is a burgeoning hub for Global Business Services with strong opportunities in automotive, logistics and back office customer care.... |
| | The Free State has the natural resources, the infrastructure and incentives for investors in every conceivable sector, from renewable energy to manufacturing and pharmaceuticals. ... |
| | The Brickworks is strategically located between the Port of Durban and King Shaka International Airport. Once the project is complete there will be more than 450 000 m² of leasable space.... |
| | Various opportunities exist for investors/businesses in the ICT & BPO sectors within a planned Smart Park with IoT capabilities.... |
| | Equity investment partners sought for brownfield development of an acute care private hospital in Aliwal North, Eastern Cape, South Africa. There is a huge demand for private healthcare facilities in the region. ... |
| | The Kathu Industrial Park offers serviced industrial space and caters for all nature of tenant facilities; from large customised facilities through to smaller mini-factories.... |
| | The following large-scale catalytic projects are in progress in the region. Interested businesses and investors may contact Invest Durban directly for more information about specific projects.... |
| | The area offers a potent package of affordability, connectivity and accessibility, with opportunities today for investors to reap significant rewards from current developments and into the future.... |
| | An already operational Automotive Supplier Park plus planned cluster for this sector offers opportunities in the IDZ for suppliers in close proximity to existing multinational companies.... |

| | |
| --- | --- |
| | The upcoming Transport Evolution Africa Forum & Expo serves as an exclusive platform for global, public and private participants to engage in advancing and upholding Africa's port, rail, and road infrastructure.... |
| | Both SEZs are strategically situated on major transport and shipping routes and provide purpose-built infrastructure for investors.... |
| | The Eastern Cape has vast untapped potential for agro-processing activities. The following are current opportunities in the sector, within the East London Industrial Development Zone.... |
| | SEZ strategically located on the N3 national road as part of the Free State leg of the massive Durban–Free State–Gauteng logistics and industrial corridor.... |
| | The ELIDZ tender portal is now available to submit tender documents online when required to do so. Also, find a link to all current tenders here.... |
East London Industrial Development Zone (ELIDZ)
*|YOUTUBE:[$vid=https://youtu.be/fjKSWlU0YXo, $ratings=N, $views=N, $border=N, $title=N, $trim_border=N]|*
<
| | |
| --- | --- |
| | Earlier this year Air Products South Africa successfully executed a project with the Portuguese Navy which displayed their expertise in hydrogen innovation.... |
| | The countdown is on for the Smarter Mobility Africa (SMA) summit, an annual event that gathers leading experts, government officials, global mobility influencers, and transport professionals. Scheduled from 1-3 October 2023 at Gallagher Convention Centre in Midrand, South Africa,... |
| | With various courses on offer at Wits Business School (WBS), search for the course that is built for your development and lifestyle. Learn from various WBS faculty and pracademics through online, hybrid or in-person courses.... |
| | Staycold International is a corporate sponsor to the Thomson Smillie Foundation focusing on the Foundation's education programme via the Pont Drift to Cape Town Cycle Event.... |
| | Africa is well positioned to become the global breadbasket; with 60% of the world's unused cropland spread across the continent that can be used for farming, it has the potential to emerge as a major food supplier.... |

Title test: For sending on it\\\'s own or as a customized message
Heading test
Body text test: This can be used for sending on it\\\'s own to clients as a customised message.
Image insert test: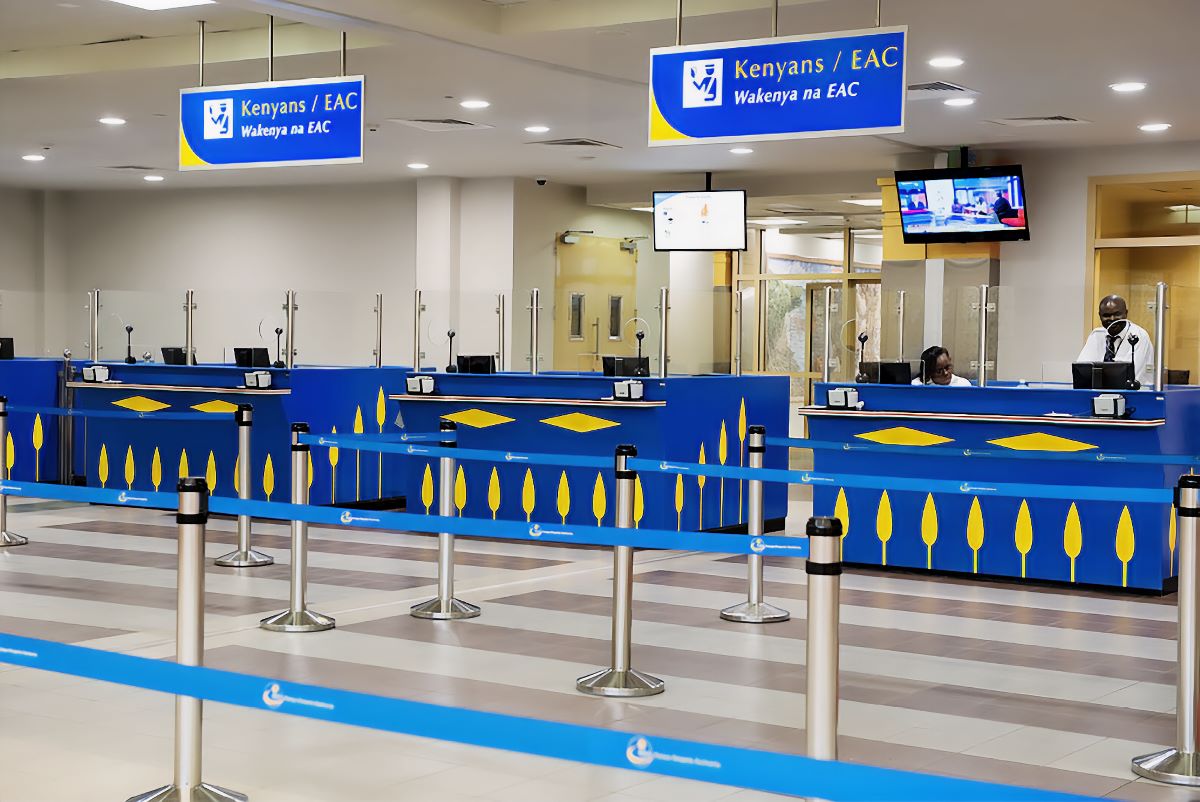 *|LIST:DESCRIPTION|*

Unsubscribe *|EMAIL|* from this list.

Copyright (C) *|CURRENT_YEAR|* *|LIST:COMPANY|* All rights reserved.
*|HTML:LIST_ADDRESS_HTML|*

*|IF:REWARDS|* *|HTML:REWARDS|* *|END:IF|*