As the main parastatal of the Government of Lesotho, the Lesotho National Development Corporation (LNDC) is charged with the implementation of the country's industrial development policies. The corporation's role is to promote Lesotho as an attractive investment location for foreign, domestic and indigenous investors.
The LNDC is the first point of contact for investors who intend to set up operations in Lesotho.
In 2016, the LNDC received an Investment Promotion Award from UNCTAD (United Nations Conference on Trade and Development) at the 14th UNCTAD Conference.
The LNDC is a commercially operated entity that has been making good profit and maintaining a healthy balance sheet in striving to pursue its founding mandate and higher purpose to the people of Lesotho. We are committed to moving into the next five years with a new and strong sense of meaning: to make an impact in a truly fundamental way in Lesotho's economy.
To this effect we have developed and launched a Strategic Plan 2018-2022 which intends to mobilise our private sector and the resources at our disposal around one common purpose, to develop the first generation of Basotho industrialists. This is crucial to lifting thousands of rural communities out of poverty and unemployment by consciously mainstreaming their participation in the supply chains of strategic investments.
This is not only about jobs. It is also about raising income levels and creating generational wealth and capital gains for the people of Lesotho. This is our raison dêtre.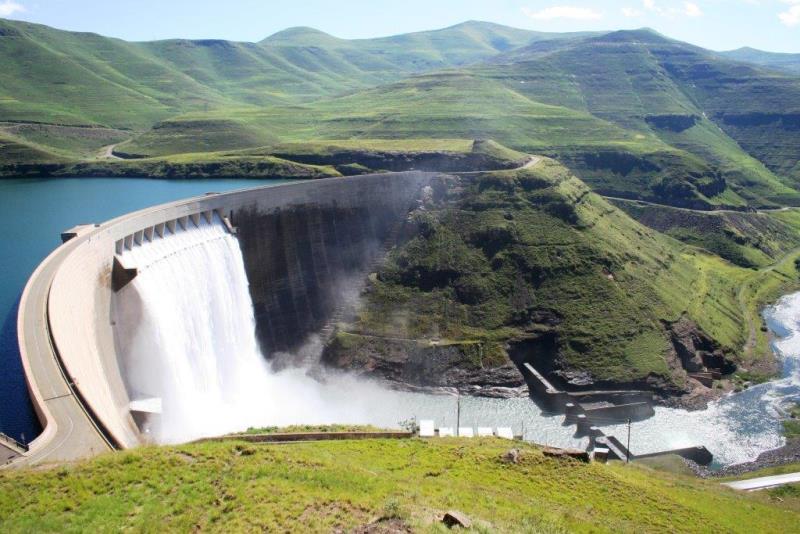 We seek to put significant financial resources and technical know-how into a sector where over just 70% of our people earn a living, subsistence agriculture. This is critical to realising the ideals of shared, inclusive and sustainable growth as espoused in the National Strategic Development Plan II (NSDP II).
We are repositioning the country as an agricultural powerhouse in Southern Africa by developing local supply chains and plugging into regional value chains. We have identified 21 priority products which already have international market access or hold a great potential to do so.
These include meat and meat products, fruits and vegetables, utilising our abundant and quality natural resource.
The textiles and apparel manufacturing value chains also hold potential and we aim to gain a bigger share in the light-engineering value chain.
We are aiming to partner with, support, incentivise and reward leading export-oriented companies by scaling up their productive capacity, facilitating international market access and integrating them into supply chains.
National champions
Secondly, we are going to set up new companies, or national champions, within the priority areas and related product categories. We have already made great strides here to attract the necessary Foreign Direct Investment by initiating partnerships with renowned regional and global players in those target product lines.
We can no longer afford to look only inward within the geographic borders of Lesotho in diversifying our economy. We are talking to strong partners and are seeking more of those to initiate, promote and facilitate the development of vertically integrated industrial activities.
The intention is to establish national champions that are capable of competing at par with their regional and global peers in strategic industries, particularly in manufacturing and high-tech agri-processing. For the first time, building industries and diversifying our economy will mean cross-border acquisitions of strategic assets, raw materials, distribution channels and technology by these national champions. This represents a real chance to turn the tide for Lesotho. These companies will be pitched at the necessary scale and scope with the right technology, product and process certifications and with top talent to lead them.
Entering foreign and regional markets early is no longer an option for us as a country, but it has now become a vital necessity.
With this strategic roadmap, we are flipping our resource allocation almost completely, to cover talent, capital and time commitment. Activities in high-value manufacturing and high-tech agri-business and related supply chains will consume a significant portion of these resources. In the next five years, we are looking at modern high-tech agriculture as an area for big business, big investment, and big impact in terms of jobs, incomes and overall economic competitiveness. In manufacturing, Basotho entrepreneurs will be integrated into local, regional and global supply chains. We will meticulously assess and evaluate the impacts of these investments on the economy, on social equity and the environment.
Thirdly, in line with the NSDP II, we aim to facilitate further investments in our national priority sectors such as tourism and the creative industries as well as the development of infrastructure and technology-based industries. We are keen to welcome the world to experience our mountainous scenery, green summers and snowy winters on their visits to Lesotho or in consuming film and digital products made in Lesotho.
We recognise that a superior strategy and a winning business model are not enough. We are therefore building our nation brand "Brand Lesotho" and undertaking a reform process to streamline our investment climate to deliver on our promise. This new strategic posture also demands a reconfigured organisational platform. The LNDC is therefore being realigned to deliver on its key performance parameters with speed and excellence in execution.
"I invite investment and technical partners to come and build this new impactful and rewarding journey of Lesotho with us." – Mohato Seleke
Mohato Seleke joined the Lesotho National Development Corporation in December 2017.
Within six months he released a five-year corporate strategy mapping the direction for the development of industry, and its contribution to the creation of inclusive economic growth in Lesotho.
---
Contact
If you are interested to do business, trade or invest in Lesotho, contact Lesotho National Development Corporation (LNDC):