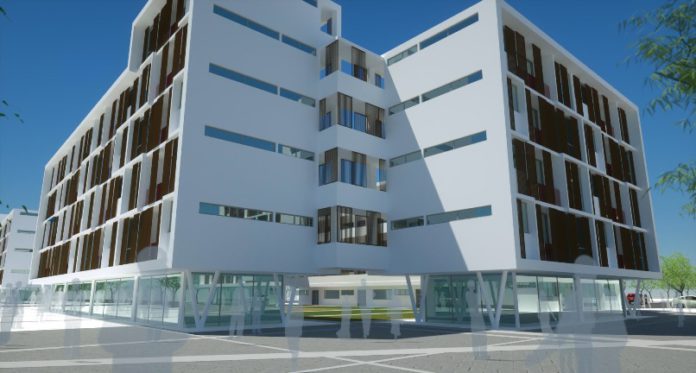 King Edward Node
Location: eThekwini Metro (Durban), KwaZulu-Natal, South Africa
Economic sectors: Property Development (Transit-Oriented Development (TOD); Mixed Used Development that consist of retail, office and residential).
Brief project description
The project entails the development of a Transit-Accessible Precinct (TAP) that is confined to a ±500 m radius from a higher order public transport station. This includes a rail or Bus Rapid Transit station, railway and public transport interchange.
This project promotes economic development through densification of key city corridors, in order to contribute towards the realisation of
With the adoption of the Densification Strategy in 2012, the Municipality committed itself to lead a process aimed at the densification of key city corridors by being actively involved in the implementation of development projects. This proactive undertaking is expected to improve the city's spatial integration and contribute towards realisation of the city's economic development goals of economic growth and job creation.
The Southern Public Transport Corridor (SPTC ) is one of key transit oriented corridors identified to:
Promote residential densification;
Support the Integrated Rapid Public Transport Network;
Promote access to affordable housing; and
Maximise fiscal benefit for the Municipality.
Ownership: eThekwini Municipality
Extent: ±2.8903 ha
Zoning: Special Use Zone: IRPTN Mixed Use Residential 1
Total investment value: R1-billion
Project status
Pre-feasibility, Feasibility, completed by the World Bank
Pre-implementation stage; about to start the SCM process by issuing the Request for Proposal.
Project Finance
Public-Private Partnership (PPP) initiative through issuing a Request for Proposal (RFP).
Partnerships
Public-Private Partnership (PPP) model applied to the project.
Contact the team
If there is interest in this project please contact the team below. For reference, kindly use the project name – King Edward Node – in the subject line.