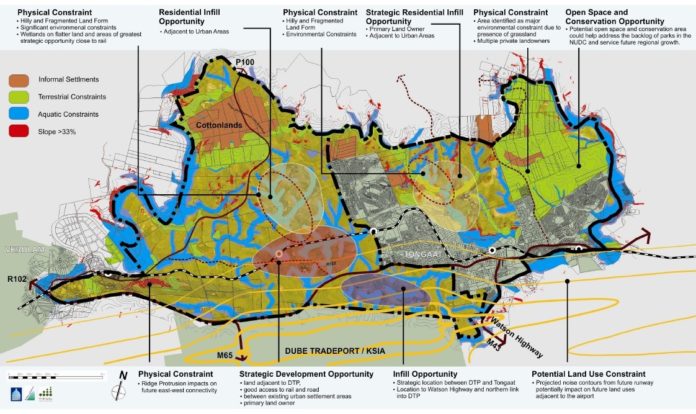 Inyaninga Mixed Use Development
Location: eThekwini Metro
Economic sector: Property development (industrial, residential and commercial)
Brief project description
Tongaat Huletts Property owned land currently under agriculture to be redeveloped for industrial, residential and commercial purposes. Inyaninga is a proposed major multi-modal logistics hub.
The total land area is 1,023 ha for which is a planned total commercial/logistics bulk of approximately 1,617 million square meters, plus some 8,755 residential opportunities.
Total investment value: R40-billion
The project should create a total of 200 000 temporary jobs and 20 000 permanent jobs.
Project status*
Project has received several necessary authorisations including: Act 70/70 release from agriculture,
Environmental Authorisation
SPLUMA applications still to be submitted
Project finance
Private Developer
eThekwini Metro
Project seeks private equity funders
Partnerships
eThekwini Metro
Tongaat Hulett Property
Private Sector
*at time of publication
Contact the project team
Potential private sector investors are encouraged to contact the project team below.
Please use the project name – Inyaninga Mixed Use Development – as reference in the subject line.