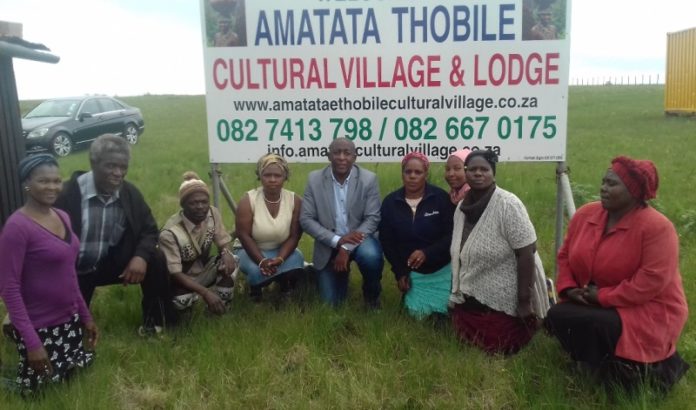 Inanda (Amatata) Eco-tourism Development
Project background
The Inanda (Amatata) Mountain forms part of the Inanda Heritage Route, a route that includes the Gandhi Settlement and AmaNtungwa, along the Umgeni River and across the Inanda Dam. It is part of the Valley of a Thousand Hills, situated on the northern part of the Umgeni River, in KwaZulu-Natal, South Africa.
Several Local Authorities, the AmaQadi, AmaPhephetha and AmaNtungwa is located in the area surrounding the mountain, along the Umgeni River and across the Inanda Dam. The mountain is a natural fauna and rare grass paradise. It is the only known area within the eThekwini Municipality where the South African National flower (the Protea) grows.
It is also the only place within the city region where one can have a 180 degrees' view from Ballito (North) to the Bluff (South). On a clear day, you are able to see as far as the Izintaba Zokhahlamba (Drakensberg Mountains).
The topography of the mountain makes it ideal for adventure sports enthusiasts. At present, the mountain is utilized by various sporting codes such as 4×4 enthusiasts, mountain bikers, mountain climbers, trail runners, parachuting and skydivers.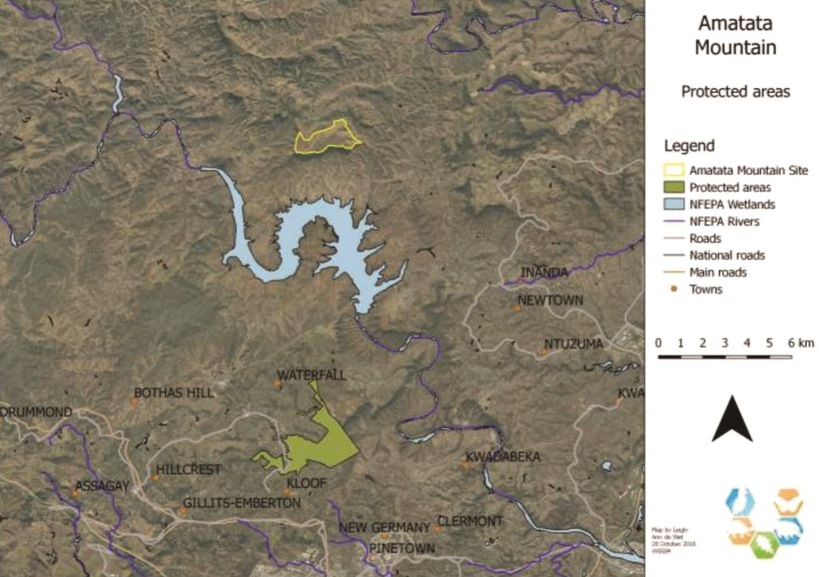 Project description
It is proposed that the mountain be developed as a tourist attraction and be protected as an environmental sensitive area in line with relevant environmental policies.
This can be achieved by developing facilities that will attract tourists to the area and it would bring benefits to the local population in line with the policy of developing rural and township tourism. An important element of the project is to impart knowledge, skills and invigorate cultural tourism in the region.
Activities that are envisaged include:
A Cultural Village
Events
Picnics
Adventure
Eco-tourism
Aviation sports
Total investment value: R53-million ($3.7-million)
The project is planned to be delivered in phases. Investment required for Phase 1 of the project is an estimated R30-million.
Job creation
500 temporary jobs and
200 permanent jobs to be created by the project.
Project status
Pre-feasibility Study has been completed.
A pre-feasibility study has been completed, which includes and environmental impact analysis and pre-hydro analysis. TKZN is currently in a process of commissioning a full Feasibility Study, which will include SPLUMA processes, Professional Services and a Business Plan.
Project finance
Seeking private (equity) investors
Partnerships
The project is a partnership between Tourism KwaZulu-Natal (TKZN) – the project promoters, eThekwini Municipality, INK Community Tourism Organisation and the local community led by a tribal council.
Inanda (Amatata) Eco-Tourism Development is a community project.
Ethobile Cultural Village conceptualized and manages the project, in partnership with the Amatata Zamokuhle Development Organization.
The project is located under Qadi Tribal Authority, which is close to the Amaphephethe and Ngcolosi Tribal Authorities.
Project finance
The project seeks:
Grant funding/investment (Built-to-Operate)
Debt funding for operations
Contact the team
To enquire about opportunities in this project, kindly contact the team here:
(please use the words Inanda Amatata Eco-tourism in the subject line)