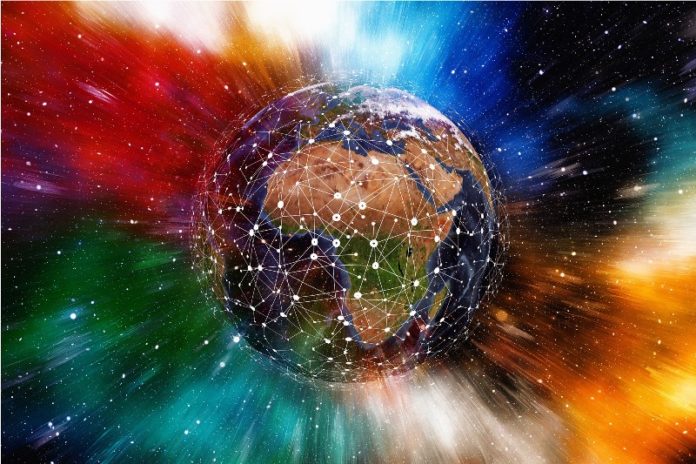 Welcome to a wealth of opportunities in Africa's DigiTech hub
Cape Town is the undisputed DigiTech hub of Africa and a leading location for technology start-ups, venture capital deals and software companies. The city of Cape Town, including Stellenbosch, is now home to approximately 550 entrepreneurial enterprises that work in software development, e-commerce, information technology and many other DigiTech sectors.
In fact, the Cape Town DigiTech industry employs between 40–50 000 people. This is significantly more than the tech sectors in Lagos and Nairobi, which employ 9000 and 7000 people respectively (Evaluation and Network Analysis of the Cape Town-Stellenbosch Tech Sector Report, 2018).
This part of South Africa also boasts the privilege of being home to the headquarters of global internet giant, Naspers. As Africa's highest-valued tech company, it is a massive tech investor on an international scale buying into companies like Tencent and many others.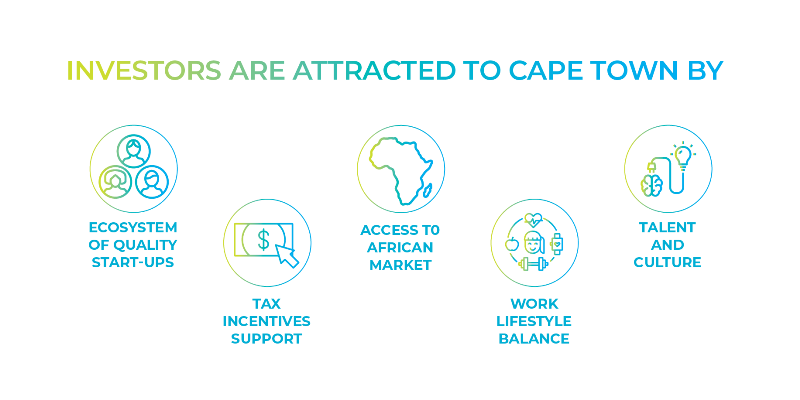 The DigiTech Ecosystem in Cape Town
It's interesting to note that Cape Town does actually have fewer DigiTech companies, including fewer software start-ups, when compared to either Nairobi or Lagos.
However, even with fewer enterprises, the entrepreneurial and DigiTech ecosystems here have worked in hand-in-hand to accelerate meaningful job creation in Cape Town. Companies in the city generate an objectively higher level of productivity than their African counterparts combined.
"While only 1% of companies founded in the past decade have reached 100 employees or more in Lagos, and less than 1% in Nairobi and Johannesburg. 11, 3% of the companies founded in the past decade have reached this level of scale in Cape Town. This is a critical indicator of the dynamism of the sector, (Endeavor 2019)."
Cape Town's Competitive Advantages in DigiTech
The dynamism, productivity and high-impact companies of Cape Town's information technology sector make it stand out as one of the most successful models in Sub-Saharan Africa. Competitive advantages in this industry include:
Competitive advantages of Cape Town as an IT location
Cape Town is a largely supply-driven city. The availability of ICT skills and the prevalence of an entrepreneurial culture are key aspects in this regard.
There is better availability of venture capital in Cape Town (Endeavor Insight: 2019).
Cape Town has established itself as a key technology hub in South Africa with a number of major companies launching their head offices in the city. This is, in turn, attracting other tech companies. There are benefits to agglomeration.
In a highly mobile sector, Cape Town's natural beauty allows for a better working environment and lifestyle is a strong pull factor for skilled employees.
The diverse ecosystem of companies across the value chain and a strong presence of supporting institutions provide for ease of business operations.
The perception that software developers are more progressive attracts other business operations, creating an environment of innovation, digital connectivity and opportunity.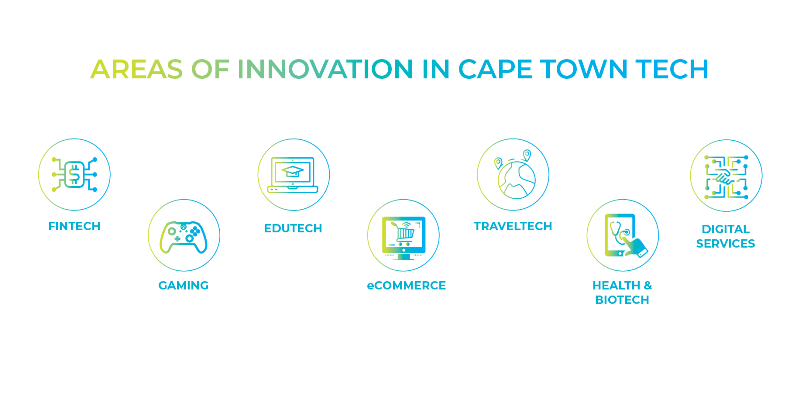 Why Invest in Cape Town's DigiTech Industry?
Besides the wonderful inter-connectedness of the Cape's entrepreneurs in regards to mentorship, investment, employment and inspiration, there is an already established culture of venture funding here. This makes engaging with enterprises in the city, from an investor's point of view, a seamless and enjoyable experience.
"Roughly one-third of the companies in [Cape Town] have received some form of angel investment or venture funding. This number is higher on average than the rates in comparable cities like Lagos, Nairobi, and Johannesburg," (Endeavor 2019).
What's Flagged for Future Growth?
Cape Town is the ideal launchpad into the South African, as well as African, ever-growing digital and technological industries. The ongoing advancement of Information Technology infrastructure and innovative software developments have allowed the e-commerce industry to grow at a rapid pace here. This will continue to reach greater heights. Future opportunities also include:
Microsoft's Azure has opened its cloud data centres in Cape Town, while Amazon Web Services (AWS) said it planned to open its three data centres in the city by early 2020.
The International Data Corporation says spending by businesses on public cloud services in South Africa will nearly triple from R4.29-billion in 2017 to R11.53-billion by 2022. Significantly, the adoption of cloud services will generate 112 000 new jobs creating an ecosystem and market for cloud-based services and companies.
Between 2003 and 2018, the city attracted 59 foreign direct investment (FDI) projects in the DigiTech industry. This investment represents 17,2% of 344 FDI projects in the city (FDI Intelligence 2019). It also indicates a healthy environment for investors to continue to explore.
The Cape of Great Opportunity
Cape Town truly is an inspiring place for investors and entrepreneurs to network. It's perceived as a tech hub and is delivering year after year with growth and innovation. The local tech community is vibrant and enthusiastic with a large network of start-up support. The city and surrounds offer a globally competitive lifestyle that embraces recreation and natural splendour. In turn, this has led to a wealth of energetic talent being attracted to the city.
Why Cape Town? Many would argue why not. It's a true drawing card for almost any DigiTech investment in South Africa.
Contact Invest Cape Town for more information on investing in Cape Town's Digitech sector: