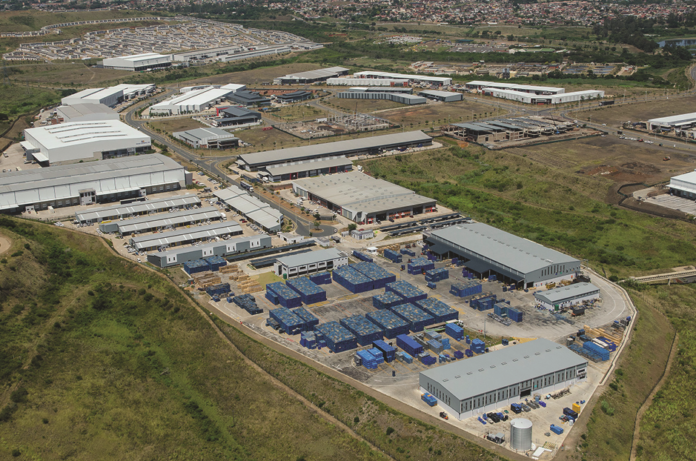 Cornubia (Mixed Use Development)
Location: eThekwini Metro
Economic sector: Property development (Industrial, Residential, Retail and Commercial)
Brief project description
Cornubia is a strategically located development in the northern corridor of Durban, approximately 17 kilometres from the CBD and 7 kilometres south of King Shaka International Airport along the N2 highway.
The project is jointly spearheaded through a partnership between eThekwini Municipality and Tongaat Hulett Developments. The aim is to develop a 'mixed use urban settlement' comprising a range of complementary uses.
Already under development with significant investment, this forward-thinking, all-inclusive urban node is a place where business, lifestyle and retail activities thrive.
Cornubia is a 1300 ha mixed-use mixed-income development, incorporating industrial, commercial, residential and open space uses.
It includes the provision of social facilities to service the residential neighbourhoods.
Total investment value: R25-billion ($1.7-billion)
Job creation
15 000 temporary jobs and
20 000 permanent jobs to be created by the project.
Project status
Phase 1: Housing complete except for social facilities currently under construction.
Phase 2: Some commercial and retail developments have been completed.
Housing for Phase 2 currently in planning phase.
National and Provincial Departments of Human Settlements to make firm commitment towards provision of housing subsidies.
Provincial Department of Education to align the development of schools with the housing roll-out.
Project finance
Private Developer
Tongaat Hulett Development
eThekwini Metro
Project partnerships
National Department of Human Settlements
KwaZulu-Natal Department of Human Settlements
eThekwini Metro
Tongaat Hulett Development
KwaZulu-Natal Department of Education
Contact the team
To enquire about opportunities in this project, kindly contact the team here:
(please use the word Cornubia in the subject line)