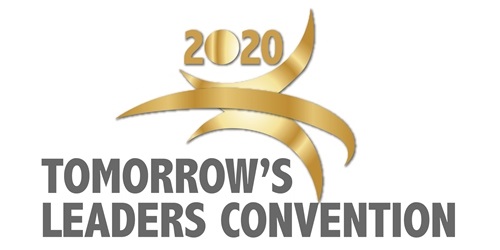 South Africa is widely regarded as the gateway to Africa and is home to centuries of innovation, development and creativity. It is made up of a landscape that boasts unrivalled beauty and diversity, and is fuelled by an amazing array of cultures that comprise an incredible mix of warmth, character and innovation.
Tomorrow's Leaders brings together business leaders, innovation leaders and thought leaders from across South Africa, from the public, private and informal sectors. This incredible meeting of minds has always resulted in an inspiring convention that plays a major role in lighting the fire of inspiration and belief across South Africa.
Offering a unique mix of cutting edge information, remarkable stories from dynamic leaders, in addition to essential insight from leading industry professionals, the Convention has become an essential springboard for leaders of today and tomorrow to grow their leadership skills, knowledge and credibility to the next level.
South Africa is depending on this talent to drive the country forward, and the Tomorrow's Leaders Convention is proud to play a role in their growth and development of these key leaders.
Register your Tomorrow's Leaders today! Learn more here…
Opportunities
The Tomorrow's Leaders Convention offers an exciting range of opportunities for your organisation to participate and show your support and commitment to the skills agenda. You can choose from the list of options below or contact us for a package that will fit
the objectives of your organisation.
Attend the conference as a delegate
Be an exhibitor
Become an event sponsor
For Exhibition & Sponsorships opportunities, contact Rudi Balie at +27 21 681 700 or rudi.balie@capemedia.co.za
Watch a short overview of the Tomorrow's Leaders Convention 2018 held at Emperors Palace:
For more about the Tomorrow's Leaders Convention, visit www.tomorrowsleaders.co.za