The Joe Gqabi Economic Development Agency (JoGEDA) is a municipal entity mandated to drive, promote, facilitate and contribute to the growth and economic prosperity of the entirety of the Joe Gqabi District.
The SMME sector in the Joe Gqabi District is a vital component of the local economy. However, there is a need for more support to help it grow and thrive. One way to achieve this is by providing more information and formal training in business operations. By doing so, we can empower SMMEs to overcome the challenges they face and achieve greater success.
Almost all Historically Disadvantaged entrepreneurs in the region are operating as survivalist business with limited skills on how to grow their businesses, how to leveraged state and other resources to move up a level. The Joe Gqabi Economic Development Agency (JoGEDA) is currently driving the roll out of the Small Business Academy (SBA) in Aliwal North in partnership with the University of Stellenbosch Business School.
The ultimate purpose is to capacitate entrepreneurs and to ensure linkages to the major projects within the district with local entrepreneurs and development of those who still need entrepreneurial support.
To mark the successful conclusion of the 7th group of participants in the SBA program, the Agency will be hosting a graduation ceremony as part of the 8th Joe Gqabi SMME & Investment Summit. During this event we will have a number of other stakeholders involved, including but not limited to Development Finance Institutions, Commercial Banks and the University of Stellenbosch Small Business Academy.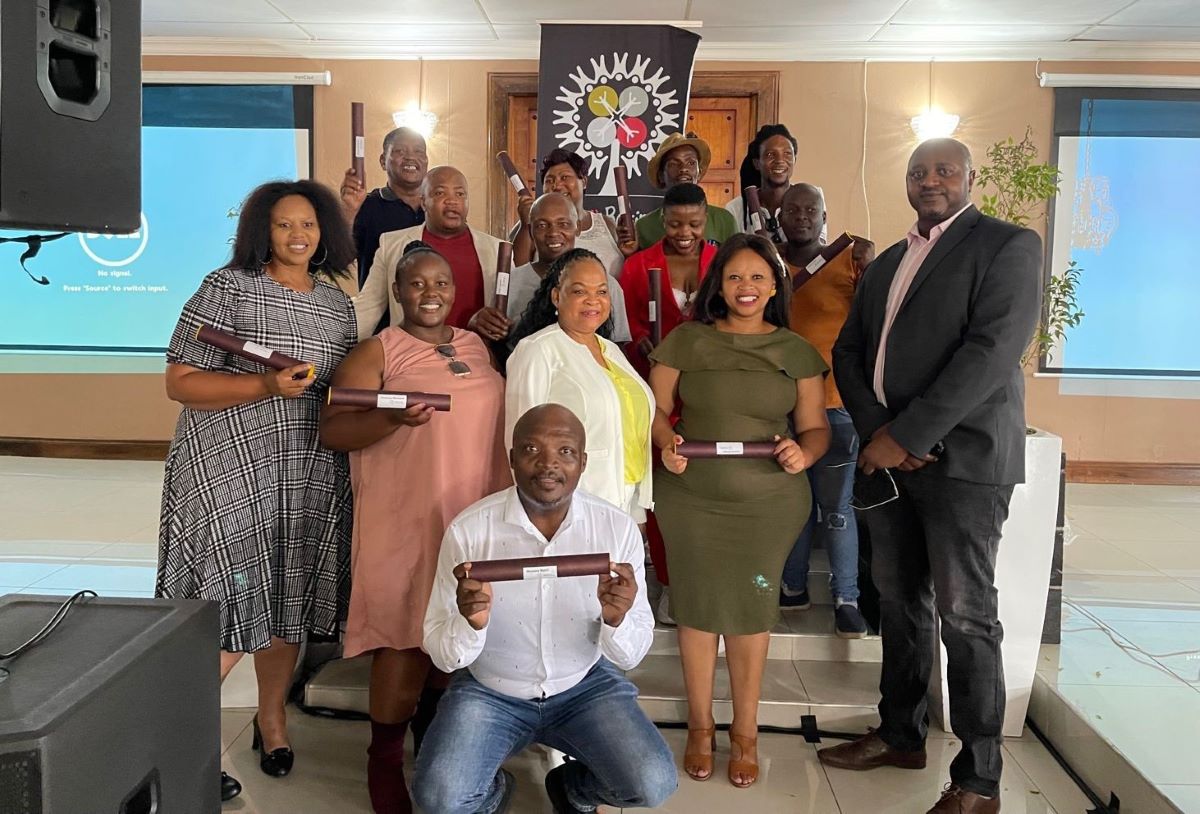 The intention is to combine efforts by all spheres of government and state enterprises to drive economic synergy by coming together to provide a platform for removing and or mitigating challenges to the growth of SMME's in the Joe Gqabi District.
The agency also seeks to showcase investment opportunities to prospective entrepreneurs and how these opportunities can be accessed. The intended outcome would be economic growth for the region as levels of increased investment not only contributing to economic growth, but to directly improve the employment of locals and reduce inequality levels that are prevalent in the region.
Joe Gqabi District Municipality, through its development agency JoGEDA, in association with the University of Stellenbosch's Small Business Academy would like to invite you to attend the 8th Joe Gqabi SMME and Investment Summit to be held on 29th November 2023 at the Limakatso Conference Centre in Aliwal North.
Kindly confirm your attendance by emailing Ms. Vuvu Manzana on vuyelwam@jogeda.co.za For further inquiries you can call Mr. Mzu Peter on 051 633 2335 alternatively on email Mzukisi@jogeda.co.za.