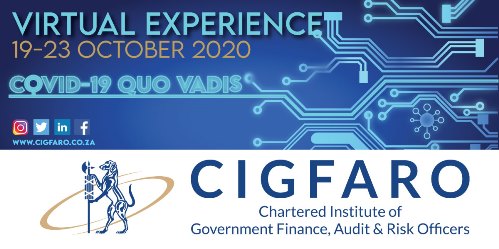 Making the decision to turn this year's conference virtual allows you to take part wherever you are, addressing this year's theme: COVID-19: Quo Vadis. 
COVID-19 remains an ongoing threat to public health and the immediate future still remains uncertain. We will be running live online sessions every day, available to view from your home or work place.
Although we won't have the opportunity to meet in person this year, meeting in the virtual world and exploring the big issues is more important than ever.
We look forward to exploring online the opportunities and challenges facing the public services in South Africa.

For further information, visit the CIGFARO website :