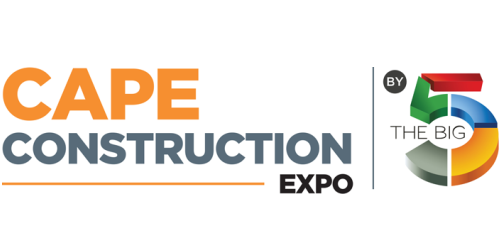 The Hub for the Western Cape Construction Industry
The Cape Construction Expo is the only event dedicated exclusively to the building and construction industry in and for the Western Cape.
This free to attend expo features a unique opportunity for product manufacturers and distributors as well as service providers to network with key buyers from the sector.
Stake your claim in the Western Cape's R23-billion construction industry!
Show highlights:
2 Days Exhibition & Networking
3750+ Industry Professionals
100+ Exhibitors
1000+ Small-Medium Contractors
15+ Free Workshops
Exhibition space is now limited – book your space for 2020 today!
Exhibiting at Cape Construction Expo is the most direct way for you to meet the right decision makers, key buyers, distributors and partners for your business.
What's on:
Competitions and amazing prize giveaways
Win your share of AMAZING prizes and onsite experiences worth over R50 000!
Training & CPD accredited workshops
Training workshops to enhance professional skills and knowledge.
Cape Industries Showcase
The leading services collocated expo for the booming marine / offshore, maritime and oil & gas industries.
Cape Construction Expo represents the entire value chain:
Building Interiors & Finishes
Construction Tools & Building Materials
Mechanical, Electrical & Plumbing Services
Plant Machinery & Vehicles
Smart Construction
Windows, Doors & Facades
Pumps, Valves & Pipes
Who will you meet?
Architects
Consultants
Contractors (Large / Medium / Small)
Distributors and Retailers
Engineers (EPCs)
Government Officials / Public sector
Interior designers
Maintenance / Facilities managers
Project owners
Procurement managers
Project managers
Property developers
Quantity surveyors
Real estate owners
Co-located event: