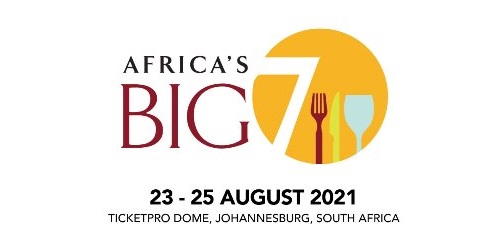 Entering its 18th year, Africa's Big 7 is the continent's largest annual meeting place for the food and beverage industry.
Africa's Big 7 continues to be the leading platform where agents, distributors and retailers meet to shape the food and beverage industry in Africa. It is truly an international event where 67 countries gather to network and forge relationships successfully.
For the 18th edition, Africa's Big 7 will continue to deliver local and international f&b retail-ready products to the African market.
Secure new clients and distributors
Africa's Big 7 gives you direct access to buyers across the continent. Visitors attend from more than 65 countries to source their latest products, find new partners and conclude export and import deals.
Access your buyers through digital and the live event
dmg events prides itself on providing buyers and sellers with strategic connections and credible learning in a safe, professional environment. This year we are excited to host hybrid events that will have both an online and live element. Ensuring you have access to the latest products, solutions and information to keep your business resilient and sustainable during challenging times.
Over the years, we have witnessed how live events provide the advantage to interact with professionals in a personal and tangible way. At the same time, we have ensured to offer you engagement through our convenient, easy-to-use digital platforms should you be unable to attend our event in-person.