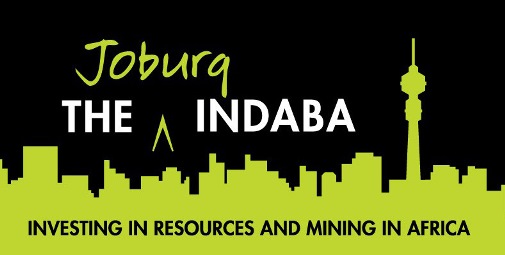 The 2021 Joburg Indaba, now in its 9th year, is set to take place on 6th & 7th October. We are currently expecting this year's Joburg Indaba to be online, however if things change we will communicate our plans soonest.
So, what can you expect from us this year?
Regardless of the format, you can expect a highly engaging and interactive two days packed with no-holds-barred constructive conversations on a wide range of critical issues affecting all stakeholders in the mining industry.
Despite the pandemic, the industry has seen some strong commodity prices and the suggestion of a so-called commodities super-cycle. We will unpack this and what this tells us about current trends affecting the global world of mining and particularly SA mining inc. including the energy transition, the move towards decarbonisation and cleaner energy sources, ESG imperatives, investor requirements and much more.
How is South Africa positioned as a country and a mining sector to seize the opportunities in front of us? How do we ensure economic recovery and prosperity, safeguard essential infrastructure, produce clean energy, increase investment and re-imagine socio-economic development collaboratively? These are just some of the questions on everyone's minds.
Renowned as a leading industry gathering, the Joburg Indaba will once again bring together CEOs and senior representatives from all major mining houses, local and international investors, government, parastatals, experts from legal and advisory firms and representatives from communities and organized labour.
Our programme will be announced very shortly.
Registration for the Joburg Indaba is now open so make sure you guarantee your seat by booking early.
We are looking forward to welcoming you back in 2021 for frank, open and honest discussions around the current state of the mining sector and how all stakeholders can work together to ensure that the industry grasps the opportunities of the future and contributes to economic recovery and development.
We would like to thank our sponsors for their continued support.
Sponsors of the Joburg Indaba include:
Lead Sponsor – PwC
Corporate Partner Sponsors – Accenture, Rand Refinery
Premium Sponsors – Fraser Alexander, OIM Consulting
Mining Industry Partners – African Rainbow Minerals, Anglo American, Exxaro Resources, Harmony Gold Mining Company Limited, Implats, Minerals Council South Africa, Sasol Mining, Seriti Coal, Sibanye-Stillwater
Networking Sponsor: DRA Global
For sponsorship opportunities please contact Stuart Alderson-Smith on sponsorship@resources4africa.com