East London Industrial Development Zone
Eastern Cape Business interviewed Mr Simphiwe Kondlo, CEO at the East London Industrial Development Zone (ELIDZ).
What are the most attractive incentives for investors?
A number of incentives assist our investors to lower their operational costs and maximise their profits. Specialised Customs Controlled Area benefits include:
VAT exemption on imported goods, capital equipment and electrical and water supply;
no import duties on raw materials and other consumables for manufacture, goods for storage and capital goods used in the custom controlled area.
There are also specialised local incentives such as preferential land rental and utility rates, competitively priced land, access to national manufacturing and other generic government incentives. Additionally, after the finalisation of the transition process from an IDZ to a Special Economic Zone (SEZ) there will be new incentives such as reduced corporate income tax.
Have you received any new investments?
Despite the gloomy economic outlook, the ELIDZ managed to buck the trend and surpass its own investment target by attracting four new investors valued at R1.6-billion combined. These developments augur well for the diversification of our investment portfolio. Once fully operational, the new investments will yield an estimated 1 422 jobs.
Our geographic location, quality sea and airports, abundance of natural resources, skills and world-class infrastructure bodes well for the growth of export-oriented industries. As such, the ELIDZ has hosted numerous delegations on fact-finding missions.
What support services does the ELIDZ offer?
We offer soft landing support to investors through the provision of business streamlining and support services. These aid investors in the completion of investments and the start-up of local operations.
A skilled team of experts assists with relocation planning, market research and intelligence, business set-up requirements including company registration, compliance, access to government services and incentives, labour recruitment and skills development facilitation.
Will the upgrades to the Port of East London assist?
Our value proposition rests heavily on access to sound infrastructure such as freight, road and rail. Government has been making notable progress in revitalising infrastructure for the good of the region. Upgrades to the port will grow our international footprint and further widen the scope of the ELIDZ.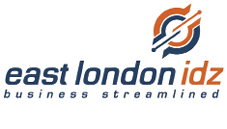 ---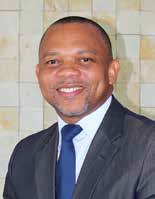 Mr Simphiwe Nicholas Kondlo, the Chief Executive Officer of the ELIDZ, holds a Master's Degree in Engineering Management and has more than 23 years' experience spanning various fields including civil and agricultural engineering.
With him at the forefront, the ELIDZ is a front-runner in the field and continues to flourish as a multi-sector Industrial Development Zone.