"Blockchain, if leveraged correctly, has the ability to revolutionise the world as we know it by changing the manner in which we transact with each other" said Natalie Scott. 
On 30 – 31 October 2018, Natalie Scott joins 24 other speakers at the Anti-Money Laundering and Financial Crime 2018 Southern Africa Conference.
Natalie Scott is a Director at Werksmans Attorneys with a keen interest in Fintech and on which she regularly advises. She has also recently authored the South African chapter in the 2018 edition of The Banking Regulation Review.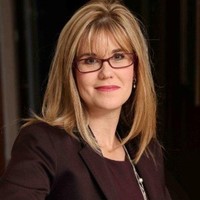 "One of the key issues for transacting via the Blockchain is to determine the governing law and jurisdiction of your contract as this is one of the many areas where problems can arise if not settled between the parties upfront".
Natalie has pointed out that the rules of offer and acceptance vary from jurisdiction to jurisdiction and that it is important to familiarise yourself with the basics of the law affecting your contract before entering into any agreement with any person, regardless of whether it is written on a piece of paper or recorded on a Blockchain.
This year's conference – the fourth TCI's Anti-Money Laundering and Financial Crime 2018 signature conference, Natalie will be speaking on Blockchain and touching on cryptocurrency and also giving delegates insights into the contractual issues that an investor should bear in mind.
Ryno van Ellewee, TCI Managing Director said, "Our speaker panel consists of experts in their field –TCI always call our speakers 'the best of the best'– as this is what they are. TCI choose them carefully to truly represent a speaker panel that brings insightful and updated topics to our delegates."
"Professionals dealing with AML, financial crime, fraud and compliance should not miss this conference," said Natalie.
Speakers, delegates, sponsor and exhibiting partners, we look forward to the conference and will see you there!
Feel free to contact michandre@tci-sa.co.za for any registration assistance or visit: