At the recent The Business of Wine & Food Tourism Conference, held at Spier near Stellenbosch, renowned US-based big data specialist Cathy Huyghe of Enolytics LLC outlined an approach suggested for Cape Winelands wine, food and hospitality establishments, using big data as a powerful and innovative tool to get closer to consumers.
"Consumers tell us every moment of every day what they think and experience. We need to meet consumers where they are – literally, and with our words," Huyghe explained. "It's all about knowing our consumers: who they are, where they are; what, when and how they purchase; what else they buy; and so forth.
"Quantitative data tells us the 'what', while qualitative data answers the 'why'. With the huge amount of data that can tell us exactly what our consumers think, feel and want, there's no longer any reason for businesses to be out of touch or in the dark. The data is out there, and so are sophisticated algorithms used to analyse data – it just needs to be utilised."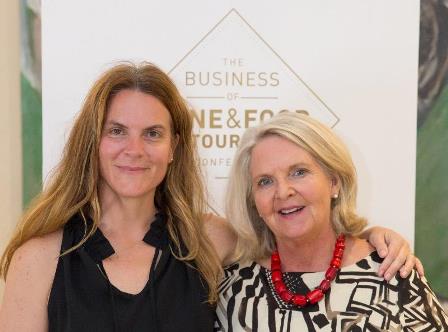 She also said that big data is especially effective when aggregated or pulled from multiple sources and streams of information, to make up a fuller and clearer picture of the consumer landscape, segments thereof, or even individual consumers.
"What big data does is make us move from the gut to the head, through the heart," she proposed. "It gives us a treasure chest of information required to better understand our consumers, enabling us to come up with more suitable strategies, tactics and approaches to better serve them, ultimately leading to improved consumer experiences that supports tourism growth."
Huyghe cited various examples and in particular mentioned the Sonoma (Northern California) wildfires last year. She outlined the learnings that could be taken from how many businesses in the region successfully navigated crisis communications by using big data to collaborate and inform effective messaging strategies. "By analysing data, they came to understand that their consumers are more interested in the emotional than the functional. They found an appropriate way to authentically connect with their consumers."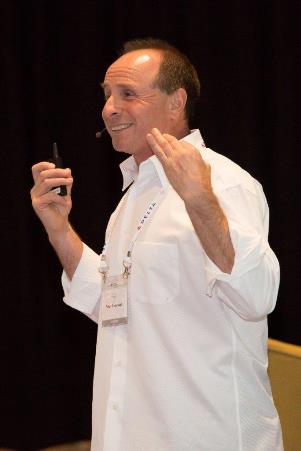 Innovation thought-leader, Peter Greenwall, surprised conference delegates with an energetic presentation on innovation IQ, presenting how "what the fail" moments could trigger problem or issue detection (frustration), resulting in random ideas generation (curiosity) that through connective intelligence brings about a vision and ultimately a creation.
According to Greenwall, "Innovation is the translation of 'what the fail' moments into products, better systems, art and so much more." He went on to also explain how innovation could result from knowing what consumers want to hear and experience.
Advertising strategist for Joe Public, one of South Africa's leading advertising agencies, Katlego Ditlhokwe turned up the heat with his talk about the breaking of category norms to create and capitalise on marketing opportunity, specifically zoning in on the South African black middle class. He used the popular marketing model that outlines the consumer trajectory from early adopters, to early majority to the tipping point; to provide wider context.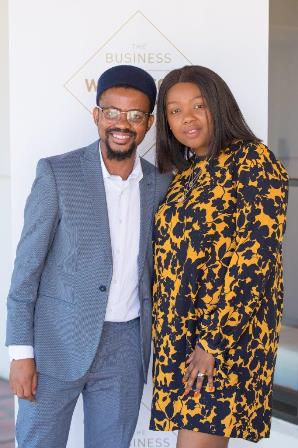 Ditlhokwe explained: "The question is how to reach the tipping point – turning occasional into regular users – in terms of the South African wine industry and the growing black middle class in the country. Remember, they were never very exposed to wine. We need to get these consumers, who currently have a distant relationship with wine estates and even the Western Cape, to the tipping point by defining category code and finding ways to break it in order to differentiate, adapt and appeal to focus markets with targeted approaches. Who says wine has to be complicated, expensive, serious and all about snobbery and unattainable sophistication?
"We have to challenge the intimidation of wine, and capture hearts, rather than minds. People genuinely relate to stories better than traditional messages, so it's imperative to prioritise emotional over functional benefits when communicating about a product or service."
His insights were echoed by Joe Public managing director, Khuthala Gala-Holten. In her talk she explored the reluctance of particularly the black middle class to visit the Cape Winelands and showed why she thinks that is.
She said: "In South Africa right now, winning brands are built on the country's liveliness, the aspirations of its people and their spirit – tapping into the Zeitgeist.  We should be building brands that promote and enable the 'impossible made possible', to recognise that black excellence is a story of progression.
"What we have to do is make shifts in the communications landscape without necessarily changing what we're selling. It really is a growth opportunity. The key is to understand their world, their experiences and affiliations and how they want to experience products."
Gala-Holten also acknowledged online relevance, PR innovations with authentic influencers, curated and relevant experiences, and collaborations, as key drivers for marketing success within this segment.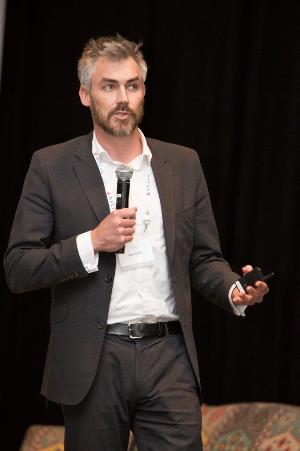 Wesgro CEO Tim Harris, focused on Cape Town's public-private management of the water crisis in relation to tourism, with his talk entitled "The power of a single voice; don't let a crisis go to waste".
"The recent drought in Cape Town with the explosion of negative press, marks the decisive moment when as a province, we embraced the opportunity to change our relationship with water forever by collaborating as a province and one of the world's most sought-after tourist destination, with a single message," Harris said.
"We fought successfully to keep the province open for business, especially for tourists, given that they support 300 000 jobs in the Western Cape tourism sector, while they use very little of the available water resources. Together with the City of Cape Town, the Western Cape Province and private sector, we raised R13-million for our campaign.
"A key take-out of this effective collaborative experience, is now informing our new marketing campaign for the province, developed and promoted with the support of the industry and government."
The promotional drive will soon launch its "Nowhere does it better" advertisements, designed to allow collaborators and partners to include their own emblems on campaign material. This is intended to underscore the collaboration and single message proposition.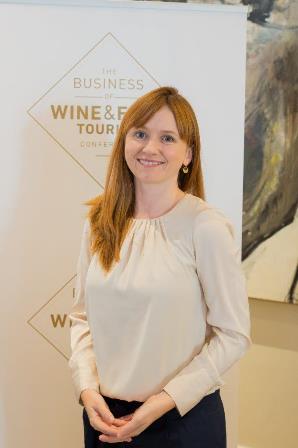 Marisah Niewoudt, VinPro's wine tourism manager, took to the stage for an in-depth look into the profile of the South African wine tourist and suggested ways in which segmentation and big data could be applied to better satisfy their needs. She explained how increased yield per visitor could be achieved to realise bigger returns.
Delegates also heard from innovators in the food scene, describing what they're doing to challenge convention and put their creations on the map to appeal to a range of local and international visitors.
The talented Wandile Mabaso, a young and internationally travelled Soweto-born, French-inspired chef, who is currently disrupting the culinary scene in Johannesburg, explained how he, after returning home in 2017 after almost 10 years spent abroad, established his own restaurant in Johannesburg. Called 'The SA Culinary Club', he described it as "a first of its kind in Johannesburg, offering an experiential form of dining in a creative culinary space where contemporary fine dining is re-invented by combining elements of art, live music, food education and guest/chef interaction in a bare open kitchen."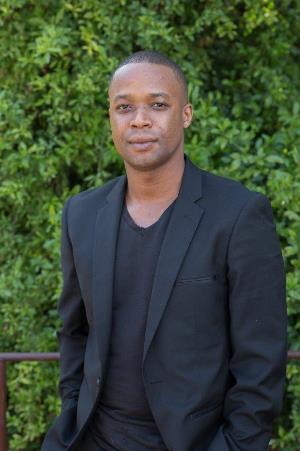 Mabaso delighted with stories of his upbringing, education and travels; emphasising the importance for South Africans to create their own style in terms of food. "The only way to compete on tourism level, is to offer something totally new, authentic to here. International foodies want to experience unique South African food experiences. "Creativity is not only about ingredients, but also concepts.  It's not necessarily tangible, but should always send a message," he said.
Dr Donovan Kirkwood, an ecologist and biodiversity conservation specialist; and chef and foraging specialist Kobus van der Merwe, who with his intensely local and seasonal focus has developed a cuisine and restaurant experience that completely embodies and evokes the wild and dry West Coast; described the unique but fragile biodiversity of the Western Cape and how it's to be utilised. Despite risks, they believe that there's massive opportunity for the food industry, if exercised in a controlled, sustainable manner.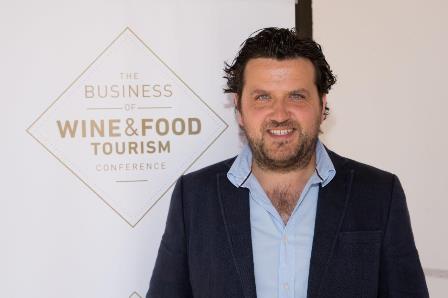 This set the stage for a discussion by Dr Serge Raemaekers, a specialist in marine biology who has developed a unique value chain and digital app, Abalobi, that facilitates bringing freshly caught fish to Cape Town's top restaurants. It offers traceability, highlighting the source and every step and person in the supply chain. He led a discussion on using Abalobi to maximise the lives of fishermen, and the lesser-known fish species in our oceans in a sustainable manner.
"This app is already used by around 67 restaurants in the Western Cape," Raemakers explained. "Its purpose is to reboot the system and innovate, and promote that we need to eat with the eco-system, according to season and the migration of species, amongst other factors. To achieve sustainable seafood, we need to achieve sustainable fishing communities. Furthermore, we believe the price of fish products must be determined by the cost of fishing."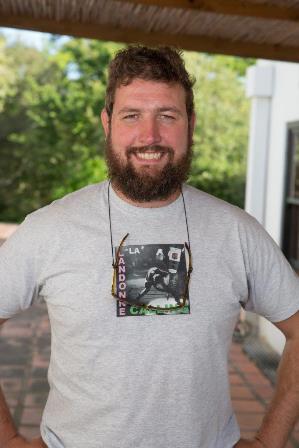 A panel discussion on "innovation that impacts the customer experience" followed, with David Sadie of David & Nadia Wines in the Swartland describing how with the help of others in the region, he's turning and old, dilapidated urban space in the town of Malmesbury into Bill & Co., a collective to offer visitors a wine shop as centrepiece, a venue for events, a bakery and butchery, coffee shop, bistro and more.
Xania van der Merwe of the Paarl and Wellington wine routes, mentioned the importance of managing customer expectations; while Carla Malherbe, who heads up the hospitality division of DGB, showed how the company's Brampton wine brand has brought its ethos to life of creating exceptional experiences with wine via its wine studio in the centre of Stellenbosch.
Damien Joubert-Winn, sales manager for Waterford Estate in Stellenbosch, maintained that "…innovation is all about challenging the norm, adapting and appealing to an ever-changing landscape. The job of the host is to create memories and to do so, we need to offer what our consumers consider memorable." He cautioned against innovation that's not relevant to your brand message.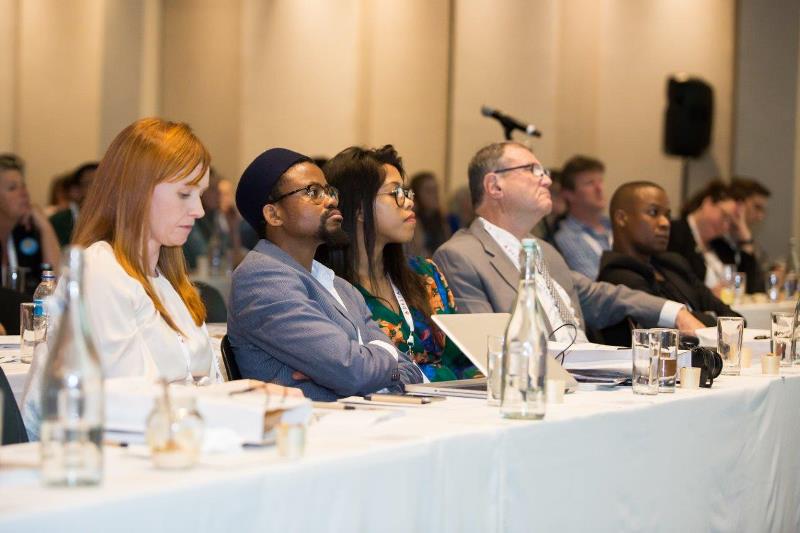 Pearl Oliver-Mbumba, one of Cape Town's most popular sommeliers, currently working at the One&Only Hotel in the V&A Waterfront, highlighted the "experience economy", and  how she and her fellow wine staff not only serve and sell wine, but innovate by creating and exceeding guests' expectation via unexpected services such as wine farm visits and unusual experiences.
Online story-teller Chris Joubert and communications strategist Spicer de Villiers discussed ways in which social media could be effectively used to bring brands to life, while Jimmy Eichelgruen, Delta Air Lines' director of sales in Africa, the Middle East and India described how to build customer loyalty by continuously investing in operations.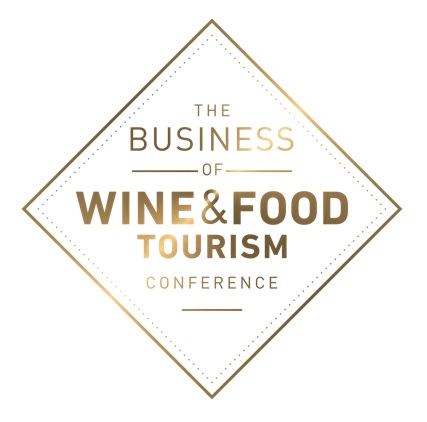 The 2019 edition of The Business of Wine & Food Tourism Conference will take place at Spier on 17 September.
The annual get-together is convened by seasoned tourism specialist, Margi Biggs.
For more information on the conference, visit www.wineandfood.co.za