As one of Africa's leaders in technology, Vodacom is here to help you efficiently manage your IT from anywhere and at any time. The Vodacom Cloud Hosting Data Centre offers customers a way to protect their business from mobile security threats while remotely monitoring your cloud hosting environment and more.
Data Centre overview
The Vodacom data centre is built with full redundancy for each and every component, and with access secured through card control, biometrics and photographic ID, you can rest assured that the entire data centre is in safe hands.
The fully climate-controlled centre manages the temperature, humidity and airflow through a central system, ensuring a stable environment which maximises the life and performance of equipment. Power is secured through redundant backup generators and UPSs, with multiple layers of protection against electricity fluctuations and outages. These environments are continuously monitored and any alarms, alerts and notifications are automatically sent to engineering support staff for remedial action if required.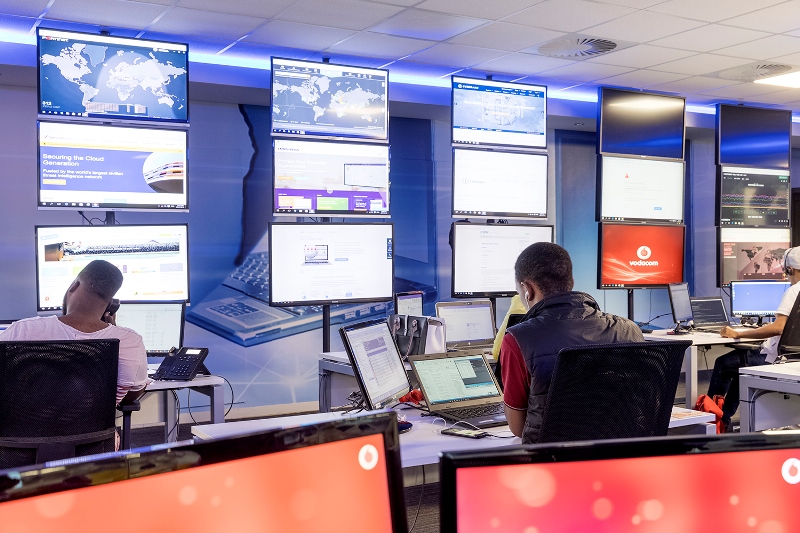 CSOS: Customer Service Operations Centre
The Customer Service Operations Centre ensures full Service Level compliance to 4 500 customers, with more than 1 800 virtual machines, by continually monitoring the entire customer environment. CSOC support staff perform a first pass at any problem identification, before forwarding any issue to the respective engineers for action and resolution. The CSOC, with the assistance of state-of-the-art monitoring tools, ensure that you're always up-to-date with the services you consume.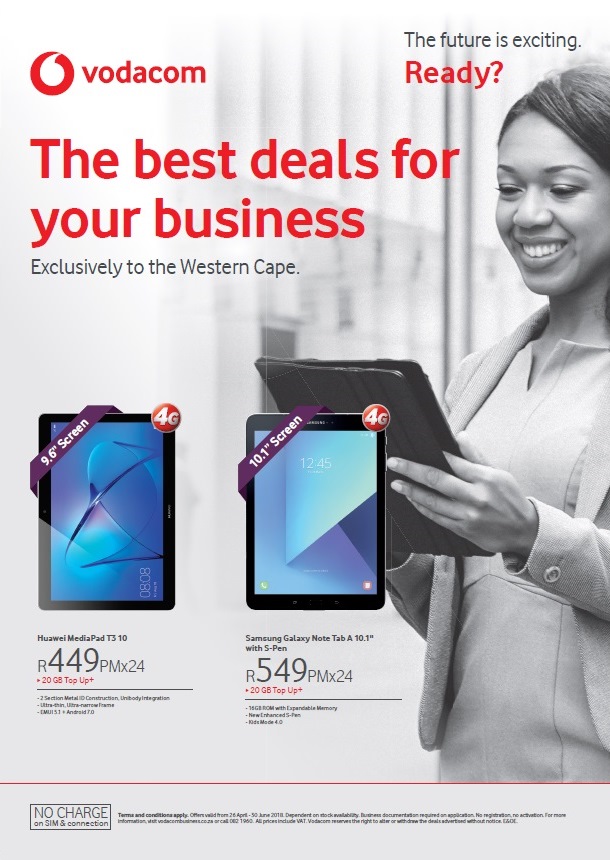 CIC: Cyber intelligence Centre
The Cyber Intelligence Centre monitors more than 2 000 firewalls across the Vodacom market, focusing on device identity, connectivity and hosting services.
The CIC is aligned to Vodacom's 2020 Technology Security strategy and adheres to our five strategic pillars:
Strong Security Baseline controls
Cyber Defence
Risk, People and Culture
Customers
Future Focused on the Cyber Threat Landscape
With 65 000 viruses blocked per month and more than 180 000 major threats mitigated per hour, the Cyber Security team is actively engaged with managing online threats. Ensuring your business remains confidently and securely connected.
The successful cloud-managed service allows you to focus on the needs of your business, safe in the knowledge that your data security is our number-one priority.
For more information about Vodacom Solutions for your business in the Western Cape Province, contact Vodacom Business