In 2018 AIH Logistics started assembling Mahindra and Bolero bakkies from kits imported from India on a site at the Dube TradePort. The 5 000 m² plant is owned by Automotive Investment Holdings (AIH), which formed AIH Logistics specifically to deal with the Mahindra contract. The intention is to make 2 500 bakkies per year, with an option to expand production to 4 000 and to increase sales of bakkies in the South African market.
Brink Towing Systems is not just supporting a local SMME, it is hosting one in its Pietermaritzburg factory. Brink has recently increased annual capacity to 100 000 units which will mean more work for The Bag Ladies, who produce protective bags for the tow bars. The Bag Ladies previously repaired clothing and did some bag making, but with their own premises within the Brink facility (and advice on business management and the purchase of industrial-strength sewing machines), they can now set their sights higher. Brink's largest customer is the Ford Ranger.
The Mathe Group's tyre recycling plant at Hammarsdale has quickly increased capacity to 150 000 used truck tyres per year and intends going past 200 000 soon. A quarter of the rubber crumb product goes to Van Dyck Floors. Other applications include modified bitumen and as a component of artificial grass.
Toyota South Africa and Bell Equipment are manufacturing giants. Between the Toyota plant at Prospecton south of Durban and the Richards Bay facility of heavy-equipment manufacturer Bell Equipment, upwards of 11 000 people are employed. Both companies are market leaders.
Bell is in the process of transferring production of its current truck range to its factory in Germany, which will double in size to accommodate the growing demand for trucks in Europe and America. The shift will not affect employment levels at the Richards Bay site because Bell will start assembling Kamaz heavy-duty trucks in 2019 for the African market. Kamaz (pictured), a Russian brand that has won 14 Dakar rallies, is known for its reliability in tough conditions. Bell's intention is to increase the percentage of local components over time.
Bell is best known for its heavy equipment which is primarily used in the mining and construction sectors. The listed company reported a 6% rise in revenue for the six months to June 2018, an amount of R3.7-billion.
Toyota recently invested a further R6.1-billion into its already very large plant at Prospecton. The company regularly sells about a quarter of the vehicles sold in South Africa, and accounts for the same proportion of export volumes. The Corolla car, the Hilux bakkie and the Fortuner SUV are manufactured at the plant.
Powerstar, a Chinese state-owned brand, assembles trucks in Pietermaritzburg on a site formerly used by Super Group. The companies that make Powerstar in Asia are the China North Vehicle Corporation (Norinco Motors) and BEIBEN, who produce about 60 000 heavy-duty commercial duty vehicles every year at their plant in Inner Mongolia.
Automotive components
KwaZulu-Natal has a substantial and varied automotive components sector. Thirty-nine companies are currently members of the Durban Automotive Cluster which is funded by the municipality. Together, these firms have about 17 000 employees.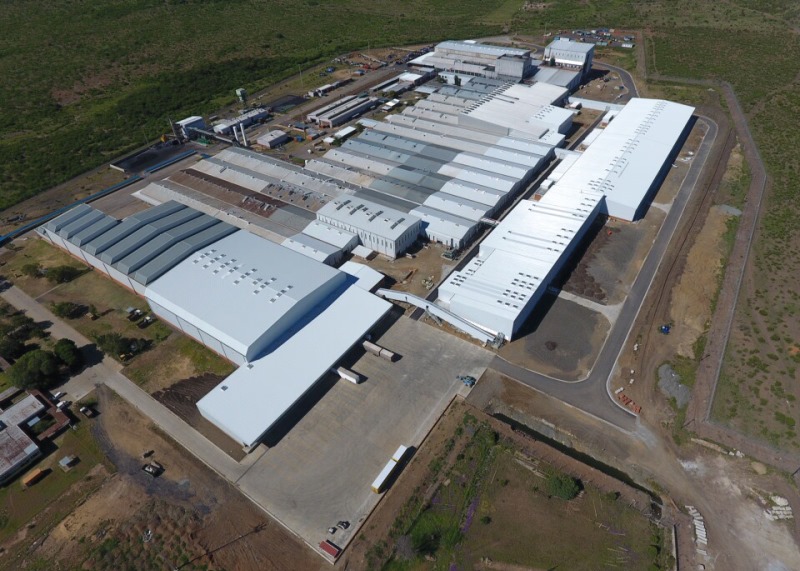 In line with the policy of developing Industrial Economic Hubs, the Durban Automotive Supplier Park is being built at Illovo, south of Durban and near to the Toyota plant. The Dube TradePort Corporation will manage the project, which covers 1 013 ha. Other partners are the eThekwini Municipality, Toyota and the provincial government. The aim is to attract car assembly and component manufacturing companies.
Trade and Investment KwaZulu-Natal (TIKZN) estimates that the province's component automotive manufacturers enjoy a combined turnover approaching R10-billion.
Keeping MAN and Toyota supplied is the R300-million operation, Duys Engineering Group. This diverse group of companies includes in its business plan the supply of truck bodies and truck components and has production plants at New Germany (Pinetown) and Richards Bay, from where it services the mining industry. Toyota Boshoku manufactures seats and does the interior trim on contract for Toyota.
International company GUD Filters has a big presence in the province. Headquartered in Prospecton, where more than 1 500 people work at one of its factories, the company has another plant in Pietermaritzburg and a distribution centre in Pinetown that concentrates on exports.
Sumitomo Rubber South Africa, a leading tyre manufacturer known to the industry as Sumitomo Dunlop, has its head office in Durban and state-of-the-art manufacturing plant in Ladysmith, KwaZulu-Natal (pictured above). The company manufactures the iconic Dunlop, Sumitomo and Falken tyre brands, producing passenger car, SUV, 4×4, light truck and truck and bus radial for the African continent.
Sumitomo Dunlop has an extensive Dunlop Dealer Network, currently boasting over 500 retail stores across Africa. These custom designed tyre fitment centres are equipped to satisfy the needs of every sector of the market. The Dunlop Zone and Dunlop Express cater for the suburban consumer, the Dunlop Container programme to the township consumer and entrepreneur, and the Dunlop Commercial Channel to the fleet, truck and bus owner.
The Behr Group (air-conditioning and cooling systems) has a factory and its headquarters in Durban. Ramsay Engineering supplies cross-car beams for BMW and Ford. Funding was received from the Industrial Development Corporation (IDC) to buy new tool-making technology to make this possible.
Online resources
Article source: Automotive sector overview in the 2019/20 edition of KwaZulu-Natal Business, the guide to business and investment in KwaZulu-Natal Province.