During the Egyptian delegation's visit to the AIDC Automotive Supplier Park, the AIDC painted a picture of the automotive industry in South Africa – discussing its history, current situation, and its future plans. In addition, the AIDC explained its role and mandate in the automotive sector.
Chief Executive Officer of the AIDC, Mr. Lance Schultz, said: "This visit comes at a good time, as we have recently renewed our strategy to align to our electoral cycle." Mr. Schultz also informed the delegation about the call for the AIDC to become a national body with the aim that the whole country benefits from its model. Mr. Mike Whitfield, Managing Director (MD) for Nissan Motor Egypt and former MD for Nissan SA, expressed his view that "…the South African Automotive Master Plan has a very good strategic intent and a clear vision. The best placed organisation to take on the responsibility of ensuring that we take actions to achieve the vision from the government side, is the AIDC."
Mr. Schultz added that the AIDC's unique work shouldn't be exclusive to South Africa, as the African automotive landscape would benefit from collaborations with countries such as Egypt.
Mr. Ahmed Abdelwahab from the Egyptian delegation, welcomed the deliberations and indicated that the two countries have a lot to learn from each other.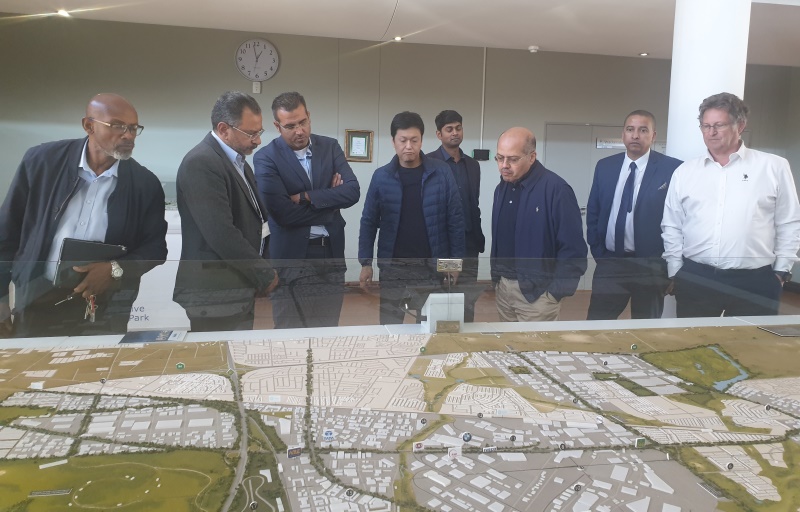 The delegation will continue its mission by visiting industry bodies such as the National Association of Automobile Manufacturers of South Africa (NAAMSA), the National Association of Automotive Component and Allied Manufacturers (NAACAM) as well as other private and public entities in the automotive sector.
The South African Automotive Masterplan:
The vision of the South African Automotive Masterplan for 2035 is to see a globally competitive and transformed industry that contributes actively to the sustainable development of the country's productive economy, which will bring prosperity for industry stakeholders and the broader society.
The Masterplan seeks to achieve this objective by actualizing its six pillars, which are to:
Grow the South African vehicle production to 1 % of global output
Increase local content in South African assembled vehicles to 60%
Double total employment in the auto value chain
Improve auto industry competitiveness levels to that of leading international competitors
Transformation of the South African auto value chain
Deepen value addition within South African auto supply chains
Learn more about:

The Automotive Industry Development Centre (AIDC) is a subsidiary of the Gauteng Growth and Development Agency (GGDA) which is an agency of the Gauteng Department of Economic Development. The AIDC was established as a support centre to strengthen global competitiveness in the local automotive industry and to bolster the position of Gauteng as an automotive industry destination of choice.
The AIDC has accelerated economic growth within the automotive industry through strategic partnerships with government, non-governmental agencies, and industry leaders. The AIDC prides itself in being a world-class organisation specializing in Skills Development and Training, Enterprise Development, Incubation Programmes, Management of Incentive Programmes and Facility and Property Management.