The meeting was attended by five heads of ECAs (Export Credit Agencies) of BRICS countries (above): Mr. Guilherme Rodrigues, CEO of Brazilian Guarantees Agency (ABGF), Mr. Alexey Tyupanov, Chairman of the Management Board & CEO of Russian Export Center Group (EXIAR), Ms. Geetha Muralidhar, Chairman Cum Managing Director of Indian ECGC Limited, Mr. Wang Yi, Chairman of China Export & Credit Insurance Corporation (Sinosure) and Mr. Kutoane, CEO of the host Export Credit Insurance Corporation of South Africa Ltd (ECIC).
The delegates discussed a range of topics such as the ECIC/Afreximbank partnership, trade and investment opportunities in Africa, an Africa economic and political update, BRICS ECA's collaboration on content, the International Working Group as well as an update on cooperation with the New Development Bank.
The meeting reaffirmed the four pillars for cooperation among BRICS ECAs being the deepening of partnerships, creating a favorable external environment, actualizing cooperation and crafting a shared vision of the future. BRICS ECAs have committed to enhancing the confidence, working together, strengthening their cooperation and achieving visible win-win result.
The BRICS ECAs being important institutions for trade and investment promotion in their respective countries, have been enhancing their partnerships and have become an integral part of BRICS cooperation mechanism. The BRICS Heads of ECA meetings are held annually in accordance with the rotating chair country of the BRICS Summit, with the 2019 meeting to be held in Brazil.
About ECIC: The Export Credit Insurance Corporation of South Africa (ECIC) was established 17 years ago, in July 2001, when it was given the mandate of filling a market gap through the provision of medium to long-term export credit and investment guarantees by underwriting bank loans for political and commercial risk insurance cover, on behalf of the South African government.
The ECIC is committed to sustainable business through innovative solutions, operational and service excellence, business development and strategic partnerships. In enabling frontier markets to optimise production, the ECIC is effectively motivating a positive socio-economic impact.
Our mission is to provide export credit and investment insurance solutions in support of South African capital goods and services by applying best practice risk management principles.
Learn more about the ECIC/Afreximbank partnership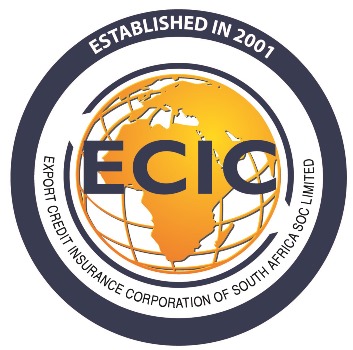 Contact ECIC:
Email: info@ecic.co.za
Tel: +27 (0) 12 471 3800/77
Address: Block C7 & C8, Eco Origins Office Park, 349 Witch Hazel Avenue, Highveld Ext 79, Centurion, South Africa
Website: www.ecic.co.za
ECIC is a registered financial services provider: FSB No. 30656