POWERX holds a NERSA-issued electricity trading licence which allows it to buy and sell power generated from renewable/clean resources, using the national grid network to facilitate such trade. POWERX uses the municipal grid network where such agreements exist with the relevant municipalities.
As an aggregator, POWERX is able to assume and actively manage the risks that generators and customers cannot assume or mitigate themselves.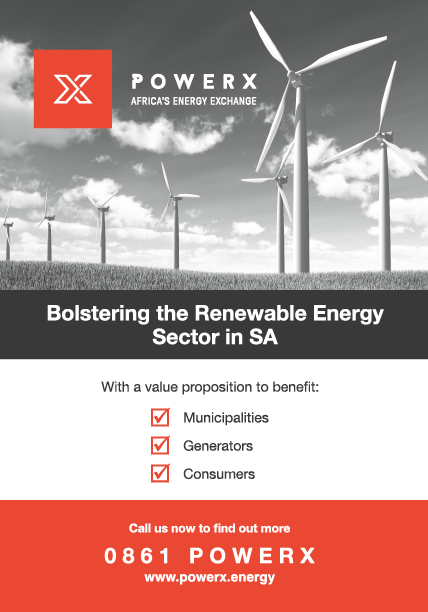 POWERX currently operates exclusively in Nelson Mandela Bay Municipality, however we have recently secured agreements with the Umjindi and Mandini municipalities which enables us to use their distribution network to trade in that territory. POWERX is well advanced in its plan to expand its footprint to cover more municipal regions across South Africa.
Dynamic proposition
POWERX offers a dynamic value proposition to municipalities, which includes stimulation of the generation of power within the municipal borders, boosting local economic development, reduction in carbon emissions, revenue protection through active management of embedded generation to avoid grid defection, and cost avoidance through reduction in existing ancillary electricity charges.
The procurement of power via POWERX ensures predictability of annual cost increases and also allows us to provide a discount on power supplied to customers depending on their respective tariff structure.
Renewable Energy Certificates (RECs) provide proof of origin that the power has been generated from a renewable resource. This represents additional value for the customer and shows commitment to reducing carbon emissions.
POWERX is focused on the end goal of stimulating the production and consumption of clean power in South Africa.
Website: http://www.powerx.energy