Guernsey, the specialist global centre for investment funds, has made significant gains in the numbers of funds domiciled in the island registered to be sold to retail investors in South Africa.
Figures from the online register of the Financial Sector Conduct Authority (FSCA) in South Africa showed that at the end of January 2020, Guernsey was the domicile for 17 structures and 59 funds or sub-funds of umbrella funds, moving the island into the top three of foreign markets for South African managers for sale back into their domestic market.
Over the past three years Guernsey has claimed a near 25% share of the market for new fund portfolios, established by leading South African investment houses including Momentum, PSG and Peregrine.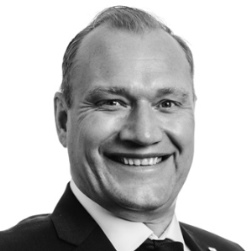 During that period the number of structures established in Guernsey has risen by 21%, and associated portfolios by 73%.
South African managers also make significant use of Guernsey's pioneering protected cell and incorporated cell structures for their offshore funds.
The growth in South African business in the island, which is situated between the UK and France, reflects the strong historical links between South African fund managers and wealth managers, and the island's growing appeal for all sectors of financial management, including investment funds, private wealth, banking and pensions.
"There are a lot of long-term connections between Guernsey and South Africa and a lot of business coming to the island over the past few years," says Christopher Jehan, Chairman of the Guernsey Investment and Funds Association (GIFA) and Principal of the funds consultancy Midshore, who analysed the FCA register.
"Guernsey is recognised in South Africa as being a quality jurisdiction, well regulated and well managed, with significant substance behind businesses, and offering tax neutrality.
"The South African market is also seeing that Guernsey fund are real competitors to the standard European UCITS model, highly competitive on cost to set up and service, time to establish, and ability to market where the managers are looking to raise capital."
Guernsey delegations of investment funds experts have made regular visits to South Africa in recent years, the most recent at the end of February, to promote the island's investment funds capabilities and strengths compared to other offshore jurisdictions.
South Africans often invest their offshore allowance into mutual funds operated by the same fund managers who manage their money at home, but domiciled in an offshore finance centre such as Guernsey.
Following relaxation of exchange controls, investment managers in South Africa have realised not only the opportunity to reinvest client money outside of the country, but also to encourage capital from overseas institutions and high net worth individuals into the country.
Guernsey funds offer comfort of stability, security, sustainability and substance for the South African market, and this is reflected in the growth which Guernsey is seeing.
Learn more about Guernsey's investment strengths here: https://www.weareguernsey.com/business-in-guernsey/strengths/