Limpopo mining sector insight
Carbon-neutral mining is the goal for researchers at De Beers' Venetia mine.
Impala's refinery is to be powered by fuel cells.
Exxaro has launched its vision for mining sustainably.
Ivanplats' new Platreef mine may become the biggest PGM mine in the world.
Diamonds in the north, platinum and chrome in the west and east and coal just about everywhere – Limpopo Province has extraordinary mineral wealth. The mining sector routinely contributes up to 30% of regional GDP but this has fallen back somewhat with reduced platinum operations in response to a weak global market for the commodity.
Although there are efforts under way to try to diversify the Limpopo economy to reduce the dependence on the mineral sector, there is a parallel effort to use the underground riches of the province to stimulate the growth of the manufacturing sector. A series of measures have been developed by the Limpopo Economic Development Agency (LEDA) to create the circumstances where processing plants and products can add value to the minerals. A large part of strategy centres around Special Economic Zones (SEZs), a nationally certified geographic area where special concessions and tax breaks apply, intended to encourage inward investment.
The Provincial Government of Limpopo wants to see the supply chain of mines heavily weighted in favour of local businesses and particularly small, medium and micro-enterprises (SMMEs). The government has committed to upgrading informal settlements around mining towns.
Major investments in Limpopo include an ongoing project by De Beers in Musina to convert its Venetia mine from an open-pit mine to a vertical shaft mine and a multi-billion new platinum mine project led by a Canadian firm (in partnership with Japanese companies).
Silicon Smelters (the largest charcoal producer in Africa) and Anglo Platinum's smelting facility, one of three run by the company, are both located in Polokwane. Northam Platinum's metallurgical complex at its Zondereinde mine processes Merensky and UG2 ores separately.
Platinum
With a depressed platinum price, platinum miners are hoping that demand from the fuel cell industry will replace the decline in demand for catalytic converters.
Impala Platinum (Implats) has an interest in two big operations on the eastern limb of the Bushveld Igneous Complex. Marula (in which Implats is a 73% shareholder) is in Limpopo province, about 50 km north of Burgersfort. South of the same town, in Mpumalanga, Implats (49%) is in a joint venture with African Rainbow Minerals (ARM) at the Two Rivers mine. The mine has a concentrator plant and has a life-of-mine off-take agreement with Impala Refining Services.
Impala announced in early 2017 that it intends to take the refinery (in Springs) off the Eskom grid, and power the refinery using fuel cell technology. Power will come from an 8MW Doosan Fuel Cell.
Even though the Twickenham mine of Anglo American Platinum (Amplats) has been put on care and maintenance, lots of work is going on there. Amplats is testing trackless mechanised mining in the hope that automation will bring down costs sufficiently to make it economical to mine again.
Despite uncertainty on the global market, Northam Platinum has continued to buy assets. In 2015 it bought Everest South from Aquarius, a move that will allow it to consolidate operations with its adjacent property, Booysendal South. Northam, which also has assets in the North West province, aims to produce 850 000 oz of PMGs from 2022.
A court ruling in February 2017 has opened the way for Ivanhoe to build its Platreef Project on the northern limb of the Bushveld Igneous Complex. Local communities objected to the proposed multi-billion project because it was said the mine would cause ancestral graves to be moved. R70-million has been commited to the first phase.
In July, Ivanhoe released a feasibility study that was positive about prospects for mining for platinum group elements, nickel, copper and gold. Ivanplats, the subsidiary of the Canadian company, will run the mine in the Waterberg District Municipality near Mokopane south-west of Polokwane. Ivanhoe has a 64% stake in Ivanplats with 10% owned by a group of Japanese companies including ITOCHU Corporation and Japan Gas Corporation.
If the mine achieves the projected production rate of 12 Mtpa with 1.2-million ounces of PGM, it will rank as the biggest mine in the world. Engineering companies engaged in the project include FLSmidth (winding equipment), Aveng (shaft one) and Murray & Roberts (shaft two).
Coal
Limpopo contributes 4% of coal mining in South Africa, according to the National Department of Mineral Resources, but it seems likely that within the next three decades, the province will be supplying about half of South Africa's coal. Limpopo's Waterberg coal field is estimated to contain about 75-billion tons of coal.
Supplying coal to power-producer Eskom has for many years been part of the bread-and-butter income for coal mining operators. In 2015, Exxaro supplied Eskom with nearly 30% of the coal it needed to run its power stations, about 33-million tons of coal.
Exxaro spent several billion rand expanding its Grootgeluk mine (which has 3 200 employees) in the expectation that it would supply coal to Eskom's Medupi power station. However, construction of the giant power station has been severely delayed, with the result that Exxaro is now having to look to export its coal. The plan was for the mine to supply Medupi with 14.6-million tons of coal every year for 40 years. Exxaro is exploring new technologies at Lephalale, working on the possibilities of Underground Coal Gasification (UCG).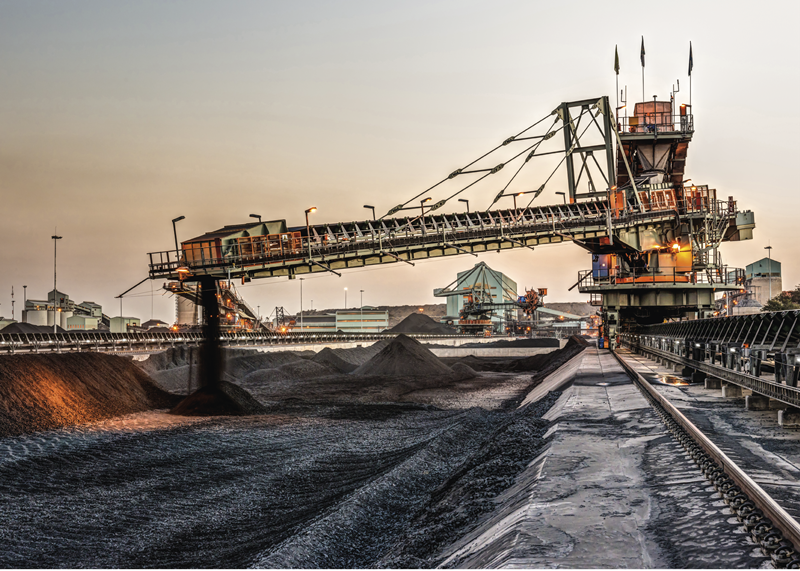 The diversified resources company recently launched the New Exxaro Tomorrow (NXXT) programme, which is part of the company's 2030 vision that has a strong focus on sustainability.
Sibanye Gold has acquired a 51% stake in Waterberg Coal, further evidence that it intends looking after its own power supply, at least to some extent.
Coal of Africa is active in Limpopo, with the Vele colliery (coking and thermal) in the far north of the province and the Greater Soutpansberg Project /MbeuYashu, which includes CoAL's Makhado Project (coking and thermal coal).
Diamonds
Anglo American is investing R2-billion to expand production at its diamond mine near the town of Musina.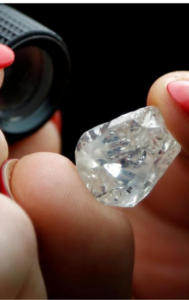 Venetia Mine is by far the most important part of De Beers' South African operation, accounting for 3.1-million of the 5.4-million carats recovered by the company from its six operations.
Good progress is being made to convert the mine from an open-pit mine to an underground operation, a project that will extend the life of the mine to the middle of the 2040s. The project will employ more than 2 000 people at its peak period. The first diamonds to come from the new mine are expected in 2021 with the underground mine becoming the only source of diamonds in 2023.
The Venetia mine is also the site of some ground-breaking research that the De Beers group is putting in to finding ways to store carbon by mineralising kimberlite tailings. It is thought that kimberlite has the potential to be carbonised and thus able to store carbon. The goal is carbon-neutral mining.