'Whether you want to build wealth, a cushion to safeguard your business, save for a rainy day or whether you want to save for your children's education or even that dream holiday, Standard Bank has different types of Saving and Investment products tailored for your every need' says Mr Zwane, Head of Wealth for Standard Bank, Western Cape'.
While many people save, only a small percentage gets it right. The first rule of a successful savings strategy is to understand that you can't do it alone; you need experts to help you develop a savings plan.
An Account Executive at Standard Bank will ensure that you find what works for you to reach your saving and investment goal. 'Whether you would like to take advantage of our on demand short term investments, or structure a fixed term deposits, or would like to take advantage of a higher rate of return which have access options, we look forward to providing a solution that will ensure your investment reaches its optimal returns'.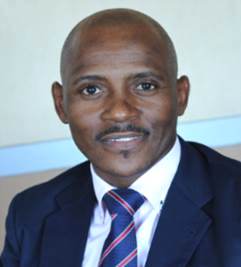 There are a variety of investment products you can choose from. If you would like to have access to your cash immediately, a MoneyMarket, Tax-Free Call or Call Deposit Account are some of the options you can choose from.
Investment accounts ideal for long-term goals, where there is a set investment period or require you to give notice, yield a higher interest rate when compared to short-term investments. Choose from a Flexi Advantage, where you can access up to 40% of your money, or a Fixed Deposit where your interest rate is fixed and your capital is guaranteed and protected.
In this ever-changing economic landscape, the basics still remains; sweat every asset to its maximum potential. The best savings account to have is one that caters for your unique needs. Looks at the interest rate, how long the term is, and how soon you can access your money in your investment or savings account when you need to.
Whether it be overnight or for longer periods, Standard Bank will ensure that your investment receives superior returns with guaranteed growth and no risk of capital to market volatility.
Whichever way you decide to save, you will see the results if you are consistent and have the right help from the outset.
Start now so you can have peace of mind about your future, and achieve the lifestyle you are working towards.
Speak to a consultant at your nearest branch or visit standardbank.co.za to open an investment account.