Sappi is a global leader in dissolving wood pulp, paper and paper pulp solutions. Sappi Limited (listed and in the Top 40 on the JSE) is headquartered in Johannesburg, South Africa; has over 12 000 employees; manufacturing operations on three continents, in seven countries (seven mills in Europe, three mills in America and four mills in South Africa) and customers in over 150 countries worldwide.
Sappi has continued to deliver solid results driven by strong global demand on the back of strategic shifts in business focus. Coupled with strong cash generation and cost management initiatives to reduce variable costs, Sappi is well positioned to achieve its 2020 targets.
2020Vision
The company has repositioned itself with the 2020Vision as a diversified woodfibre group targeting US$1-billion in EBITDA through an expanded product portfolio with increased margins, providing enhanced rewards to all its stakeholders. Optimising woodfibre is at the core of this new vision and the group is leveraging its existing strengths to realise opportunities and guide investments. The change in strategy has shifted focus from Graphic paper to Specialised Cellulose (Dissolving pulp) and Speciality Packaging grades.
Sustainability
Sustainability is probably the biggest driver of business change around the globe. Sappi's business relies on natural capital, particularly on woodfibre, land and water. Accordingly, the company focuses closely on responsible management of these resources.
Sappi owns or manages hundreds of thousands of hectares of commercial plantations, many of which are based in the KwaZulu-Natal area that are constantly repopulated, thereby ensuring that its renewable raw material is inherently sustainable. These forest plantations are actively managed to enhance biodiversity and restrict harmful processes like pests and disease and 100% of our owned and leased plantations are FSC®-certified.
Value adding products
KwaZulu-Natal is home to SAPPI SAICCOR MILL which manufactures dissolving wood pulp, a growth area, resulting in investments made to increase capacity and output. Dissolving wood pulp products are used worldwide by converters to create viscose fibre for fashionable clothing and textiles, acetate tow, pharmaceutical products as well as a wide range of consumer and household products. Unlike synthetic fabrics derived from non-renewable fossil fuels, cellulosic fabrics made from dissolving wood pulp breathe like natural fibres, have a soft natural feel and offer high levels of absorbency. Our competitive cost position provides Sappi with the platform to build the business further with our key strategic partners, while providing our customers with unmatched quality, consistency and scale.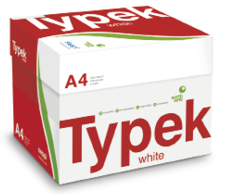 Sappi has also invested in its Speciality Packaging portfolio. SAPPI TUGELA MILL, situated in Mandeni near the Tugela River in KwaZulu-Natal, produces pulp for its own consumption, containerboard and lignosulphonate for export. The mill is located near the ports of Richards Bay and Durban, allowing for easy access to global markets.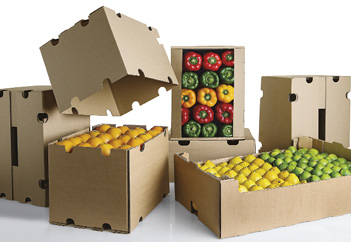 Containerboard is used for agricultural and industrial packaging. Agricultural uses include packaging for citrus and subtropical fruits, frozen foods and long stem flowers; industrial uses include packaging for electronics, household goods, car parts and other heavy-duty applications. The Tugela Mill plays a major role in leading packaging innovation in South Africa that allows customers to develop lightweight boxes which will retain their strength in cold-storage conditions. In doing so we contribute to GDP as the exports from South Africa increase into the world markets.
Tugela Mill's lignosulphonate product is an exciting addition to the product range and we supply to the concrete admixture manufacturing, clay brick/ceramic tile manufacturing and road dust suppression markets. This forms part of Sappi's new business segment of Biomaterials with an exciting future.
KwaZulu-Natal also houses SAPPI STANGER MILL, unique in South Africa in that it uses bagasse as its basic raw material in the manufacture of office paper and tissue wadding. Situated along the North Coast of KwaZulu-Natal, the mill is ideally situated to take advantage of the ready supply of bagasse from the neighbouring Gledhow Sugar Company.
The well-known consumer office paper brand Typek, with its distinctive red and white packaging, is manufactured at Stanger. A R100-million strategic investment in sheeting and finishing equipment upgrades has ensured a quality product which is used in offices, schools and other business environments. Paper made from renewable resources remains an important communication and creative medium that will continue to support office workers and children in a fast-paced world.
Sappi remains relevant in a changing world set to deliver value-adding products to its customers.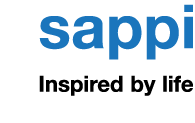 Website: www.sappi.com