The Sindiswa Carol 'Tu' Nhlumayo Merit Bursary is now open for young black women wanting to pursue a qualification at a South African university to develop their career opportunities in the maritime sector.
As head of the Centre for Maritime Excellence at the South African Maritime Safety Authority (SAMSA), the late Nhlumayo played a pioneering role in putting maritime skills development on the map in South Africa, in particular by empowering women in the sector, and championed the establishment of SAIMI.
The Sindiswa Carol 'Tu' Nhlumayo Merit Bursary is offered for maritime, marine or related studies at undergraduate and postgraduate level at any tertiary institution in South Africa. The bursary is open to South African black women (African, Coloured and Indian) under the age of 35 years.
The bursary is available for a wide variety of maritime-related study fields, including Marine Engineering, Oceanography, Logistics, Shipping, Ocean Governance, Environmental Law, Geological Sciences, Zoology and Marine Ecology, to name just a few.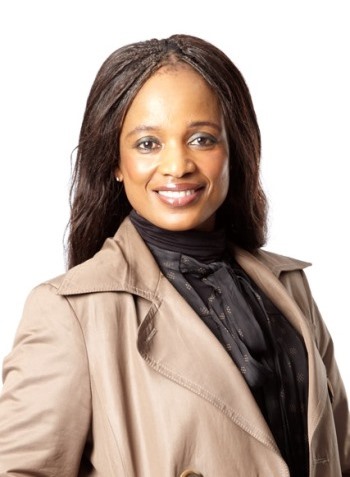 SAIMI Project Manager Odwa Mtati said the bursary aimed to continue the work of the late Nhlumayo by encouraging women's meaningful contribution to the maritime sector, and particularly to bolster the participation of young black women.
"Her role was pivotal in the promotion of women's participation in the maritime sector. She also played a critical role in establishing SAIMI, and the bursary scheme in her name honours her contribution to growing South Africa's skills capacity in the oceans economy," said Mtati.
SAMSA Chief Operations Officer Sobantu Tilayi encouraged women to apply for the bursary scheme in Nhlumayo's honour. "We thank SAIMI for acknowledging the legacy and role that Sindiswa played in the human capacity building of the South African maritime industry," said Tilayi.
During her time at SAMSA, Nhlumayo initiated the National Cadet Programme that enables South African seafaring students to obtain the professional qualification for careers in the global shipping industry. In 2013 she was a recipient of the Oliver Top Empowerment Award for Best Female Public Servant. At the time of her death in 2016 at the age of 45, she was enrolled for a PhD in Maritime Affairs at the World Maritime University in Sweden.
Recipients of the Sindiswa Carol 'Tu' Nhlumayo Merit Bursary will have the full cost of their tuition fees and textbooks covered. They will also be afforded opportunities to attend SAIMI conferences and other maritime-related events, as well as participate in organised bodies supporting women in maritime and science.
The closing date for applications to the Bursary Scheme is 10 December 2018.