The development, which comprises 159 units consisting of studio, one, two and three bedroom apartments as well as prestigious four bedroom penthouse apartments, is scheduled for completion in May 2019.
"Park Central is totally unique and not just another block of apartments. "Its design and architecture sets it apart from others with features such as trees and sky gardens on selected levels as well as a roof top swimming pool and sun deck," says Peet Strauss, development manager for Pam Golding Properties in Johannesburg.
Property prices
What's more, Park Central offers innovative funding options including paying the deposit in installments, or as a cash buyer putting down a 25% deposit with no additional guarantees.
Units at this luxury high rise development, in one of Johannesburg's growing and sought-after suburbs, are priced from R2-million for studio to R19.6-million for luxury penthouse apartments with some of these units including balconies and views overlooking the park.
There are only two luxurious designer penthouse apartments with features that include double volume spaces, open plan living, plus substantial outdoor entertainment areas with spectacular views.
Park Central continues to enjoy demand from those looking for a modern, convenient lock-up-and-go lifestyle, including buy-to-let investors, first-time buyers, those downscaling to smaller properties as well as business people who travel frequently and need a home base when in Johannesburg.
Sandra Gordon, Pam Golding Properties research and market analyst states: "The vast majority of housing stock in Rosebank is sectional title with no properties located within estates. "Despite a slight easing in sectional title prices in recent years, apartment prices have outperformed freehold prices by a significant margin."
For the past 10 years, sectional title prices have outperformed freehold homes in Rosebank, having grown +153.7% between 2008 and 2018 (+84.8% for freehold) and +57.4% from 2013 to 2018 compared to +55.5% growth for freehold in the same period.
Gordon says the profile of stable homeowners is fairly evenly spread across retirees, mature and middle-aged – showing the area is attractive to a wide array of homeowners with new stock coming onto the market appealing predominantly to young professionals and those looking for modern, convenient lifestyle apartments such as Park Central.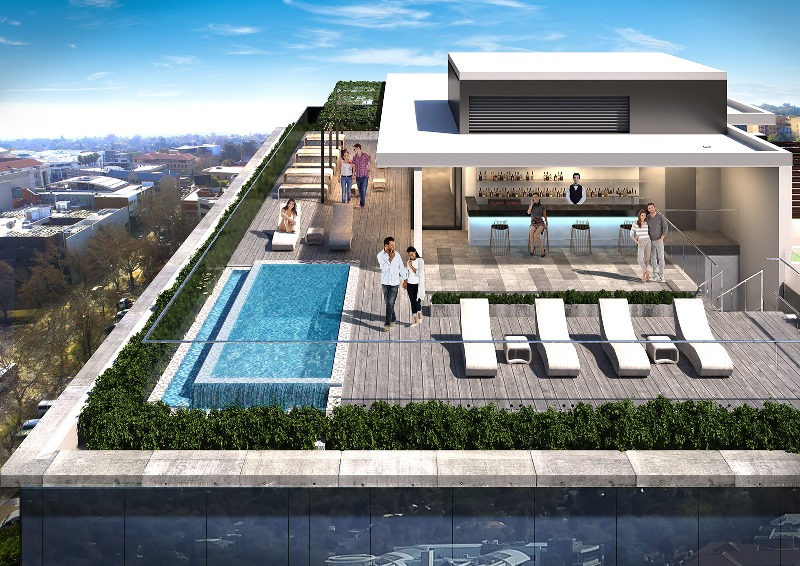 Lifestyle apartments
Strauss explains that the lock-up-and-go apartments offer 24 hour state-of-the-art security, basement parking, fibre-to-home, gym, storage units and gourmet kitchen facilities plus a rooftop swimming pool and clubhouse with a 360-degree view of the city all with easy access to the park. In addition, the apartments are fitted with luxury fittings including air conditioning and integrated Smeg appliances, with high-end finishes throughout.
"Because of the development's prime location, we also receive a number of enquiries from those looking to rent furnished apartments. "Park Central is located 950 metres from the Rosebank Gautrain Station, within walking distance of Rosebank Mall and The Zone @ Rosebank as well as Netcare Rosebank Hospital and the Rosebank Public Library – which is located within the green park belt," says Strauss.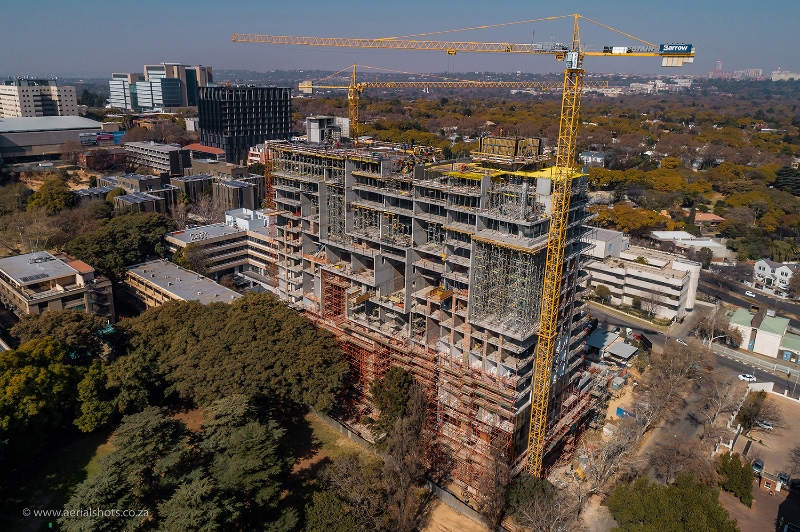 According to Strauss, demand for property in Rosebank is mainly driven by its live, play and work concept, its convenient location close to major roads and highways, with schools including Rosebank Primary School, St Teresa's Mercy School and Kingsmead College all located within the suburb. There are also a number of hotels including 54 on Bath, Crowne Plaza and the Hyatt Regency Johannesburg, all within walking distance of the development. The number of eateries in the area give diners numerous options to choose, from fast food outlets to fine dining, with restaurants including Doppio Zero, Tashas. News Café, The Grillhouse, Milk Bar, and Level Four Restaurant and Champagne Bar among others.
Located on Keyes Avenue is the Keyes Art Mile, an assemblage of curated art galleries including the evergreen 100-year old Everard Read, CIRCA Gallery and SMAC & TMRW Digital Gallery which stay open for late night art gazing and socialising on the first Thursday of each month. There are also design stores such as Anatomy Design and Cassina and restaurants such as BGR and Marble.
"Billions of rands worth of investment has gone into reviving the infrastructure around Rosebank. This augurs well for the demand for Park Central – the first of its kind in luxury development, as well as for this type of apartment living, which we believe will only increase in the suburb," says Strauss.
The development has a show unit available on weekdays and Sundays from 12 noon to 5 pm to view the quality of the workmanship and uniqueness of the building. The sales office and show unit are located on 7 Sturdee Avenue.
For more information, contact the Park Central Pam Golding Properties sales consultants on 011 268 1637/ Victoria Russell on 074 683 1222 or email, or Kgotatso Petlele on 081 014 0845 or email.
See more: https://www.pamgolding.co.za/property-development/melrose-arch/park-central