Renowned Kenyan pan-Africanist, Professor of Law and anti-corruption crusader, Patrick Loch Otieno (PLO) Lumumba, has been confirmed as the opening keynote speaker at the upcoming "Africa Supply Chain in Action" (ASCA) event, Africa's biggest ever virtual conference for supply chain and procurement professionals.
Hosted by SAPICS (The Professional Body for Supply Chain Management) and Smart Procurement, ASCA 2020 takes place on 19 and 20 August. It is expected to bring together more than 1 000 supply chain and procurement professionals. The event's theme is "Adapt and Thrive for the New Tomorrow".
Lumumba's keynote will focus on overcoming challenges and the opportunities for Africa beyond Covid-19. "Now more than ever it is critical to have solidarity throughout supply chains," he asserts. "The recovery of the economy in countries all over Africa is imperative, and efficient and effective procurement processes and supply chain management will be critical to this recovery."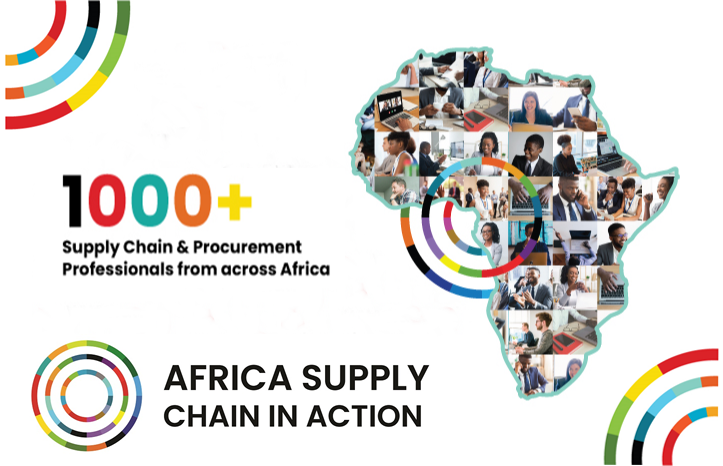 Lumumba is famously quoted for proposing that corruption should be treated as a crime against humanity because it has killed more people than Africa's civil wars combined.
"We give men and women the opportunity to serve and they steal from us. We give men and women the opportunity to preside over our health services; they acquire expired drugs, and women and children die. We are giving men and women the opportunity to preside over our transport department. They take the money; compromise the quality of our roads. Corruption is a cancer that has ravaged Africa for far too long," he states.
Lumumba's ASCA presentation will highlight how Africa can and must work together ethically to respond to the new tomorrow as a continent. "African unity and solidarity are no longer dreams. They must be expressed in decisions. I believe that we have reached a stage in the economic development of Africa where moving forward is perilous, moving backwards is cowardice and standing still is suicidal."
Lumumba is a Professor of Law, Advocate of the High Courts of Kenya and Tanganyika and Founder of the PLO Lumumba Foundation in Kenya. He is a former Director of the defunct Kenya Anti-Corruption Commission (now the Ethics and Anti-Corruption Commission). He has written several books and published numerous articles.
"The recovery of the economy in countries all over Africa is imperative, and efficient and effective procurement processes and supply chain management will be critical to this recovery."
SAPICS President Keabetswe Mpane says that The Professional Body for Supply Chain Management and Smart Procurement are delighted to have Lumumba opening the groundbreaking ASCA virtual conference. "Professor Lumumba is no stranger to the SAPICS stage and to the African supply chain community. His powerful, award winning presentation at the 2011 SAPICS Conference netted him the Best Speaker Award. It was so highly rated by SAPICS delegates, that he was invited back onto the SAPICS stage the following year."
To find out more about ASCA 2020 or to register to attend or exhibit at the event, contact Keshni Reddy or Tonya Lamb on keshni@smartprocurement.net  or tonya@sapics.org.za