"Property is often included in an investment portfolio as it has a low correlation with other assets such as bonds and equities and thus diversifies the risk in a portfolio," says Sandra Gordon, Pam Golding Properties senior research and market analyst, who will be giving an address at The Property Buyer Show which takes place at the Sandton Convention Centre from 27-29 October 2017.
Gordon's address will be at 12h00 on the Saturday and Sunday (28th & 29th) in the Pam Golding Properties-sponsored Investment Theatre, one of three seminar theatres hosted at the event.
"Our show is the ideal platform for anyone looking to invest in property, whether it's your first property or adding to your property portfolio," says Richard Stubbs, event director at Spintelligent, Clarion Events. "The exhibition theatres aim to answer any questions that property investors may have, while the exhibition provides a one-stop shop where visitors can compare investment options and make informed decisions. Pam Golding Properties is an important event partner as they provide valuable industry insights and thought-leadership in the theatres as well as a national portfolio of properties at the exhibition, which ensures that visitors' expectations are met."
Says Gordon: "In the current environment, with heightened economic and political uncertainty both locally and abroad, and amid accompanying financial market volatility, making the right investment choices is a hot topic from boardroom discussions to casual dinner conversations.
"In good times and bad, investment in tangible real estate has proven a sound option on almost any measure, being regarded as having higher risk and return than bonds but lower than equities."
Gordon says without detracting from the need for a balanced portfolio by geography and asset class, long term investors in quality real estate have traditionally been well rewarded. "Returns on residential property have two elements, a capital growth portion which historically over the years has comfortably outstripped inflation and, for investors rather than owner occupiers, a rental component which normally is also inflation proof."
However, not all property is equal – with certain locations and property types outperforming the overall market at different times, depending on the demand for and availability of property in a particular market. An understanding of dominant market and lifestyle trends is imperative for a successful property investment.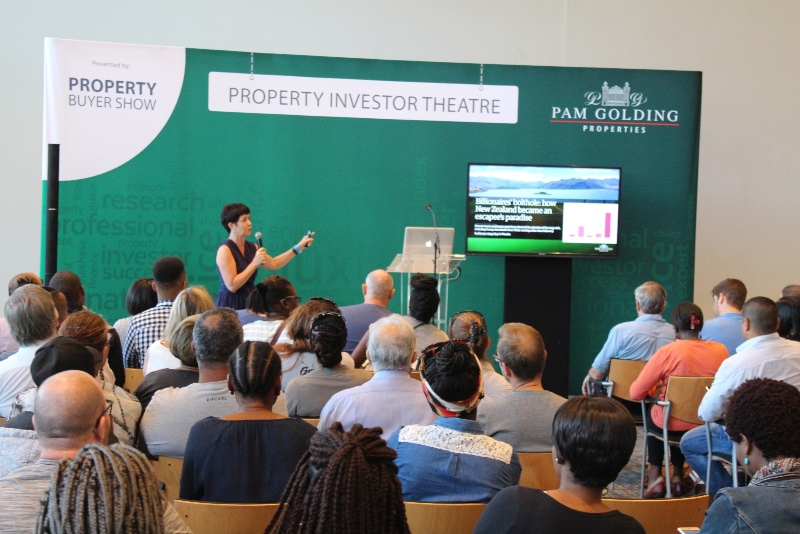 Says Gordon: "The growing appeal of property as an asset class is particularly visible in South Africa's major metros where private investors continue to pour billions into various mixed-use developments and government invests in major infrastructure projects. And history has shown time and again, where there is economic activity and employment opportunities, there is a vibrant local housing market.
"On balance, the housing market may be facing political and economic headwinds, but we believe numerous opportunities abound in the local property market for both savvy investors and home owners alike.
"Whether you are buying property for the first time, looking at relocating with an eye on future investment potential, buying a leisure property, investing in a buy-to-let property which will enable you to maximise your income stream, or building up a property portfolio, you need to do your homework and glean as much advice and information as possible from property professionals," says Gordon.
At The Property Buyer Show Pam Golding Properties will showcase a broad range of eminently suitable investment properties ranging from convenient, lock-up-and-go apartments in urban environments to a host of freestanding family and luxury homes in a variety of prime locations – including residential lifestyle estates in Gauteng and other regions in South Africa.
For further information contact Pam Golding Properties on 011 380 0000 or email hydepark@pamgolding.co.za or visit www.propertybuyershow.com.